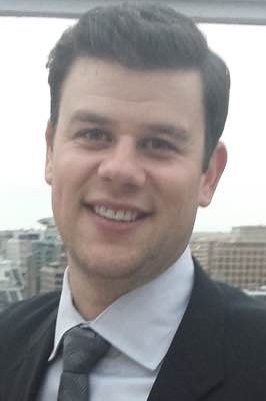 Dr. Jason Rosenberg
Dr. Rosenberg's focus is diagnosing and treating the root cause of each patient's unique injury – not just treating the symptoms. His primary objective is to reduce pain and discomfort, and help patients achieve their goals. He treats musculoskeletal complaints related to the spine, as well as conditions of the extremities such as frozen shoulder, rotator cuff strains, bursitis, tennis elbow and plantar fasciitis. He uses hands-on, manual therapy including Spinal Manipulative Therapy (SMT), myofascial release, and functional rehabilitative exercises to help his patients regain full function.
Dr. Rosenberg received his Doctor of Chiropractic degree from the National University of Health Sciences in Lombard, Illinois. Prior to opening Complete Chiropractic in 2017, he had the privilege of treating patients in New Market, Maryland and Alexandria, Virginia.
Dr. Rosenberg is a New Jersey native and an avid Mets fan. He currently lives in Alexandria, Virginia with his wife and two sons.