');mask-image:url('data:image/svg+xml;utf8,');mask-mode:alpha;-webkit-mask-repeat:no-repeat;mask-repeat:no-repeat;-webkit-mask-size:contain;mask-size:contain;-webkit-mask-position:center;mask-position:center;border-radius:0}}.wp-block-image figure{margin:0}ol.wp-block-latest-comments{margin-left:0}.wp-block-latest-comments .wp-block-latest-comments{padding-left:0}.wp-block-latest-comments__comment{line-height:1.1;list-style:none;margin-bottom:1em}.has-avatars .wp-block-latest-comments__comment{min-height:2.25em;list-style:none}.has-avatars .wp-block-latest-comments__comment .wp-block-latest-comments__comment-excerpt,.has-avatars .wp-block-latest-comments__comment .wp-block-latest-comments__comment-meta{margin-left:3.25em}.has-dates .wp-block-latest-comments__comment,.has-excerpts .wp-block-latest-comments__comment{line-height:1.5}.wp-block-latest-comments__comment-excerpt p{font-size:.875em;line-height:1.8;margin:.36em 0 1.4em}.wp-block-latest-comments__comment-date{display:block;font-size:.75em}.wp-block-latest-comments .avatar,.wp-block-latest-comments__comment-avatar{border-radius:1.5em;display:block;float:left;height:2.5em;margin-right:.75em;width:2.5em}.wp-block-latest-posts.alignleft{margin-right:2em}.wp-block-latest-posts.alignright{margin-left:2em}.wp-block-latest-posts.wp-block-latest-posts__list{list-style:none;padding-left:0}.wp-block-latest-posts.wp-block-latest-posts__list li{clear:both}.wp-block-latest-posts.is-grid{display:flex;flex-wrap:wrap;padding:0}.wp-block-latest-posts.is-grid li{margin:0 1.25em 1.25em 0;width:100%}@media (min-width:600px){.wp-block-latest-posts.columns-2 li{width:calc(50% - .625em)}.wp-block-latest-posts.columns-2 li:nth-child(2n){margin-right:0}.wp-block-latest-posts.columns-3 li{width:calc(33.33333% - .83333em)}.wp-block-latest-posts.columns-3 li:nth-child(3n){margin-right:0}.wp-block-latest-posts.columns-4 li{width:calc(25% - .9375em)}.wp-block-latest-posts.columns-4 li:nth-child(4n){margin-right:0}.wp-block-latest-posts.columns-5 li{width:calc(20% - 1em)}.wp-block-latest-posts.columns-5 li:nth-child(5n){margin-right:0}.wp-block-latest-posts.columns-6 li{width:calc(16.66667% - 1.04167em)}.wp-block-latest-posts.columns-6 li:nth-child(6n){margin-right:0}}.wp-block-latest-posts__post-author,.wp-block-latest-posts__post-date{display:block;font-size:.8125em}.wp-block-latest-posts__post-excerpt{margin-top:.5em;margin-bottom:1em}.wp-block-latest-posts__featured-image a{display:inline-block}.wp-block-latest-posts__featured-image img{height:auto;width:auto;max-width:100%}.wp-block-latest-posts__featured-image.alignleft{margin-right:1em}.wp-block-latest-posts__featured-image.alignright{margin-left:1em}.wp-block-latest-posts__featured-image.aligncenter{margin-bottom:1em;text-align:center}.block-editor-image-alignment-control__row .components-base-control__field{display:flex;justify-content:space-between;align-items:center}.block-editor-image-alignment-control__row .components-base-control__field .components-base-control__label{margin-bottom:0}ol,ul{overflow-wrap:break-word}ol.has-background,ul.has-background{padding:1.25em 2.375em}.wp-block-media-text{ /*!rtl:begin:ignore*/direction:ltr; /*!rtl:end:ignore*/display:grid;grid-template-columns:50% 1fr;grid-template-rows:auto}.wp-block-media-text.has-media-on-the-right{grid-template-columns:1fr 50%}.wp-block-media-text.is-vertically-aligned-top .wp-block-media-text__content,.wp-block-media-text.is-vertically-aligned-top .wp-block-media-text__media{align-self:start}.wp-block-media-text.is-vertically-aligned-center .wp-block-media-text__content,.wp-block-media-text.is-vertically-aligned-center .wp-block-media-text__media,.wp-block-media-text .wp-block-media-text__content,.wp-block-media-text .wp-block-media-text__media{align-self:center}.wp-block-media-text.is-vertically-aligned-bottom .wp-block-media-text__content,.wp-block-media-text.is-vertically-aligned-bottom .wp-block-media-text__media{align-self:end}.wp-block-media-text .wp-block-media-text__media{ /*!rtl:begin:ignore*/grid-column:1;grid-row:1; /*!rtl:end:ignore*/margin:0}.wp-block-media-text .wp-block-media-text__content{direction:ltr; /*!rtl:begin:ignore*/grid-column:2;grid-row:1; /*!rtl:end:ignore*/padding:0 8%;word-break:break-word}.wp-block-media-text.has-media-on-the-right .wp-block-media-text__media{ /*!rtl:begin:ignore*/grid-column:2;grid-row:1 /*!rtl:end:ignore*/}.wp-block-media-text.has-media-on-the-right .wp-block-media-text__content{ /*!rtl:begin:ignore*/grid-column:1;grid-row:1 /*!rtl:end:ignore*/}.wp-block-media-text__media img,.wp-block-media-text__media video{height:auto;max-width:unset;width:100%;vertical-align:middle}.wp-block-media-text.is-image-fill .wp-block-media-text__media{height:100%;min-height:250px;background-size:cover}.wp-block-media-text.is-image-fill .wp-block-media-text__media>a{display:block;height:100%}.wp-block-media-text.is-image-fill .wp-block-media-text__media img{position:absolute;width:1px;height:1px;padding:0;margin:-1px;overflow:hidden;clip:rect(0,0,0,0);border:0}@media (max-width:600px){.wp-block-media-text.is-stacked-on-mobile{grid-template-columns:100%!important}.wp-block-media-text.is-stacked-on-mobile .wp-block-media-text__media{grid-column:1;grid-row:1}.wp-block-media-text.is-stacked-on-mobile .wp-block-media-text__content{grid-column:1;grid-row:2}}.wp-block-navigation{position:relative;--navigation-layout-justification-setting:flex-start;--navigation-layout-direction:row;--navigation-layout-wrap:wrap;--navigation-layout-justify:flex-start;--navigation-layout-align:center}.wp-block-navigation ul{margin-top:0;margin-bottom:0;margin-left:0;padding-left:0}.wp-block-navigation ul,.wp-block-navigation ul li{list-style:none;padding:0}.wp-block-navigation .wp-block-navigation-item{display:flex;align-items:center;position:relative}.wp-block-navigation .wp-block-navigation-item .wp-block-navigation__submenu-container:empty{display:none}.wp-block-navigation .wp-block-navigation-item__content{color:inherit;display:block;padding:0}.wp-block-navigation[style*=text-decoration] .wp-block-navigation-item,.wp-block-navigation[style*=text-decoration] .wp-block-navigation__submenu-container,.wp-block-navigation[style*=text-decoration] a,.wp-block-navigation[style*=text-decoration] a:active,.wp-block-navigation[style*=text-decoration] a:focus{text-decoration:inherit}.wp-block-navigation:not([style*=text-decoration]) a,.wp-block-navigation:not([style*=text-decoration]) a:active,.wp-block-navigation:not([style*=text-decoration]) a:focus{text-decoration:none}.wp-block-navigation .wp-block-navigation__submenu-icon{align-self:center;line-height:0;display:inline-block;vertical-align:middle;font-size:inherit;padding:0;background-color:inherit;color:currentColor;border:none;margin-left:.25em;width:.6em;height:.6em}.wp-block-navigation .wp-block-navigation__submenu-icon svg{display:inline-block;stroke:currentColor;width:inherit;height:inherit}.wp-block-navigation.is-vertical{--navigation-layout-direction:column;--navigation-layout-justify:initial;--navigation-layout-align:flex-start}.wp-block-navigation.no-wrap{--navigation-layout-wrap:nowrap}.wp-block-navigation.items-justified-center{--navigation-layout-justification-setting:center;--navigation-layout-justify:center}.wp-block-navigation.items-justified-center.is-vertical{--navigation-layout-align:center}.wp-block-navigation.items-justified-right{--navigation-layout-justification-setting:flex-end;--navigation-layout-justify:flex-end}.wp-block-navigation.items-justified-right.is-vertical{--navigation-layout-align:flex-end}.wp-block-navigation.items-justified-space-between{--navigation-layout-justification-setting:space-between;--navigation-layout-justify:space-between}.wp-block-navigation .has-child :where(.wp-block-navigation__submenu-container){background-color:inherit;color:inherit;position:absolute;z-index:2;display:flex;flex-direction:column;align-items:normal;opacity:0;transition:opacity .1s linear;visibility:hidden;width:0;height:0;overflow:hidden;left:-1px;top:100%}.wp-block-navigation .has-child :where(.wp-block-navigation__submenu-container)>.wp-block-navigation-item>.wp-block-navigation-item__content{display:flex;flex-grow:1}.wp-block-navigation .has-child :where(.wp-block-navigation__submenu-container)>.wp-block-navigation-item>.wp-block-navigation-item__content .wp-block-navigation__submenu-icon{margin-right:0;margin-left:auto}.wp-block-navigation .has-child :where(.wp-block-navigation__submenu-container) .wp-block-navigation-item__content{margin:0}@media (min-width:782px){.wp-block-navigation .has-child :where(.wp-block-navigation__submenu-container) .wp-block-navigation__submenu-container{left:100%;top:-1px}.wp-block-navigation .has-child :where(.wp-block-navigation__submenu-container) .wp-block-navigation__submenu-container:before{content:"";position:absolute;right:100%;height:100%;display:block;width:.5em;background:transparent}.wp-block-navigation .has-child :where(.wp-block-navigation__submenu-container) .wp-block-navigation__submenu-icon svg{transform:rotate(-90deg)}}.wp-block-navigation .has-child:where(:not(.open-on-click)):hover>.wp-block-navigation__submenu-container{visibility:visible;overflow:visible;opacity:1;width:auto;height:auto;min-width:200px}.wp-block-navigation .has-child:where(:not(.open-on-click):not(.open-on-hover-click)):focus-within>.wp-block-navigation__submenu-container{visibility:visible;overflow:visible;opacity:1;width:auto;height:auto;min-width:200px}.wp-block-navigation .has-child .wp-block-navigation-submenu__toggle[aria-expanded=true]+.wp-block-navigation__submenu-container{visibility:visible;overflow:visible;opacity:1;width:auto;height:auto;min-width:200px}.wp-block-navigation.has-background .has-child .wp-block-navigation__submenu-container{left:0;top:100%}@media (min-width:782px){.wp-block-navigation.has-background .has-child .wp-block-navigation__submenu-container .wp-block-navigation__submenu-container{left:100%;top:0}}.wp-block-navigation-submenu{position:relative;display:flex}.wp-block-navigation-submenu .wp-block-navigation__submenu-icon svg{stroke:currentColor}button.wp-block-navigation-item__content{background-color:transparent;border:none;color:currentColor;font-size:inherit;font-family:inherit;line-height:inherit;text-align:left}.wp-block-navigation-submenu__toggle{cursor:pointer}.wp-block-navigation,.wp-block-navigation .wp-block-page-list,.wp-block-navigation__container,.wp-block-navigation__responsive-container-content{gap:var(--wp--style--block-gap,2em)}.wp-block-navigation:where(.has-background),.wp-block-navigation:where(.has-background) .wp-block-navigation .wp-block-page-list,.wp-block-navigation:where(.has-background) .wp-block-navigation__container{gap:var(--wp--style--block-gap,.5em)}.wp-block-navigation:where(.has-background) .wp-block-navigation-item__content,.wp-block-navigation :where(.wp-block-navigation__submenu-container) .wp-block-navigation-item__content{padding:.5em 1em}.wp-block-navigation.items-justified-right .wp-block-navigation__container .has-child .wp-block-navigation__submenu-container,.wp-block-navigation.items-justified-right .wp-block-page-list>.has-child .wp-block-navigation__submenu-container,.wp-block-navigation.items-justified-space-between .wp-block-page-list>.has-child:last-child .wp-block-navigation__submenu-container,.wp-block-navigation.items-justified-space-between>.wp-block-navigation__container>.has-child:last-child .wp-block-navigation__submenu-container{left:auto;right:0}.wp-block-navigation.items-justified-right .wp-block-navigation__container .has-child .wp-block-navigation__submenu-container .wp-block-navigation__submenu-container,.wp-block-navigation.items-justified-right .wp-block-page-list>.has-child .wp-block-navigation__submenu-container .wp-block-navigation__submenu-container,.wp-block-navigation.items-justified-space-between .wp-block-page-list>.has-child:last-child .wp-block-navigation__submenu-container .wp-block-navigation__submenu-container,.wp-block-navigation.items-justified-space-between>.wp-block-navigation__container>.has-child:last-child .wp-block-navigation__submenu-container .wp-block-navigation__submenu-container{left:-1px;right:-1px}@media (min-width:782px){.wp-block-navigation.items-justified-right .wp-block-navigation__container .has-child .wp-block-navigation__submenu-container .wp-block-navigation__submenu-container,.wp-block-navigation.items-justified-right .wp-block-page-list>.has-child .wp-block-navigation__submenu-container .wp-block-navigation__submenu-container,.wp-block-navigation.items-justified-space-between .wp-block-page-list>.has-child:last-child .wp-block-navigation__submenu-container .wp-block-navigation__submenu-container,.wp-block-navigation.items-justified-space-between>.wp-block-navigation__container>.has-child:last-child .wp-block-navigation__submenu-container .wp-block-navigation__submenu-container{left:auto;right:100%}}.wp-block-navigation:not(.has-background) .wp-block-navigation__submenu-container{background-color:#fff;color:#000;border:1px solid rgba(0,0,0,.15)}.wp-block-navigation__container{display:flex;flex-wrap:var(--navigation-layout-wrap,wrap);flex-direction:var(--navigation-layout-direction,initial);justify-content:var(--navigation-layout-justify,initial);align-items:var(--navigation-layout-align,initial);list-style:none;margin:0;padding-left:0}.wp-block-navigation__container .is-responsive{display:none}.wp-block-navigation__container:only-child,.wp-block-page-list:only-child{flex-grow:1}.wp-block-navigation__responsive-container{display:none;position:fixed;top:0;left:0;right:0;bottom:0}.wp-block-navigation__responsive-container .wp-block-navigation__responsive-container-content{display:flex;flex-wrap:var(--navigation-layout-wrap,wrap);flex-direction:var(--navigation-layout-direction,initial);justify-content:var(--navigation-layout-justify,initial);align-items:var(--navigation-layout-align,initial)}.wp-block-navigation__responsive-container:not(.is-menu-open.is-menu-open){color:inherit!important;background-color:inherit!important}.wp-block-navigation__responsive-container.is-menu-open{display:flex;flex-direction:column;background-color:inherit;padding:2em;overflow:auto;z-index:100000}.wp-block-navigation__responsive-container.is-menu-open .wp-block-navigation__responsive-container-content{padding-top:calc(2em + 24px);overflow:visible;display:flex;flex-direction:column;flex-wrap:nowrap;align-items:var(--navigation-layout-justification-setting,inherit)}.wp-block-navigation__responsive-container.is-menu-open .wp-block-navigation__responsive-container-content,.wp-block-navigation__responsive-container.is-menu-open .wp-block-navigation__responsive-container-content .wp-block-navigation__container,.wp-block-navigation__responsive-container.is-menu-open .wp-block-navigation__responsive-container-content .wp-block-page-list{justify-content:flex-start}.wp-block-navigation__responsive-container.is-menu-open .wp-block-navigation__responsive-container-content .wp-block-navigation__submenu-icon{display:none}.wp-block-navigation__responsive-container.is-menu-open .wp-block-navigation__responsive-container-content .has-child .submenu-container,.wp-block-navigation__responsive-container.is-menu-open .wp-block-navigation__responsive-container-content .has-child .wp-block-navigation__submenu-container{opacity:1;visibility:visible;height:auto;width:auto;overflow:initial;min-width:200px;position:static;border:none;padding-left:2em;padding-right:2em}.wp-block-navigation__responsive-container.is-menu-open .wp-block-navigation__responsive-container-content .wp-block-navigation__container,.wp-block-navigation__responsive-container.is-menu-open .wp-block-navigation__responsive-container-content .wp-block-navigation__submenu-container{gap:var(--wp--style--block-gap,2em)}.wp-block-navigation__responsive-container.is-menu-open .wp-block-navigation__responsive-container-content .wp-block-navigation__submenu-container{padding-top:var(--wp--style--block-gap,2em)}.wp-block-navigation__responsive-container.is-menu-open .wp-block-navigation__responsive-container-content .wp-block-navigation-item__content{padding:0}.wp-block-navigation__responsive-container.is-menu-open .wp-block-navigation__responsive-container-content .wp-block-navigation-item,.wp-block-navigation__responsive-container.is-menu-open .wp-block-navigation__responsive-container-content .wp-block-navigation__container,.wp-block-navigation__responsive-container.is-menu-open .wp-block-navigation__responsive-container-content .wp-block-page-list{display:flex;flex-direction:column;align-items:var(--navigation-layout-justification-setting,initial)}.wp-block-navigation__responsive-container.is-menu-open .wp-block-navigation-item,.wp-block-navigation__responsive-container.is-menu-open .wp-block-navigation-item .wp-block-navigation__submenu-container,.wp-block-navigation__responsive-container.is-menu-open .wp-block-page-list{color:inherit!important;background:transparent!important}.wp-block-navigation__responsive-container.is-menu-open .wp-block-navigation__submenu-container.wp-block-navigation__submenu-container.wp-block-navigation__submenu-container.wp-block-navigation__submenu-container{right:auto;left:auto}@media (min-width:600px){.wp-block-navigation__responsive-container:not(.hidden-by-default):not(.is-menu-open){display:block;width:100%;position:relative;z-index:auto;background-color:inherit}.wp-block-navigation__responsive-container:not(.hidden-by-default):not(.is-menu-open) .wp-block-navigation__responsive-container-close{display:none}.wp-block-navigation__responsive-container.is-menu-open .wp-block-navigation__submenu-container.wp-block-navigation__submenu-container.wp-block-navigation__submenu-container.wp-block-navigation__submenu-container{left:0}}.wp-block-navigation:not(.has-background) .wp-block-navigation__responsive-container.is-menu-open{background-color:#fff;color:#000}.wp-block-navigation__responsive-container-close,.wp-block-navigation__responsive-container-open{vertical-align:middle;cursor:pointer;color:currentColor;background:transparent;border:none;margin:0;padding:0}.wp-block-navigation__responsive-container-close svg,.wp-block-navigation__responsive-container-open svg{fill:currentColor;pointer-events:none;display:block;width:24px;height:24px}.wp-block-navigation__responsive-container-open{display:flex}@media (min-width:600px){.wp-block-navigation__responsive-container-open:not(.always-shown){display:none}}.wp-block-navigation__responsive-container-close{position:absolute;top:0;right:0;z-index:2}.wp-block-navigation__responsive-close{width:100%}.is-menu-open .wp-block-navigation__responsive-close,.is-menu-open .wp-block-navigation__responsive-container-content,.is-menu-open .wp-block-navigation__responsive-dialog{box-sizing:border-box}.wp-block-navigation__responsive-dialog{position:relative}html.has-modal-open{overflow:hidden}.wp-block-navigation .wp-block-navigation-item__label{word-break:normal;overflow-wrap:break-word}.wp-block-navigation .wp-block-home-link__content{color:inherit;display:block}.wp-block-navigation[style*=text-decoration] .wp-block-home-link,.wp-block-navigation[style*=text-decoration] .wp-block-home-link__content,.wp-block-navigation[style*=text-decoration] .wp-block-home-link__content:active,.wp-block-navigation[style*=text-decoration] .wp-block-home-link__content:focus{text-decoration:inherit}.wp-block-navigation:not([style*=text-decoration]) .wp-block-home-link__content,.wp-block-navigation:not([style*=text-decoration]) .wp-block-home-link__content:active,.wp-block-navigation:not([style*=text-decoration]) .wp-block-home-link__content:focus{text-decoration:none}.wp-block-navigation:not(.has-background) .wp-block-navigation__container .wp-block-home-link__container{background-color:#fff;color:#000;border:1px solid rgba(0,0,0,.15)}.wp-block-navigation:not(.has-background) .wp-block-navigation__container .wp-block-home-link__container .wp-block-home-link__container{top:-1px}.wp-block-navigation .wp-block-page-list{display:flex;flex-direction:var(--navigation-layout-direction,initial);justify-content:var(--navigation-layout-justify,initial);align-items:var(--navigation-layout-align,initial);flex-wrap:var(--navigation-layout-wrap,wrap);background-color:inherit}.wp-block-navigation .wp-block-navigation-item{background-color:inherit}.is-small-text{font-size:.875em}.is-regular-text{font-size:1em}.is-large-text{font-size:2.25em}.is-larger-text{font-size:3em}.has-drop-cap:not(:focus):first-letter{float:left;font-size:8.4em;line-height:.68;font-weight:100;margin:.05em .1em 0 0;text-transform:uppercase;font-style:normal}p{overflow-wrap:break-word}p.has-drop-cap.has-background{overflow:hidden}p.has-background{padding:1.25em 2.375em}:where(p.has-text-color:not(.has-link-color)) a{color:inherit}.wp-block-post-author{display:flex;flex-wrap:wrap}.wp-block-post-author__byline{width:100%;margin-top:0;margin-bottom:0;font-size:.5em}.wp-block-post-author__avatar{margin-right:1em}.wp-block-post-author__bio{margin-bottom:.7em;font-size:.7em}.wp-block-post-author__content{flex-grow:1;flex-basis:0}.wp-block-post-author__name{margin:0}.wp-block-post-comments>h3:first-of-type{margin-top:0}.wp-block-post-comments .commentlist{list-style:none;margin:0;padding:0}.wp-block-post-comments .commentlist .comment{min-height:2.25em;padding-left:3.25em}.wp-block-post-comments .commentlist .comment p{font-size:.875em;line-height:1.8;margin:.36em 0 1.4em}.wp-block-post-comments .commentlist .children{list-style:none;margin:0;padding:0}.wp-block-post-comments .comment-author{line-height:1.5}.wp-block-post-comments .comment-author .avatar{border-radius:1.5em;display:block;float:left;height:2.5em;margin-right:.75em;width:2.5em}.wp-block-post-comments .comment-author cite{font-style:normal}.wp-block-post-comments .comment-meta{line-height:1.5;margin-left:-3.25em}.wp-block-post-comments .comment-body .commentmetadata{font-size:.75em}.wp-block-post-comments .comment-form-author label,.wp-block-post-comments .comment-form-comment label,.wp-block-post-comments .comment-form-email label,.wp-block-post-comments .comment-form-url label{display:block;margin-bottom:.25em}.wp-block-post-comments .comment-form input:not([type=submit]):not([type=checkbox]),.wp-block-post-comments .comment-form textarea{display:block;box-sizing:border-box;width:100%}.wp-block-post-comments .comment-form-cookies-consent{display:flex;gap:.25em}.wp-block-post-comments .comment-form-cookies-consent #wp-comment-cookies-consent{margin-top:.35em}.wp-block-post-comments .reply{font-size:.75em;margin-bottom:1.4em}.wp-block-post-comments input:not([type=submit]),.wp-block-post-comments textarea{border:1px solid #949494;font-size:1em;font-family:inherit}.wp-block-post-comments input:not([type=submit]):not([type=checkbox]),.wp-block-post-comments textarea{padding:calc(.667em + 2px)}.wp-block-post-comments input[type=submit]{border:none}.wp-block-post-comments-form[style*=font-weight] :where(.comment-reply-title){font-weight:inherit}.wp-block-post-comments-form[style*=font-family] :where(.comment-reply-title){font-family:inherit}.wp-block-post-comments-form[class*=-font-size] :where(.comment-reply-title),.wp-block-post-comments-form[style*=font-size] :where(.comment-reply-title){font-size:inherit}.wp-block-post-comments-form[style*=line-height] :where(.comment-reply-title){line-height:inherit}.wp-block-post-comments-form[style*=font-style] :where(.comment-reply-title){font-style:inherit}.wp-block-post-comments-form[style*=letter-spacing] :where(.comment-reply-title){letter-spacing:inherit}.wp-block-post-comments-form input[type=submit]{border:none;box-shadow:none;cursor:pointer;display:inline-block;text-align:center;overflow-wrap:break-word}.wp-block-post-comments-form input:not([type=submit]),.wp-block-post-comments-form textarea{border:1px solid #949494;font-size:1em;font-family:inherit}.wp-block-post-comments-form input:not([type=submit]):not([type=checkbox]),.wp-block-post-comments-form textarea{padding:calc(.667em + 2px)}.wp-block-post-comments-form .comment-form input:not([type=submit]):not([type=checkbox]),.wp-block-post-comments-form .comment-form textarea{display:block;box-sizing:border-box;width:100%}.wp-block-post-comments-form .comment-form-author label,.wp-block-post-comments-form .comment-form-email label,.wp-block-post-comments-form .comment-form-url label{display:block;margin-bottom:.25em}.wp-block-post-comments-form .comment-form-cookies-consent{display:flex;gap:.25em}.wp-block-post-comments-form .comment-form-cookies-consent #wp-comment-cookies-consent{margin-top:.35em}.wp-block-post-excerpt__more-link{display:inline-block}.wp-block-post-terms__separator{white-space:pre-wrap}.wp-block-post-title a{display:inline-block}.wp-block-preformatted{white-space:pre-wrap}.wp-block-preformatted.has-background{padding:1.25em 2.375em}.wp-block-pullquote{margin:0 0 1em;padding:3em 0;text-align:center;overflow-wrap:break-word}.wp-block-pullquote blockquote,.wp-block-pullquote cite,.wp-block-pullquote p{color:inherit}.wp-block-pullquote.alignleft,.wp-block-pullquote.alignright,.wp-block-pullquote.has-text-align-left,.wp-block-pullquote.has-text-align-right{max-width:420px}.wp-block-pullquote.alignleft p,.wp-block-pullquote.alignright p,.wp-block-pullquote.has-text-align-left p,.wp-block-pullquote.has-text-align-right p{font-size:1.25em}.wp-block-pullquote p{font-size:1.75em;line-height:1.6}.wp-block-pullquote cite,.wp-block-pullquote footer{position:relative}.wp-block-pullquote .has-text-color a{color:inherit}.wp-block-pullquote.has-text-align-left blockquote{text-align:left}.wp-block-pullquote.has-text-align-right blockquote{text-align:right}.wp-block-pullquote:not(.is-style-solid-color){background:none}.wp-block-pullquote.is-style-solid-color{border:none}.wp-block-pullquote.is-style-solid-color blockquote{margin-left:auto;margin-right:auto;max-width:60%}.wp-block-pullquote.is-style-solid-color blockquote p{margin-top:0;margin-bottom:0;font-size:2em}.wp-block-pullquote.is-style-solid-color blockquote cite{text-transform:none;font-style:normal}.wp-block-pullquote cite{color:inherit}.wp-block-post-template,.wp-block-query-loop{margin-top:0;margin-bottom:0;max-width:100%;list-style:none;padding:0}.wp-block-post-template.wp-block-post-template,.wp-block-query-loop.wp-block-post-template{background:none}.wp-block-post-template.is-flex-container,.wp-block-query-loop.is-flex-container{flex-direction:row;display:flex;flex-wrap:wrap;gap:1.25em}.wp-block-post-template.is-flex-container li,.wp-block-query-loop.is-flex-container li{margin:0;width:100%}@media (min-width:600px){.wp-block-post-template.is-flex-container.is-flex-container.columns-2>li,.wp-block-query-loop.is-flex-container.is-flex-container.columns-2>li{width:calc(50% - .625em)}.wp-block-post-template.is-flex-container.is-flex-container.columns-3>li,.wp-block-query-loop.is-flex-container.is-flex-container.columns-3>li{width:calc(33.33333% - .83333em)}.wp-block-post-template.is-flex-container.is-flex-container.columns-4>li,.wp-block-query-loop.is-flex-container.is-flex-container.columns-4>li{width:calc(25% - .9375em)}.wp-block-post-template.is-flex-container.is-flex-container.columns-5>li,.wp-block-query-loop.is-flex-container.is-flex-container.columns-5>li{width:calc(20% - 1em)}.wp-block-post-template.is-flex-container.is-flex-container.columns-6>li,.wp-block-query-loop.is-flex-container.is-flex-container.columns-6>li{width:calc(16.66667% - 1.04167em)}}.wp-block-query-pagination>.wp-block-query-pagination-next,.wp-block-query-pagination>.wp-block-query-pagination-numbers,.wp-block-query-pagination>.wp-block-query-pagination-previous{margin-right:.5em;margin-bottom:.5em}.wp-block-query-pagination>.wp-block-query-pagination-next:last-child,.wp-block-query-pagination>.wp-block-query-pagination-numbers:last-child,.wp-block-query-pagination>.wp-block-query-pagination-previous:last-child{margin-right:0}.wp-block-query-pagination .wp-block-query-pagination-previous-arrow{margin-right:1ch;display:inline-block}.wp-block-query-pagination .wp-block-query-pagination-previous-arrow:not(.is-arrow-chevron){transform:scaleX(1)}.wp-block-query-pagination .wp-block-query-pagination-next-arrow{margin-left:1ch;display:inline-block}.wp-block-query-pagination .wp-block-query-pagination-next-arrow:not(.is-arrow-chevron){transform:scaleX(1)}.wp-block-query-pagination.aligncenter{justify-content:center}.wp-block-quote{overflow-wrap:break-word}.wp-block-quote.is-large,.wp-block-quote.is-style-large{margin-bottom:1em;padding:0 1em}.wp-block-quote.is-large p,.wp-block-quote.is-style-large p{font-size:1.5em;font-style:italic;line-height:1.6}.wp-block-quote.is-large cite,.wp-block-quote.is-large footer,.wp-block-quote.is-style-large cite,.wp-block-quote.is-style-large footer{font-size:1.125em;text-align:right}ul.wp-block-rss{list-style:none;padding:0}ul.wp-block-rss.wp-block-rss{box-sizing:border-box}ul.wp-block-rss.alignleft{margin-right:2em}ul.wp-block-rss.alignright{margin-left:2em}ul.wp-block-rss.is-grid{display:flex;flex-wrap:wrap;padding:0;list-style:none}ul.wp-block-rss.is-grid li{margin:0 1em 1em 0;width:100%}@media (min-width:600px){ul.wp-block-rss.columns-2 li{width:calc(50% - 1em)}ul.wp-block-rss.columns-3 li{width:calc(33.33333% - 1em)}ul.wp-block-rss.columns-4 li{width:calc(25% - 1em)}ul.wp-block-rss.columns-5 li{width:calc(20% - 1em)}ul.wp-block-rss.columns-6 li{width:calc(16.66667% - 1em)}}.wp-block-rss__item-author,.wp-block-rss__item-publish-date{display:block;font-size:.8125em}.wp-block-search__button{background:#f7f7f7;border:1px solid #ccc;padding:.375em .625em;color:#32373c;margin-left:.625em;word-break:normal;font-size:inherit;font-family:inherit;line-height:inherit}.wp-block-search__button.has-icon{line-height:0}.wp-block-search__button svg{min-width:1.5em;min-height:1.5em;fill:currentColor}.wp-block-search__inside-wrapper{display:flex;flex:auto;flex-wrap:nowrap;max-width:100%}.wp-block-search__label{width:100%}.wp-block-search__input{padding:8px;flex-grow:1;min-width:3em;border:1px solid #949494;font-size:inherit;font-family:inherit;line-height:inherit}.wp-block-search.wp-block-search__button-only .wp-block-search__button{margin-left:0}.wp-block-search.wp-block-search__button-inside .wp-block-search__inside-wrapper{padding:4px;border:1px solid #949494}.wp-block-search.wp-block-search__button-inside .wp-block-search__inside-wrapper .wp-block-search__input{border-radius:0;border:none;padding:0 0 0 .25em}.wp-block-search.wp-block-search__button-inside .wp-block-search__inside-wrapper .wp-block-search__input:focus{outline:none}.wp-block-search.wp-block-search__button-inside .wp-block-search__inside-wrapper .wp-block-search__button{padding:.125em .5em}.wp-block-search.aligncenter .wp-block-search__inside-wrapper{margin:auto}.wp-block-separator{border-top:1px solid;border-bottom:1px solid}.wp-block-separator.is-style-wide{border-bottom-width:1px}.wp-block-separator.is-style-dots{background:none!important;border:none;text-align:center;line-height:1;height:auto}.wp-block-separator.is-style-dots:before{content:"···";color:currentColor;font-size:1.5em;letter-spacing:2em;padding-left:2em;font-family:serif}.wp-block-site-logo{line-height:0}.wp-block-site-logo a{display:inline-block}.wp-block-site-logo.is-default-size img{width:120px;height:auto}.wp-block-site-logo a,.wp-block-site-logo img{border-radius:inherit}.wp-block-site-logo.aligncenter{margin-left:auto;margin-right:auto;text-align:center}.wp-block-site-logo.is-style-rounded{border-radius:9999px}.wp-block-social-links{padding-left:0;padding-right:0;text-indent:0;margin-left:0}.wp-block-social-links .wp-social-link a,.wp-block-social-links .wp-social-link a:hover{text-decoration:none;border-bottom:0;box-shadow:none}.wp-block-social-links .wp-social-link a{padding:.25em}.wp-block-social-links .wp-social-link svg{width:1em;height:1em}.wp-block-social-links.has-small-icon-size{font-size:16px}.wp-block-social-links,.wp-block-social-links.has-normal-icon-size{font-size:24px}.wp-block-social-links.has-large-icon-size{font-size:36px}.wp-block-social-links.has-huge-icon-size{font-size:48px}.wp-block-social-links.aligncenter{justify-content:center;display:flex}.wp-block-social-links.alignright{justify-content:flex-end}.wp-block-social-link{display:block;border-radius:9999px;transition:transform .1s ease;height:auto}@media (prefers-reduced-motion:reduce){.wp-block-social-link{transition-duration:0s;transition-delay:0s}}.wp-block-social-link a{display:block;line-height:0;transition:transform .1s ease}.wp-block-social-link:hover{transform:scale(1.1)}.wp-block-social-links .wp-block-social-link .wp-block-social-link-anchor,.wp-block-social-links .wp-block-social-link .wp-block-social-link-anchor:active,.wp-block-social-links .wp-block-social-link .wp-block-social-link-anchor:hover,.wp-block-social-links .wp-block-social-link .wp-block-social-link-anchor:visited,.wp-block-social-links .wp-block-social-link .wp-block-social-link-anchor svg{color:currentColor;fill:currentColor}.wp-block-social-links:not(.is-style-logos-only) .wp-social-link{background-color:#f0f0f0;color:#444}.wp-block-social-links:not(.is-style-logos-only) .wp-social-link-amazon{background-color:#f90;color:#fff}.wp-block-social-links:not(.is-style-logos-only) .wp-social-link-bandcamp{background-color:#1ea0c3;color:#fff}.wp-block-social-links:not(.is-style-logos-only) .wp-social-link-behance{background-color:#0757fe;color:#fff}.wp-block-social-links:not(.is-style-logos-only) .wp-social-link-codepen{background-color:#1e1f26;color:#fff}.wp-block-social-links:not(.is-style-logos-only) .wp-social-link-deviantart{background-color:#02e49b;color:#fff}.wp-block-social-links:not(.is-style-logos-only) .wp-social-link-dribbble{background-color:#e94c89;color:#fff}.wp-block-social-links:not(.is-style-logos-only) .wp-social-link-dropbox{background-color:#4280ff;color:#fff}.wp-block-social-links:not(.is-style-logos-only) .wp-social-link-etsy{background-color:#f45800;color:#fff}.wp-block-social-links:not(.is-style-logos-only) .wp-social-link-facebook{background-color:#1778f2;color:#fff}.wp-block-social-links:not(.is-style-logos-only) .wp-social-link-fivehundredpx{background-color:#000;color:#fff}.wp-block-social-links:not(.is-style-logos-only) .wp-social-link-flickr{background-color:#0461dd;color:#fff}.wp-block-social-links:not(.is-style-logos-only) .wp-social-link-foursquare{background-color:#e65678;color:#fff}.wp-block-social-links:not(.is-style-logos-only) .wp-social-link-github{background-color:#24292d;color:#fff}.wp-block-social-links:not(.is-style-logos-only) .wp-social-link-goodreads{background-color:#eceadd;color:#382110}.wp-block-social-links:not(.is-style-logos-only) .wp-social-link-google{background-color:#ea4434;color:#fff}.wp-block-social-links:not(.is-style-logos-only) .wp-social-link-instagram{background-color:#f00075;color:#fff}.wp-block-social-links:not(.is-style-logos-only) .wp-social-link-lastfm{background-color:#e21b24;color:#fff}.wp-block-social-links:not(.is-style-logos-only) .wp-social-link-linkedin{background-color:#0d66c2;color:#fff}.wp-block-social-links:not(.is-style-logos-only) .wp-social-link-mastodon{background-color:#3288d4;color:#fff}.wp-block-social-links:not(.is-style-logos-only) .wp-social-link-medium{background-color:#02ab6c;color:#fff}.wp-block-social-links:not(.is-style-logos-only) .wp-social-link-meetup{background-color:#f6405f;color:#fff}.wp-block-social-links:not(.is-style-logos-only) .wp-social-link-patreon{background-color:#ff424d;color:#fff}.wp-block-social-links:not(.is-style-logos-only) .wp-social-link-pinterest{background-color:#e60122;color:#fff}.wp-block-social-links:not(.is-style-logos-only) .wp-social-link-pocket{background-color:#ef4155;color:#fff}.wp-block-social-links:not(.is-style-logos-only) .wp-social-link-reddit{background-color:#fe4500;color:#fff}.wp-block-social-links:not(.is-style-logos-only) .wp-social-link-skype{background-color:#0478d7;color:#fff}.wp-block-social-links:not(.is-style-logos-only) .wp-social-link-snapchat{background-color:#fefc00;color:#fff;stroke:#000}.wp-block-social-links:not(.is-style-logos-only) .wp-social-link-soundcloud{background-color:#ff5600;color:#fff}.wp-block-social-links:not(.is-style-logos-only) .wp-social-link-spotify{background-color:#1bd760;color:#fff}.wp-block-social-links:not(.is-style-logos-only) .wp-social-link-telegram{background-color:#2aabee;color:#fff}.wp-block-social-links:not(.is-style-logos-only) .wp-social-link-tiktok{background-color:#000;color:#fff}.wp-block-social-links:not(.is-style-logos-only) .wp-social-link-tumblr{background-color:#011835;color:#fff}.wp-block-social-links:not(.is-style-logos-only) .wp-social-link-twitch{background-color:#6440a4;color:#fff}.wp-block-social-links:not(.is-style-logos-only) .wp-social-link-twitter{background-color:#1da1f2;color:#fff}.wp-block-social-links:not(.is-style-logos-only) .wp-social-link-vimeo{background-color:#1eb7ea;color:#fff}.wp-block-social-links:not(.is-style-logos-only) .wp-social-link-vk{background-color:#4680c2;color:#fff}.wp-block-social-links:not(.is-style-logos-only) .wp-social-link-wordpress{background-color:#3499cd;color:#fff}.wp-block-social-links:not(.is-style-logos-only) .wp-social-link-yelp{background-color:#d32422;color:#fff}.wp-block-social-links:not(.is-style-logos-only) .wp-social-link-youtube{background-color:red;color:#fff}.wp-block-social-links.is-style-logos-only .wp-social-link{background:none}.wp-block-social-links.is-style-logos-only .wp-social-link a{padding:0}.wp-block-social-links.is-style-logos-only .wp-social-link svg{width:1.25em;height:1.25em}.wp-block-social-links.is-style-logos-only .wp-social-link-amazon{color:#f90}.wp-block-social-links.is-style-logos-only .wp-social-link-bandcamp{color:#1ea0c3}.wp-block-social-links.is-style-logos-only .wp-social-link-behance{color:#0757fe}.wp-block-social-links.is-style-logos-only .wp-social-link-codepen{color:#1e1f26}.wp-block-social-links.is-style-logos-only .wp-social-link-deviantart{color:#02e49b}.wp-block-social-links.is-style-logos-only .wp-social-link-dribbble{color:#e94c89}.wp-block-social-links.is-style-logos-only .wp-social-link-dropbox{color:#4280ff}.wp-block-social-links.is-style-logos-only .wp-social-link-etsy{color:#f45800}.wp-block-social-links.is-style-logos-only .wp-social-link-facebook{color:#1778f2}.wp-block-social-links.is-style-logos-only .wp-social-link-fivehundredpx{color:#000}.wp-block-social-links.is-style-logos-only .wp-social-link-flickr{color:#0461dd}.wp-block-social-links.is-style-logos-only .wp-social-link-foursquare{color:#e65678}.wp-block-social-links.is-style-logos-only .wp-social-link-github{color:#24292d}.wp-block-social-links.is-style-logos-only .wp-social-link-goodreads{color:#382110}.wp-block-social-links.is-style-logos-only .wp-social-link-google{color:#ea4434}.wp-block-social-links.is-style-logos-only .wp-social-link-instagram{color:#f00075}.wp-block-social-links.is-style-logos-only .wp-social-link-lastfm{color:#e21b24}.wp-block-social-links.is-style-logos-only .wp-social-link-linkedin{color:#0d66c2}.wp-block-social-links.is-style-logos-only .wp-social-link-mastodon{color:#3288d4}.wp-block-social-links.is-style-logos-only .wp-social-link-medium{color:#02ab6c}.wp-block-social-links.is-style-logos-only .wp-social-link-meetup{color:#f6405f}.wp-block-social-links.is-style-logos-only .wp-social-link-patreon{color:#ff424d}.wp-block-social-links.is-style-logos-only .wp-social-link-pinterest{color:#e60122}.wp-block-social-links.is-style-logos-only .wp-social-link-pocket{color:#ef4155}.wp-block-social-links.is-style-logos-only .wp-social-link-reddit{color:#fe4500}.wp-block-social-links.is-style-logos-only .wp-social-link-skype{color:#0478d7}.wp-block-social-links.is-style-logos-only .wp-social-link-snapchat{color:#fff;stroke:#000}.wp-block-social-links.is-style-logos-only .wp-social-link-soundcloud{color:#ff5600}.wp-block-social-links.is-style-logos-only .wp-social-link-spotify{color:#1bd760}.wp-block-social-links.is-style-logos-only .wp-social-link-telegram{color:#2aabee}.wp-block-social-links.is-style-logos-only .wp-social-link-tiktok{color:#000}.wp-block-social-links.is-style-logos-only .wp-social-link-tumblr{color:#011835}.wp-block-social-links.is-style-logos-only .wp-social-link-twitch{color:#6440a4}.wp-block-social-links.is-style-logos-only .wp-social-link-twitter{color:#1da1f2}.wp-block-social-links.is-style-logos-only .wp-social-link-vimeo{color:#1eb7ea}.wp-block-social-links.is-style-logos-only .wp-social-link-vk{color:#4680c2}.wp-block-social-links.is-style-logos-only .wp-social-link-wordpress{color:#3499cd}.wp-block-social-links.is-style-logos-only .wp-social-link-yelp{color:#d32422}.wp-block-social-links.is-style-logos-only .wp-social-link-youtube{color:red}.wp-block-social-links.is-style-pill-shape .wp-social-link{width:auto}.wp-block-social-links.is-style-pill-shape .wp-social-link a{padding-left:.66667em;padding-right:.66667em}.wp-block-spacer{clear:both}.wp-block-tag-cloud.aligncenter{text-align:center}.wp-block-tag-cloud.alignfull{padding-left:1em;padding-right:1em}.wp-block-tag-cloud a{display:inline-block;margin-right:5px}.wp-block-tag-cloud span{display:inline-block;margin-left:5px;text-decoration:none}.wp-block-table{margin:0 0 1em;overflow-x:auto}.wp-block-table table{border-collapse:collapse;width:100%}.wp-block-table .has-fixed-layout{table-layout:fixed;width:100%}.wp-block-table .has-fixed-layout td,.wp-block-table .has-fixed-layout th{word-break:break-word}.wp-block-table.aligncenter,.wp-block-table.alignleft,.wp-block-table.alignright{display:table;width:auto}.wp-block-table.aligncenter td,.wp-block-table.aligncenter th,.wp-block-table.alignleft td,.wp-block-table.alignleft th,.wp-block-table.alignright td,.wp-block-table.alignright th{word-break:break-word}.wp-block-table .has-subtle-light-gray-background-color{background-color:#f3f4f5}.wp-block-table .has-subtle-pale-green-background-color{background-color:#e9fbe5}.wp-block-table .has-subtle-pale-blue-background-color{background-color:#e7f5fe}.wp-block-table .has-subtle-pale-pink-background-color{background-color:#fcf0ef}.wp-block-table.is-style-stripes{border-spacing:0;border-collapse:inherit;background-color:transparent;border-bottom:1px solid #f0f0f0}.wp-block-table.is-style-stripes tbody tr:nth-child(odd){background-color:#f0f0f0}.wp-block-table.is-style-stripes.has-subtle-light-gray-background-color tbody tr:nth-child(odd){background-color:#f3f4f5}.wp-block-table.is-style-stripes.has-subtle-pale-green-background-color tbody tr:nth-child(odd){background-color:#e9fbe5}.wp-block-table.is-style-stripes.has-subtle-pale-blue-background-color tbody tr:nth-child(odd){background-color:#e7f5fe}.wp-block-table.is-style-stripes.has-subtle-pale-pink-background-color tbody tr:nth-child(odd){background-color:#fcf0ef}.wp-block-table.is-style-stripes td,.wp-block-table.is-style-stripes th{border-color:transparent}.wp-block-table .has-border-color>*,.wp-block-table .has-border-color td,.wp-block-table .has-border-color th,.wp-block-table .has-border-color tr{border-color:inherit}.wp-block-table table[style*=border-style]>*,.wp-block-table table[style*=border-style] td,.wp-block-table table[style*=border-style] th,.wp-block-table table[style*=border-style] tr{border-style:inherit}.wp-block-table table[style*=border-width]>*,.wp-block-table table[style*=border-width] td,.wp-block-table table[style*=border-width] th,.wp-block-table table[style*=border-width] tr{border-width:inherit}.wp-block-text-columns,.wp-block-text-columns.aligncenter{display:flex}.wp-block-text-columns .wp-block-column{margin:0 1em;padding:0}.wp-block-text-columns .wp-block-column:first-child{margin-left:0}.wp-block-text-columns .wp-block-column:last-child{margin-right:0}.wp-block-text-columns.columns-2 .wp-block-column{width:50%}.wp-block-text-columns.columns-3 .wp-block-column{width:33.33333%}.wp-block-text-columns.columns-4 .wp-block-column{width:25%}pre.wp-block-verse{font-family:inherit;overflow:auto;white-space:pre-wrap}.wp-block-video{margin:0 0 1em}.wp-block-video video{width:100%}@supports (position:sticky){.wp-block-video [poster]{-o-object-fit:cover;object-fit:cover}}.wp-block-video.aligncenter{text-align:center}.wp-block-video figcaption{margin-top:.5em;margin-bottom:1em}.wp-block-post-featured-image{margin-left:0;margin-right:0}.wp-block-post-featured-image a{display:inline-block}.wp-block-post-featured-image img{max-width:100%;width:100%;height:auto;vertical-align:bottom}.wp-block-post-featured-image.alignfull img,.wp-block-post-featured-image.alignwide img{width:100%}:root{--wp--preset--font-size--normal:16px;--wp--preset--font-size--huge:42px}:root .has-very-light-gray-background-color{background-color:#eee}:root .has-very-dark-gray-background-color{background-color:#313131}:root .has-very-light-gray-color{color:#eee}:root .has-very-dark-gray-color{color:#313131}:root .has-vivid-green-cyan-to-vivid-cyan-blue-gradient-background{background:linear-gradient(135deg,#00d084,#0693e3)}:root .has-purple-crush-gradient-background{background:linear-gradient(135deg,#34e2e4,#4721fb 50%,#ab1dfe)}:root .has-hazy-dawn-gradient-background{background:linear-gradient(135deg,#faaca8,#dad0ec)}:root .has-subdued-olive-gradient-background{background:linear-gradient(135deg,#fafae1,#67a671)}:root .has-atomic-cream-gradient-background{background:linear-gradient(135deg,#fdd79a,#004a59)}:root .has-nightshade-gradient-background{background:linear-gradient(135deg,#330968,#31cdcf)}:root .has-midnight-gradient-background{background:linear-gradient(135deg,#020381,#2874fc)}.has-regular-font-size{font-size:1em}.has-larger-font-size{font-size:2.625em}.has-normal-font-size{font-size:var(--wp--preset--font-size--normal)}.has-huge-font-size{font-size:var(--wp--preset--font-size--huge)}.has-text-align-center{text-align:center}.has-text-align-left{text-align:left}.has-text-align-right{text-align:right}#end-resizable-editor-section{display:none}.aligncenter{clear:both}.items-justified-left{justify-content:flex-start}.items-justified-center{justify-content:center}.items-justified-right{justify-content:flex-end}.items-justified-space-between{justify-content:space-between}.screen-reader-text{border:0;clip:rect(1px,1px,1px,1px);-webkit-clip-path:inset(50%);clip-path:inset(50%);height:1px;margin:-1px;overflow:hidden;padding:0;position:absolute;width:1px;word-wrap:normal!important}.screen-reader-text:focus{background-color:#ddd;clip:auto!important;-webkit-clip-path:none;clip-path:none;color:#444;display:block;font-size:1em;height:auto;left:5px;line-height:normal;padding:15px 23px 14px;text-decoration:none;top:5px;width:auto;z-index:100000}html :where(img[class*=wp-image-]){height:auto;max-width:100%} .mejs-offscreen{border:0;clip:rect(1px,1px,1px,1px);-webkit-clip-path:inset(50%);clip-path:inset(50%);height:1px;margin:-1px;overflow:hidden;padding:0;position:absolute;width:1px;word-wrap:normal}.mejs-container{background:#000;font-family:Helvetica,Arial,serif;position:relative;text-align:left;text-indent:0;vertical-align:top}.mejs-container,.mejs-container *{box-sizing:border-box}.mejs-container video::-webkit-media-controls,.mejs-container video::-webkit-media-controls-panel,.mejs-container video::-webkit-media-controls-panel-container,.mejs-container video::-webkit-media-controls-start-playback-button{-webkit-appearance:none;display:none!important}.mejs-fill-container,.mejs-fill-container .mejs-container{height:100%;width:100%}.mejs-fill-container{background:transparent;margin:0 auto;overflow:hidden;position:relative}.mejs-container:focus{outline:none}.mejs-iframe-overlay{height:100%;position:absolute;width:100%}.mejs-embed,.mejs-embed body{background:#000;height:100%;margin:0;overflow:hidden;padding:0;width:100%}.mejs-fullscreen{overflow:hidden!important}.mejs-container-fullscreen{bottom:0;left:0;overflow:hidden;position:fixed;right:0;top:0;z-index:1000}.mejs-container-fullscreen .mejs-mediaelement,.mejs-container-fullscreen video{height:100%!important;width:100%!important}.mejs-background,.mejs-mediaelement{left:0;position:absolute;top:0}.mejs-mediaelement{height:100%;width:100%;z-index:0}.mejs-poster{background-position:50% 50%;background-repeat:no-repeat;background-size:cover;left:0;position:absolute;top:0;z-index:1}:root .mejs-poster-img{display:none}.mejs-poster-img{border:0;padding:0}.mejs-overlay{-webkit-box-align:center;-webkit-align-items:center;-ms-flex-align:center;align-items:center;display:-webkit-box;display:-webkit-flex;display:-ms-flexbox;display:flex;-webkit-box-pack:center;-webkit-justify-content:center;-ms-flex-pack:center;justify-content:center;left:0;position:absolute;top:0}.mejs-layer{z-index:1}.mejs-overlay-play{cursor:pointer}.mejs-overlay-button{background:url(//completechiropracticdc.com/site/wp-includes/js/mediaelement/mejs-controls.svg) no-repeat;background-position:0 -39px;height:80px;width:80px}.mejs-overlay:hover>.mejs-overlay-button{background-position:-80px -39px}.mejs-overlay-loading{height:80px;width:80px}.mejs-overlay-loading-bg-img{-webkit-animation:a 1s linear infinite;animation:a 1s linear infinite;background:transparent url(//completechiropracticdc.com/site/wp-includes/js/mediaelement/mejs-controls.svg) -160px -40px no-repeat;display:block;height:80px;width:80px;z-index:1}@-webkit-keyframes a{to{-webkit-transform:rotate(1turn);transform:rotate(1turn)}}@keyframes a{to{-webkit-transform:rotate(1turn);transform:rotate(1turn)}}.mejs-controls{bottom:0;display:-webkit-box;display:-webkit-flex;display:-ms-flexbox;display:flex;height:40px;left:0;list-style-type:none;margin:0;padding:0 10px;position:absolute;width:100%;z-index:3}.mejs-controls:not([style*="display: none"]){background:rgba(255,0,0,.7);background:-webkit-linear-gradient(transparent,rgba(0,0,0,.35));background:linear-gradient(transparent,rgba(0,0,0,.35))}.mejs-button,.mejs-time,.mejs-time-rail{font-size:10px;height:40px;line-height:10px;margin:0;width:32px}.mejs-button>button{background:transparent url(//completechiropracticdc.com/site/wp-includes/js/mediaelement/mejs-controls.svg);border:0;cursor:pointer;display:block;font-size:0;height:20px;line-height:0;margin:10px 6px;overflow:hidden;padding:0;position:absolute;text-decoration:none;width:20px}.mejs-button>button:focus{outline:1px dotted #999}.mejs-container-keyboard-inactive [role=slider],.mejs-container-keyboard-inactive [role=slider]:focus,.mejs-container-keyboard-inactive a,.mejs-container-keyboard-inactive a:focus,.mejs-container-keyboard-inactive button,.mejs-container-keyboard-inactive button:focus{outline:0}.mejs-time{box-sizing:content-box;color:#fff;font-size:11px;font-weight:700;height:24px;overflow:hidden;padding:16px 6px 0;text-align:center;width:auto}.mejs-play>button{background-position:0 0}.mejs-pause>button{background-position:-20px 0}.mejs-replay>button{background-position:-160px 0}.mejs-time-rail{direction:ltr;-webkit-box-flex:1;-webkit-flex-grow:1;-ms-flex-positive:1;flex-grow:1;height:40px;margin:0 10px;padding-top:10px;position:relative}.mejs-time-buffering,.mejs-time-current,.mejs-time-float,.mejs-time-float-corner,.mejs-time-float-current,.mejs-time-hovered,.mejs-time-loaded,.mejs-time-marker,.mejs-time-total{border-radius:2px;cursor:pointer;display:block;height:10px;position:absolute}.mejs-time-total{background:hsla(0,0%,100%,.3);margin:5px 0 0;width:100%}.mejs-time-buffering{-webkit-animation:b 2s linear infinite;animation:b 2s linear infinite;background:-webkit-linear-gradient(135deg,hsla(0,0%,100%,.4) 25%,transparent 0,transparent 50%,hsla(0,0%,100%,.4) 0,hsla(0,0%,100%,.4) 75%,transparent 0,transparent);background:linear-gradient(-45deg,hsla(0,0%,100%,.4) 25%,transparent 0,transparent 50%,hsla(0,0%,100%,.4) 0,hsla(0,0%,100%,.4) 75%,transparent 0,transparent);background-size:15px 15px;width:100%}@-webkit-keyframes b{0%{background-position:0 0}to{background-position:30px 0}}@keyframes b{0%{background-position:0 0}to{background-position:30px 0}}.mejs-time-loaded{background:hsla(0,0%,100%,.3)}.mejs-time-current,.mejs-time-handle-content{background:hsla(0,0%,100%,.9)}.mejs-time-hovered{background:hsla(0,0%,100%,.5);z-index:10}.mejs-time-hovered.negative{background:rgba(0,0,0,.2)}.mejs-time-buffering,.mejs-time-current,.mejs-time-hovered,.mejs-time-loaded{left:0;-webkit-transform:scaleX(0);-ms-transform:scaleX(0);transform:scaleX(0);-webkit-transform-origin:0 0;-ms-transform-origin:0 0;transform-origin:0 0;-webkit-transition:all .15s ease-in;transition:all .15s ease-in;width:100%}.mejs-time-buffering{-webkit-transform:scaleX(1);-ms-transform:scaleX(1);transform:scaleX(1)}.mejs-time-hovered{-webkit-transition:height .1s cubic-bezier(.44,0,1,1);transition:height .1s cubic-bezier(.44,0,1,1)}.mejs-time-hovered.no-hover{-webkit-transform:scaleX(0)!important;-ms-transform:scaleX(0)!important;transform:scaleX(0)!important}.mejs-time-handle,.mejs-time-handle-content{border:4px solid transparent;cursor:pointer;left:0;position:absolute;-webkit-transform:translateX(0);-ms-transform:translateX(0);transform:translateX(0);z-index:11}.mejs-time-handle-content{border:4px solid hsla(0,0%,100%,.9);border-radius:50%;height:10px;left:-7px;top:-4px;-webkit-transform:scale(0);-ms-transform:scale(0);transform:scale(0);width:10px}.mejs-time-rail .mejs-time-handle-content:active,.mejs-time-rail .mejs-time-handle-content:focus,.mejs-time-rail:hover .mejs-time-handle-content{-webkit-transform:scale(1);-ms-transform:scale(1);transform:scale(1)}.mejs-time-float{background:#eee;border:1px solid #333;bottom:100%;color:#111;display:none;height:17px;margin-bottom:9px;position:absolute;text-align:center;-webkit-transform:translateX(-50%);-ms-transform:translateX(-50%);transform:translateX(-50%);width:36px}.mejs-time-float-current{display:block;left:0;margin:2px;text-align:center;width:30px}.mejs-time-float-corner{border:5px solid #eee;border-color:#eee transparent transparent;border-radius:0;display:block;height:0;left:50%;line-height:0;position:absolute;top:100%;-webkit-transform:translateX(-50%);-ms-transform:translateX(-50%);transform:translateX(-50%);width:0}.mejs-long-video .mejs-time-float{margin-left:-23px;width:64px}.mejs-long-video .mejs-time-float-current{width:60px}.mejs-broadcast{color:#fff;height:10px;position:absolute;top:15px;width:100%}.mejs-fullscreen-button>button{background-position:-80px 0}.mejs-unfullscreen>button{background-position:-100px 0}.mejs-mute>button{background-position:-60px 0}.mejs-unmute>button{background-position:-40px 0}.mejs-volume-button{position:relative}.mejs-volume-button>.mejs-volume-slider{-webkit-backface-visibility:hidden;background:rgba(50,50,50,.7);border-radius:0;bottom:100%;display:none;height:115px;left:50%;margin:0;position:absolute;-webkit-transform:translateX(-50%);-ms-transform:translateX(-50%);transform:translateX(-50%);width:25px;z-index:1}.mejs-volume-button:hover{border-radius:0 0 4px 4px}.mejs-volume-total{background:hsla(0,0%,100%,.5);height:100px;left:50%;margin:0;position:absolute;top:8px;-webkit-transform:translateX(-50%);-ms-transform:translateX(-50%);transform:translateX(-50%);width:2px}.mejs-volume-current{left:0;margin:0;width:100%}.mejs-volume-current,.mejs-volume-handle{background:hsla(0,0%,100%,.9);position:absolute}.mejs-volume-handle{border-radius:1px;cursor:ns-resize;height:6px;left:50%;-webkit-transform:translateX(-50%);-ms-transform:translateX(-50%);transform:translateX(-50%);width:16px}.mejs-horizontal-volume-slider{display:block;height:36px;position:relative;vertical-align:middle;width:56px}.mejs-horizontal-volume-total{background:rgba(50,50,50,.8);height:8px;top:16px;width:50px}.mejs-horizontal-volume-current,.mejs-horizontal-volume-total{border-radius:2px;font-size:1px;left:0;margin:0;padding:0;position:absolute}.mejs-horizontal-volume-current{background:hsla(0,0%,100%,.8);height:100%;top:0;width:100%}.mejs-horizontal-volume-handle{display:none}.mejs-captions-button,.mejs-chapters-button{position:relative}.mejs-captions-button>button{background-position:-140px 0}.mejs-chapters-button>button{background-position:-180px 0}.mejs-captions-button>.mejs-captions-selector,.mejs-chapters-button>.mejs-chapters-selector{background:rgba(50,50,50,.7);border:1px solid transparent;border-radius:0;bottom:100%;margin-right:-43px;overflow:hidden;padding:0;position:absolute;right:50%;visibility:visible;width:86px}.mejs-chapters-button>.mejs-chapters-selector{margin-right:-55px;width:110px}.mejs-captions-selector-list,.mejs-chapters-selector-list{list-style-type:none!important;margin:0;overflow:hidden;padding:0}.mejs-captions-selector-list-item,.mejs-chapters-selector-list-item{color:#fff;cursor:pointer;display:block;list-style-type:none!important;margin:0 0 6px;overflow:hidden;padding:0}.mejs-captions-selector-list-item:hover,.mejs-chapters-selector-list-item:hover{background-color:#c8c8c8!important;background-color:hsla(0,0%,100%,.4)!important}.mejs-captions-selector-input,.mejs-chapters-selector-input{clear:both;float:left;left:-1000px;margin:3px 3px 0 5px;position:absolute}.mejs-captions-selector-label,.mejs-chapters-selector-label{cursor:pointer;float:left;font-size:10px;line-height:15px;padding:4px 10px 0;width:100%}.mejs-captions-selected,.mejs-chapters-selected{color:#21f8f8}.mejs-captions-translations{font-size:10px;margin:0 0 5px}.mejs-captions-layer{bottom:0;color:#fff;font-size:16px;left:0;line-height:20px;position:absolute;text-align:center}.mejs-captions-layer a{color:#fff;text-decoration:underline}.mejs-captions-layer[lang=ar]{font-size:20px;font-weight:400}.mejs-captions-position{bottom:15px;left:0;position:absolute;width:100%}.mejs-captions-position-hover{bottom:35px}.mejs-captions-text,.mejs-captions-text *{background:hsla(0,0%,8%,.5);box-shadow:5px 0 0 hsla(0,0%,8%,.5),-5px 0 0 hsla(0,0%,8%,.5);padding:0;white-space:pre-wrap}.mejs-container.mejs-hide-cues video::-webkit-media-text-track-container{display:none}.mejs-overlay-error{position:relative}.mejs-overlay-error>img{left:0;max-width:100%;position:absolute;top:0;z-index:-1}.mejs-cannotplay,.mejs-cannotplay a{color:#fff;font-size:.8em}.mejs-cannotplay{position:relative}.mejs-cannotplay a,.mejs-cannotplay p{display:inline-block;padding:0 15px;width:100%} .mejs-container{clear:both;max-width:100%}.mejs-container *{font-family:Helvetica,Arial}.mejs-container,.mejs-container .mejs-controls,.mejs-embed,.mejs-embed body{background:#222}.mejs-time{font-weight:400;word-wrap:normal}.mejs-controls a.mejs-horizontal-volume-slider{display:table}.mejs-controls .mejs-horizontal-volume-slider .mejs-horizontal-volume-current,.mejs-controls .mejs-time-rail .mejs-time-loaded{background:#fff}.mejs-controls .mejs-time-rail .mejs-time-current{background:#0073aa}.mejs-controls .mejs-horizontal-volume-slider .mejs-horizontal-volume-total,.mejs-controls .mejs-time-rail .mejs-time-total{background:rgba(255,255,255,.33)}.mejs-controls .mejs-horizontal-volume-slider .mejs-horizontal-volume-current,.mejs-controls .mejs-horizontal-volume-slider .mejs-horizontal-volume-total,.mejs-controls .mejs-time-rail span{border-radius:0}.mejs-overlay-loading{background:0 0}.mejs-controls button:hover{border:none;-webkit-box-shadow:none;box-shadow:none}.me-cannotplay{width:auto!important}.media-embed-details .wp-audio-shortcode{display:inline-block;max-width:400px}.audio-details .embed-media-settings{overflow:visible}.media-embed-details .embed-media-settings .setting span:not(.button-group){max-width:400px;width:auto}.media-embed-details .embed-media-settings .checkbox-setting span{display:inline-block}.media-embed-details .embed-media-settings{padding-top:0;top:28px}.media-embed-details .instructions{padding:16px 0;max-width:600px}.media-embed-details .setting .remove-setting,.media-embed-details .setting p{color:#a00;font-size:10px;text-transform:uppercase}.media-embed-details .setting .remove-setting{padding:5px 0}.media-embed-details .setting a:hover{color:#dc3232}.media-embed-details .embed-media-settings .checkbox-setting{float:none;margin:0 0 10px}.wp-video{max-width:100%;height:auto}.wp_attachment_holder .wp-audio-shortcode,.wp_attachment_holder .wp-video{margin-top:18px}.wp-video-shortcode video,video.wp-video-shortcode{max-width:100%;display:inline-block}.video-details .wp-video-holder{width:100%;max-width:640px}.wp-playlist{border:1px solid #ccc;padding:10px;margin:12px 0 18px;font-size:14px;line-height:1.5}.wp-admin .wp-playlist{margin:0 0 18px}.wp-playlist video{display:inline-block;max-width:100%}.wp-playlist audio{display:none;max-width:100%;width:400px}.wp-playlist .mejs-container{margin:0;max-width:100%}.wp-playlist .mejs-controls .mejs-button button{outline:0}.wp-playlist-light{background:#fff;color:#000}.wp-playlist-dark{color:#fff;background:#000}.wp-playlist-caption{display:block;max-width:88%;overflow:hidden;text-overflow:ellipsis;white-space:nowrap;font-size:14px;line-height:1.5}.wp-playlist-item .wp-playlist-caption{text-decoration:none;color:#000;max-width:-webkit-calc(100% - 40px);max-width:calc(100% - 40px)}.wp-playlist-item-meta{display:block;font-size:14px;line-height:1.5}.wp-playlist-item-title{font-size:14px;line-height:1.5}.wp-playlist-item-album{font-style:italic;overflow:hidden;text-overflow:ellipsis;white-space:nowrap}.wp-playlist-item-artist{font-size:12px;text-transform:uppercase}.wp-playlist-item-length{position:absolute;right:3px;top:0;font-size:14px;line-height:1.5}.rtl .wp-playlist-item-length{left:3px;right:auto}.wp-playlist-tracks{margin-top:10px}.wp-playlist-item{position:relative;cursor:pointer;padding:0 3px;border-bottom:1px solid #ccc}.wp-playlist-item:last-child{border-bottom:0}.wp-playlist-light .wp-playlist-caption{color:#333}.wp-playlist-dark .wp-playlist-caption{color:#ddd}.wp-playlist-playing{font-weight:700;background:#f7f7f7}.wp-playlist-light .wp-playlist-playing{background:#fff;color:#000}.wp-playlist-dark .wp-playlist-playing{background:#000;color:#fff}.wp-playlist-current-item{overflow:hidden;margin-bottom:10px;height:60px}.wp-playlist .wp-playlist-current-item img{float:left;max-width:60px;height:auto;margin-right:10px;padding:0;border:0}.rtl .wp-playlist .wp-playlist-current-item img{float:right;margin-left:10px;margin-right:0}.wp-playlist-current-item .wp-playlist-item-artist,.wp-playlist-current-item .wp-playlist-item-title{overflow:hidden;text-overflow:ellipsis;white-space:nowrap}.wp-audio-playlist .me-cannotplay span{padding:5px 15px} .wpcf7 .screen-reader-response{position:absolute;overflow:hidden;clip:rect(1px,1px,1px,1px);clip-path:inset(50%);height:1px;width:1px;margin:-1px;padding:0;border:0;word-wrap:normal !important}.wpcf7 form .wpcf7-response-output{margin:2em .5em 1em;padding:.2em 1em;border:2px solid #00a0d2}.wpcf7 form.init .wpcf7-response-output,.wpcf7 form.resetting .wpcf7-response-output,.wpcf7 form.submitting .wpcf7-response-output{display:none}.wpcf7 form.sent .wpcf7-response-output{border-color:#46b450}.wpcf7 form.failed .wpcf7-response-output,.wpcf7 form.aborted .wpcf7-response-output{border-color:#dc3232}.wpcf7 form.spam .wpcf7-response-output{border-color:#f56e28}.wpcf7 form.invalid .wpcf7-response-output,.wpcf7 form.unaccepted .wpcf7-response-output,.wpcf7 form.payment-required .wpcf7-response-output{border-color:#ffb900}.wpcf7-form-control-wrap{position:relative}.wpcf7-not-valid-tip{color:#dc3232;font-size:1em;font-weight:400;display:block}.use-floating-validation-tip .wpcf7-not-valid-tip{position:relative;top:-2ex;left:1em;z-index:100;border:1px solid #dc3232;background:#fff;padding:.2em .8em;width:24em}.wpcf7-list-item{display:inline-block;margin:0 0 0 1em}.wpcf7-list-item-label:before,.wpcf7-list-item-label:after{content:" "}.wpcf7-spinner{visibility:hidden;display:inline-block;background-color:#23282d;opacity:.75;width:24px;height:24px;border:none;border-radius:100%;padding:0;margin:0 24px;position:relative}form.submitting .wpcf7-spinner{visibility:visible}.wpcf7-spinner:before{content:'';position:absolute;background-color:#fbfbfc;top:4px;left:4px;width:6px;height:6px;border:none;border-radius:100%;transform-origin:8px 8px;animation-name:spin;animation-duration:1s;animation-timing-function:linear;animation-iteration-count:infinite}@media (prefers-reduced-motion:reduce){.wpcf7-spinner:before{animation-name:blink;animation-duration:2s}}@keyframes spin{from{transform:rotate(0deg)}to{transform:rotate(360deg)}}@keyframes blink{from{opacity:0}50%{opacity:1}to{opacity:0}}.wpcf7 input[type=file]{cursor:pointer}.wpcf7 input[type=file]:disabled{cursor:default}.wpcf7 .wpcf7-submit:disabled{cursor:not-allowed}.wpcf7 input[type=url],.wpcf7 input[type=email],.wpcf7 input[type=tel]{direction:ltr} html,body,div,span,applet,object,iframe,h1,h2,h3,h4,h5,h6,p,blockquote,pre,a,abbr,acronym,address,big,cite,code,del,dfn,em,img,ins,kbd,q,s,samp,small,strike,strong,sub,sup,tt,var,b,u,i,center,dl,dt,dd,ol,ul,li,fieldset,form,label,legend,table,caption,tbody,tfoot,thead,tr,th,td,article,aside,canvas,details,embed,figure,figcaption,footer,header,hgroup,menu,nav,output,ruby,section,summary,time,mark,audio,video{margin:0;padding:0;border:0;font-size:100%;font:inherit;vertical-align:baseline}article,aside,details,figcaption,figure,footer,header,hgroup,menu,nav,section{display:block}body{line-height:1}ol,ul{list-style:none}blockquote,q{quotes:none}blockquote:before,blockquote:after,q:before,q:after{content:'';content:none}table{border-collapse:collapse;border-spacing:0}strong{font-weight:700}em{font-style:italic}body.page-template-full{height:100vh;background:#252525}*,*:after,*:before{-moz-box-sizing:border-box;box-sizing:border-box;-webkit-font-smoothing:antialiased;text-rendering:optimizeLegibility}html:not(.no-js) .wow{visibility:hidden}img{max-width:100%;display:block}a{color:gray;text-decoration:none;outline:none}a:hover{color:#545ba8}input,textarea{outline:none}input:focus{border:1px solid #04a4cc}.default-page-header{font-family:'Lato';font-size:2rem;font-weight:300;margin-top:2rem}.default-page-header h1,.default-page-header h2,.default-page-header h3{line-height:1;margin:.2em 0}.default-page-header p{line-height:1.4em}.default-page-header h1{font-size:1.5em;font-weight:400}.default-page-header h2{font-size:1em;font-weight:400}.default-page-header p{font-size:.6em}.main-row{margin-bottom:1em}html{font-size:62.5%;font-family:'Lato'}:root{font-size:18px}h1{font-size:2.5rem}h2{font-size:2rem}h3{font-size:1.75rem}h1,h2,h3{line-height:1.5}p,ul,ol{font-size:1rem;line-height:2}article p,article li,article a{font-size:20px;font-weight:300;line-height:1.5}@media only screen and (max-width:767px){:root{font-size:3.5vw}}@media (min-width:768px) and (max-width:991px){:root{font-size:1.75vw}}@media (min-width:992px) and (max-width:1199px){:root{font-size:1.5vw}}header{position:relative;z-index:9000;background:#fff;color:#f6f6f6}header .logo img{padding:15px 0;-webkit-transition:all .3s ease;-o-transition:all .3s ease;transition:all .3s ease}header #header-border{margin:0;opacity:.5;margin-top:10px}header.sticky #header-border{display:none}header.full .logo{position:absolute;transform:translateY(-50%)}header.full .logo img{padding:0}@media (min-width:768px){header.full{position:absolute;top:10%;left:0;width:100%}}@media only screen and (max-width:767px){header.full .logo{transform:none;position:relative}header.full .logo{margin:5rem 0 2rem}header.full .logo img{margin:0 auto}}body.page-template-home header #header-border,body.page-template-index header #header-border{display:none}header .meta-wrap{font-size:1.6rem;text-align:right;font-family:'Lato';font-weight:400;margin:.6em 0}header .meta-wrap a{color:#36352a}header .mobile-toolbar{position:absolute;top:50%;left:0;transform:translateY(-50%)}header .mobile-toolbar a{color:#fff;padding:.5rem 1rem}header .mobile-toolbar a.mobile-icon{font-size:34px}header .mobile-toolbar a:hover{color:#252525}header .mobile-toolbar>*{display:inline-block;vertical-align:middle}header .mobile-toolbar>*:not(:last-child){margin-right:5px}header.sticky{position:fixed;top:0;left:0;right:0;z-index:9990}header.shrink{padding:0;background:#fff;box-shadow:0 2px 5px -2px #000}header.shrink .logo img{display:none;max-width:0}header.shrink .meta-wrap{display:none;height:0}header.shrink .col-xs-12{min-height:0}@media only screen and (min-width:991px){header .mobile-toolbar{display:none}header .menu{float:right}}@media only screen and (max-width:991px){header .meta-wrap{display:none}header nav{position:fixed;top:0;left:0;z-index:9000;background:#545ba8}header .logo img{margin:60px auto 15px}}@media only screen and (max-width:767px){#fancybox-overlay{display:none !important}#fancybox-wrap{display:none !important}}nav{background:0 0;font-family:'Lato';text-transform:uppercase;font-size:2rem;position:relative;z-index:5000;float:right}nav a{padding:.3em .6em;display:block;color:#36352a;font-size:1em;font-weight:300;text-transform:uppercase;text-decoration:none}nav a:focus{color:#36352a}nav a i{padding-right:.4rem}@media only screen and (max-width:767px){nav a{font-size:1.1em}}.menu-item.open>a,.menu-item:hover>a,.menu-item.active a,.menu-item.active:hover>a{background:#545ba8;color:#fff}.dropdown-menu{margin-top:0;border-radius:0;border:none;padding:0;width:18em;display:none}nav .dropdown-menu .menu-item{float:none}nav .dropdown-menu a{background:#545ba8;color:#fff}.dropdown-menu>li:hover>a,.dropdown-menu>li.active>a,.dropdown-menu>.active>a:hover,.dropdown-menu>.active>a:focus{background:#353a74;color:#fff}.dropdown .caret{display:inline-block;width:0;height:0;margin:0 0 3px 5px;vertical-align:middle;border-top:4px solid;border-right:4px solid transparent;border-left:4px solid transparent}nav #mobile{position:relative;height:48px;width:30px;background:0 0;outline:none;border:none;float:right}.hamburger{display:block;position:absolute;width:30px;height:20px;background:#fff;top:0;bottom:0;right:0;left:0;margin:auto;z-index:2}.hamburger:hover{cursor:pointer}.hamburger:before,.hamburger:after{content:'';position:absolute;top:20%;left:0;width:100%;height:20%;background:#545ba8;-webkit-transition-property:-webkit-transform,top;-moz-transition-property:-moz-transform,top;-o-transition-property:-o-transform,top;-ms-transition-property:-ms-transform,top;transition-property:transform,top;-webkit-transition-duration:.2s;-moz-transition-duration:.2s;-o-transition-duration:.2s;-ms-transition-duration:.2s;transition-duration:.2s;-webkit-transition-timing-function:ease;-moz-transition-timing-function:ease;-o-transition-timing-function:ease;-ms-transition-timing-function:ease;transition-timing-function:ease;-webkit-transform:translateZ(0);-moz-transform:translateZ(0);-o-transform:translateZ(0);-ms-transform:translateZ(0);transform:translateZ(0)}.hamburger:after{top:60%}body.header-menu-open #mobile,body.header-menu-open #mobile .hamburger{background:0 0}body.header-menu-open #mobile>.hamburger:before,body.header-menu-open #mobile>.hamburger:after{top:40%;background:#fff}body.header-menu-open #mobile>.hamburger:before{-webkit-transform:rotate(45deg);-moz-transform:rotate(45deg);-o-transform:rotate(45deg);-ms-transform:rotate(45deg);transform:rotate(45deg)}body.header-menu-open #mobile>.hamburger:after{-webkit-transform:rotate(-45deg);-moz-transform:rotate(-45deg);-o-transform:rotate(-45deg);-ms-transform:rotate(-45deg);transform:rotate(-45deg)}body.transparent header{position:absolute;width:100%;background:rgba(25,25,25,.5)}@media (min-width:992px){header .menu-item{float:left;position:relative}header .dropdown-menu{position:absolute;top:100%;left:0;display:none}nav .menu-item-has-children:hover>ul.dropdown-menu{display:block}}@media (max-width:991px){header nav{padding:0 15px;width:100%}header nav a{color:#fff}header nav .menu{position:absolute;top:100%;left:0;right:0;transition:opacity .25s;z-index:-1;background:#545ba8;box-shadow:0 3px 3px -2px #000;pointer-events:none;opacity:0}body.header-menu-open header nav .menu{pointer-events:auto;opacity:1}header .menu-item-has-children.open .dropdown-menu{display:block}.dropdown-menu{position:relative;box-shadow:none;width:100%}.dropdown-menu>li>a{padding-left:2.5em}}.gmap-wrap{font-family:'Lato';font-size:2rem;color:#363636;position:relative}.gmap-wrap .map-info-wrap{z-index:10;padding:.6em;background:#fff}.gmap-wrap .map-info-wrap .title-wrap{display:block;border-bottom:2px solid #363636;margin-bottom:.3em}.gmap-wrap .map-info-wrap .title-wrap h1,.gmap-wrap .map-info-wrap .title-wrap a{display:inline-block;line-height:1em}.gmap-wrap .map-info-wrap .title-wrap h1{font-size:1.25em;margin-bottom:.3em;font-weight:300}.gmap-wrap .map-info-wrap .title-wrap a{font-size:.75em;padding:.1em .6em;border:1px solid #363636;margin-left:8em;-webkit-transition:.2s ease;-o-transition:.2s ease;-moz-transition:.2s ease;transition:.2s ease;color:#363636}.gmap-wrap .map-info-wrap .title-wrap a:hover{background:#363636;color:#fff}.gmap-wrap .map-info-wrap ul{text-align:left;padding:.5em 0 0 1em;font-weight:400}.gmap-wrap .map-info-wrap ul li{line-height:1.5em}@media only screen and (min-width:768px){.gmap-wrap .map-info-wrap{top:50%;-webkit-transform:translateY(-50%);-moz-transform:translateY(-50%);-ms-transform:translateY(-50%);-o-transform:translateY(-50%);transform:translateY(-50%);right:0;position:absolute}}footer .design a{text-decoration:none}.footer-01{background:#363636;color:#f6f6f6;padding:5px 0}.footer-01 .fa-stack-2x{color:#545ba8}.footer-01 a,.footer-01 a:hover,.footer-01 a:focus{color:#545ba8}.footer-01 .social .fa-stack-1x{color:#fff}.footer-01 .social a:hover .fa-stack-2x{color:#836b3b}.footer-01 .social a:hover .fa-stack-1x{color:#fff}.footer-01 nav a{padding:5px;display:inline-block}.footer-01 a,.footer-01 a:hover,.footer-01 a:focus{color:#f6f6f6}@media (min-width:768px){.footer-01{text-align:center}.footer-01 nav a{display:block}.footer-01 .menu-item{display:inline-block}}.footer-01{padding:0;font-family:'Lato';background:#252525;font-weight:300;text-align:center}.footer-01 .text-wrap{margin:4rem 0 0}.footer-01 .text-wrap h1{font-size:2rem;font-weight:300}.footer-01 .text-wrap h3{font-size:1rem;font-weight:300}.footer-01 .cred-wrap{border-top:1px solid #464646;width:75vw;padding:.5rem;margin:5rem auto 6rem auto}.footer-01 .design{display:inline-block}.footer-01 .social{display:inline-block}.footer-01 .fa-stack-2x{color:#545ba8}.footer-01 .social a:hover .fa-stack-2x{color:#36352a}.footer-01 p{font-size:1rem}.footer-01 .design span a{padding:0 1px}.footer-01 .design span a strong{font-weight:600}@media only screen and (min-width:768px){.footer-01 .design{float:left;text-align:left;margin:.5em 0}.footer-01 .social{float:right;text-align:right}}@media only screen and (max-width:767px){.footer-01 .design{margin:1rem 0}footer.full{display:block;position:relative;background:#949494}}.va-parent{font-size:0px}.va-parent>*{font-size:18px}.va-parent>.va-top,.va-parent>.va-middle,.va-parent>.va-bottom{float:none !important;display:inline-block !important}.va-top{vertical-align:top}.va-middle{vertical-align:middle}.va-bottom{vertical-align:bottom}.va-col{font-size:2rem;font-family:'Lato'}.no-pad{padding:0 !important}.no-pad-right{padding-right:0 !important}.no-pad-left{padding-left:0 !important}.no-margin{margin:0 !important}@media (max-width:1199px) and (min-width:992px){.va-middle.hidden-md{display:none !important}}@media (max-width:991px) and (min-width:768px){.va-middle.hidden-sm{display:none !important}}@media (max-width:767px){.va-middle.hidden-xs{display:none !important}}.form-wrap input:not([type=submit]),.form-wrap textarea{width:100%}.form-wrap{position:relative;padding:15px}.form-wrap p{line-height:2;font-weight:700}.form-wrap:before{content:'';position:absolute;top:0;left:0;width:100%;height:100%;background:rgba(0,0,0,.8);display:none;z-index:50;-webkit-animation:fadeIn .2s forwards;-moz-animation:fadeIn .2s forwards;-o-animation:fadeIn .2s forwards;animation:fadeIn .2s forwards}.form-wrap:after{content:'';border-bottom:6px solid rgba(0,0,0,.1);border-left:6px solid rgba(0,0,0,.1);border-right:6px solid rgba(0,0,0,.1);border-top:6px solid rgba(255,255,255,1);border-radius:100%;height:50px;width:50px;margin:-25px 0 0 -25px;animation:rotate .6s infinite linear;transition:opacity .2s;position:absolute;pointer-events:none;opacity:0;top:50%;left:50%;z-index:75}.form-wrap.active:before{display:block}.form-wrap.active:after{opacity:1}@-webkit-keyframes rotate{from{-webkit-transform:rotate(0deg);transform:rotate(0deg)}to{-webkit-transform:rotate(359deg);transform:rotate(359deg)}}@-moz-keyframes rotate{from{-moz-transform:rotate(0deg);transform:rotate(0deg)}to{-moz-transform:rotate(359deg);transform:rotate(359deg)}}@-o-keyframes rotate{from{-o-transform:rotate(0deg);transform:rotate(0deg)}to{-o-transform:rotate(359deg);transform:rotate(359deg)}}@keyframes rotate{from{-webkit-transform:rotate(0deg);-moz-transform:rotate(0deg);-o-transform:rotate(0deg);transform:rotate(0deg)}to{-webkit-transform:rotate(359deg);-moz-transform:rotate(359deg);-o-transform:rotate(359deg);transform:rotate(359deg)}}.form-wrap .ajax-loader{display:none !important}.form-wrap .wpcf7-form-control-wrap{display:block}.form-wrap .wpcf7-form-control-wrap span.wpcf7-not-valid-tip{position:absolute;top:0;left:0;height:100%;width:100%;padding:10px;background:#fff;line-height:1.5;color:#fff;background:#d92128}.form-wrap .wpcf7-form-control-wrap input:focus+.wpcf7-not-valid-tip{display:none}.form-wrap .wpcf7-form-control-wrap:hover .wpcf7-not-valid-tip{display:none}.form-wrap div.wpcf7-response-wrap{position:absolute;left:0;top:0;width:100%;height:100%;text-align:center;display:none;background:#252525;opacity:0}.wpcf7-contact-page input[type=text],.wpcf7-contact-page input[type=email]{line-height:inherit}.form-wrap form.sent div.wpcf7-response-wrap{background:rgba(57,143,20,.9)}.form-wrap form.invalid div.wpcf7-response-wrap{background:rgba(217,33,40,.9)}.form-wrap form.failed div.wpcf7-response-wrap{background:rgba(217,33,40,.9)}.form-wrap .vertical-wrap{position:relative;top:50%;text-align:center;-webkit-transform:translateY(-50%);-moz-transform:translateY(-50%);-ms-transform:translateY(-50%);-o-transform:translateY(-50%);transform:translateY(-50%)}.form-wrap div.wpcf7-response-output{height:auto !important;margin:0;padding:10px 15px;border:none;color:#fff;font-weight:700;font-size:24px;background:0 0;line-height:1.5;font-family:'Hind'}.wpcf7-response-wrap .button{display:none}.form-wrap .wpcf7-response-wrap .button{display:inline-block;padding:15px 30px;background:#fff;color:#252525;font-size:20px;font-weight:700;text-decoration:none;box-shadow:0 2px 5px -2px #000;transition:background .1s}.form-wrap .wpcf7-response-wrap .button:hover{background:#e8e8e8}div.wpcf7 img.ajax-loader{display:block;margin:0 0 0 auto}.contact-page{font-family:'Lato'}.wpcf7-contact-page{color:#252525;width:100%;font-size:15px;line-height:30px}.wpcf7-contact-page .wpcf7-not-valid-tip{border-radius:10px}.wpcf7-contact-page input,.wpcf7-contact-page textarea{padding:10px 15px;width:100%;border:1px solid #ccc;outline:none;display:block;transition:border-color .5s;-webkit-transition:border-color .5s}.wpcf7-contact-page input[type=text],.wpcf7-contact-page input[type=email],.wpcf7-contact-page textarea{font-size:16px}.wpcf7-contact-page textarea{height:186px}.wpcf7-contact-page input:focus,.wpcf7-contact-page textarea:focus{border-color:#c4161c}.wpcf7-contact-page span.wpcf7-form-control-wrap{margin-bottom:15px;display:block;font-size:20px}.wpcf7-contact-page .contact-captcha>img{height:62px;width:174px;float:left;margin-right:15px;border-radius:5px}.wpcf7-contact-page .contact-captcha>span{overflow:auto}.wpcf7-contact-page .contact-captcha>span>input{width:100%}.wpcf7-contact-page .captcha-wrapper{padding:13px 10px;background:#c4161c;margin-bottom:15px;border-radius:5px;overflow:hidden;height:62px}@media only screen and (min-width:992px){.wpcf7-contact-page .captcha-wrapper{width:50%;float:left;margin-right:15px}}.wpcf7-contact-page .captcha-wrapper>img{max-width:100%;margin:auto;display:block}.wpcf7-contact-page img.ajax-loader{display:inline-block}.wpcf7-contact-page .submit-wrapper{text-align:right}.wpcf7-contact-page .submit-wrapper input{width:auto;display:inline-block;background:#545ba8;padding:10px 30px;color:#fff;border:none;transition:background .25s;font-size:18px;-webkit-appearance:none}.wpcf7-contact-page .submit-wrapper input:hover{background:#353a74}::-webkit-input-placeholder{color:#999}:-moz-placeholder{color:#999}::-moz-placeholder{color:#999}:-ms-input-placeholder{color:#999}.wpcf7-apply-form input[type=text]::-webkit-input-placeholder,.wpcf7-apply-form input[type=email]::-webkit-input-placeholder{color:#fff}.blog-wrap{font-family:'Lato';font-size:2rem;font-weight:300}.blog-wrap .post-item-header{background:#545ba8;display:block}.blog-wrap .post-item .right,.blog-wrap .post-item .left{display:inline-block;padding:.5em}.blog-wrap .post-item .right{float:right}.blog-wrap .post-item-header h1 a{font-size:.75em;font-weight:400;display:inline-block}.blog-wrap .post-item h1,.blog-wrap .post-item h2,.blog-wrap .post-item h3{line-height:1}.blog-wrap .post-item h2{font-size:.5em;margin:.5em 0 .25em;display:inline-block}.blog-wrap .post-item p{border:1px solid #545ba8;padding:1em;line-height:1.5}.blog-wrap .post-item .post-content a{font-size:.5em;font-weight:400;colo r:#fff;text-transform:uppercase;padding:.7em;background:#252525;display:inline-block;margin-top:1em}.blog-wrap .post-item img{margin:.5em 0}.blog-wrap .post-item a i{padding-left:10px;-webkit-transition:.3s ease;-o-transition:.3s ease;transition:.3s ease}.blog-wrap .post-item a:hover i{padding-left:15px}.blog-section.active{animation:fadeIn .15s forwards;-webkit-animation:fadeIn .15s forwards}.blog-section.no-content{text-align:center}.loading{border-radius:50%;width:24px;height:24px;border:.25rem solid rgba(0,0,0,.2);left:0;right:0;margin:auto;position:absolute;top:50%;border-top-color:#000;-webkit-animation:cssLoader 1s infinite linear;animation:cssLoader 1s infinite linear}@-webkit-keyframes cssLoader{0%{-webkit-transform:translateY(-50%) rotate(0deg);transform:translateY(-50%) rotate(0deg)}100%{-webkit-transform:translateY(-50%) rotate(360deg);transform:translateY(-50%) rotate(360deg)}}@keyframes cssLoader{0%{-webkit-transform:translateY(-50%) rotate(0deg);transform:translateY(-50%) rotate(0deg)}100%{-webkit-transform:translateY(-50%) rotate(360deg);transform:translateY(-50%) rotate(360deg)}}@media only screen and (min-width:768px){.blog-wrap .post-item{margin:.5em 0}}.taglist{position:relative;text-align:center;margin:30px 0;padding:25px 15px 20px;border-radius:3px;border:1px solid #d6d6d6}.taglist .topics{position:absolute;top:-10px;left:0;right:0}.taglist .topics h3{background:#fff;display:inline-block;padding:0 5px;text-transform:uppercase;font-size:14px;color:#333}.taglist a{font-size:16px;color:#fff;transition:background .25s;background:#252525;padding:5px 10px;border-radius:3px}.taglist a:hover,.taglist a:active{background:#363636}.article-bg{position:relative;border-radius:3px;height:450px;margin-bottom:30px}@media only screen and (max-width:767px){.article-bg{height:450px;margin:25px 0}}.article-bg-overlay{border-radius:3px;display:block;width:100%;min-height:450px;position:absolute;top:0;left:0;transition:background .25s;background-color:rgba(0,0,0,.3)}.article-bg:hover .article-bg-overlay{background-color:rgba(0,0,0,.1)}.article-content{position:absolute;bottom:0;left:0;padding:15px}.article-content h2,.article-content p,.article-content a{color:#fff;font-family:'Hind'}.article-content h2{text-transform:uppercase;font-size:30px;text-align:center}.article-content h2:after{content:'';z-index:99;width:100%;height:5px;display:block;background:#363636;margin:15px 0}.article-content p{line-height:1.5;font-size:18px}.pagination{font-size:16px;text-align:center;margin-bottom:20px}.pagination .page-numbers{border-radius:3px;padding:3px 15px;background:#363636;color:#fff;transition:background .25s}.pagination .page-numbers:hover,.pagination .page-numbers:focus{background:#1c3e59}.pagination span.page-numbers.current{background:#1c3e59}.blog.tag-template .article-topic h1{background:#fff;text-align:center;font-size:32px;margin-bottom:20px;text-transform:uppercase}.blog-post{font-family:hind;line-height:1.5}body.single-post header{background:0 0}.blog-post-header{position:relative;min-height:700px}.blog-post-overlay{display:block;width:100%;min-height:700px;position:absolute;top:0;left:0;background-color:rgba(0,0,0,.3)}@media only screen and (max-width:767px){.blog-post-header{min-height:250px}.blog-post-overlay{min-height:250px}}.blog-post-content h1{position:absolute;text-transform:uppercase;color:#fff;font-size:52px;bottom:25%}@media only screen and (max-width:767px){.blog-post-content h1{top:20%;font-size:28px}}.blog-post-content{padding:40px 0}h2#topics-h2{font-size:28px}h2#topics-h2 span{color:#707070}h2#topics-h2 a{color:#363636;text-decoration:underline}.blog-post-content p{font-size:20px;margin-bottom:20px}.blog-post-content .blog-explore{margin:20px}.blog-post-content .blog-explore h2{font-size:28px;text-align:center}.blog-return{text-align:center;padding-top:30px}.blog-return a.blog-return-btn{border-radius:3px;background:#363636;color:#fff;text-transform:uppercase;font-size:26px;padding:8px 12px;transition:background .25s}.blog-return a.blog-return-btn:hover{background:#1c3e59}.blog-sidebar{background:#eee;padding:20px 0}.blog-sidebar h2{font-size:28px;margin-bottom:20px;text-align:center}.blog-sidebar article h2{margin-top:5px;line-height:1;font-size:20px;text-align:left}@media only screen and (max-width:991px){.blog-sidebar article h2{font-size:16px}}.blog-sidebar .sidebar-thumbnail{overflow:hidden;max-height:169px}@media only screen and (max-width:1198px){.blog-sidebar .sidebar-thumbnail{max-height:124px}}@media only screen and (max-width:991px) and (min-width:767px){.blog-sidebar .sidebar-thumbnail{max-height:105px}}.interior-page{display:block;position:relative;font-family:"Lato";font-size:2rem}@media only screen and (max-width:767px){body:not(.home) header .logo{display:none}.interior-page{padding-top:4rem}}.interior-page h1{font-size:1.5em;font-weight:400;margin:0;padding:0;line-height:1}.interior-page h2{font-size:1.2em;font-weight:400;line-height:1.2;margin-bottom:1rem}.interior-page h3{font-size:.8em;font-weight:400;line-height:1.2;margin-bottom:.7rem}.interior-page h4{font-size:.7em;font-weight:400;margin-bottom:.5rem;line-height:1.2}.interior-page p{font-size:.6em;font-weight:300;line-height:1.4;margin-bottom:1.5rem}.interior-page ul{font-size:2rem;display:inline-block;list-style:none}.interior-page ul li{font-weight:300;font-size:2rem;position:relative;padding:.2rem 0;line-height:0;margin-bottom:.5rem;-webkit-transition:all .3s ease;-o-transition:all .3s ease;transition:all .3s ease}.interior-page ul li p{display:inline-block;font-size:.6em;max-width:90%;vertical-align:middle;margin:0}.font-reset{font-size:2rem}.interior-page ul li i{font-size:.6em;padding-right:.75rem;vertical-align:middle}.interior-page .img-wrap{margin-bottom:1.5rem}.interior-page .img-wrap img{min-width:100%}.interior-page .hover-list li{display:block;cursor:default}.interior-page .hover-list li:hover{padding-left:.5rem;color:#00627e;transform:translateX(7px)}.interior-page .accordion-list h3{margin-bottom:.5rem;-webkit-transition:all .3s ease;-o-transition:all .3s ease;transition:all .3s ease}.interior-page .accordion-list h3 i{font-size:1rem;padding:.5rem;vertical-align:top;cursor:pointer;margin-left:.5rem}.interior-page .accordion-list h3 i:hover{background:#00627e}.interior-page .accordion-list .open{display:inline-block}.interior-page .accordion-list .closed{display:none}.content.seo{font-family:"Lato";background:#949494;padding:2rem 0;font-size:2rem}.content.seo i.fa{color:#fff;font-size:45px;display:inline-block;float:left;padding-right:20px;margin-top:-10px}.content.seo strong{font-weight:700}.content.seo p{font-size:.5em;padding:0;margin:0;color:#fff;overflow-y:hidden;overflow-x:auto;line-height:1.2;font-weight:400}.content.seo p a{color:#fff;-webkit-transition:color .3s ease;-o-transition:color .3s ease;transition:color .3s ease}.content.seo p a:hover{text-decoration:none;color:#86b0ff}.nextgen_pro_thumbnail_grid .image-wrapper{overflow:hidden;width:24%}.nextgen_pro_thumbnail_grid .image-wrapper img{min-width:100%;max-height:none !important;height:100%}@media (max-width:1199px) and (min-width:992px){.nextgen_pro_thumbnail_grid .image-wrapper{width:31% !important;overflow:hidden}.nextgen_pro_thumbnail_grid .image-wrapper a img{height:auto !important;min-width:100% !important}}@media (max-width:991px) and (min-width:768px){.nextgen_pro_thumbnail_grid .image-wrapper{width:48% !important}}@media only screen and (max-width:767px){.nextgen_pro_thumbnail_grid .image-wrapper{display:inline-block;float:left;width:100%;margin:0 0 1rem !important}.nextgen_pro_thumbnail_grid .image-wrapper img{min-width:100% !important;max-height:none !important;height:100%}}.obj-underline{border-bottom:1.5px solid #949494;padding-bottom:.5rem}.obj-overline{border-top:1px solid #949494;padding-top:1rem}.obj-border{padding:1rem 2rem;border:1px solid #949494}.obj-border-left{border-left:.8rem solid #cbcbcb;padding-left:1rem}.obj-border-right{border-right:.8rem solid #cbcbcb}.obj-border-both{border-right:.8rem solid #cbcbcb;border-left:.8rem solid #cbcbcb}.obj-border-bottom{border-bottom:.8rem solid #cbcbcb}.obj-border-top{border-top:.8rem solid #cbcbcb}.obj-radius{border-radius:1rem}.obj-background{padding:1rem 2rem !important;background:#cbcbcb;color:#fff}.obj-offset{border-color:rgba(203,203,203,.7);background:rgba(203,203,203,.7)}.obj-grayscale{-webkit-filter:grayscale(100%);-o-filter:grayscale(100%);filter:grayscale(100%)}.obj-saturate{-webkit-filter:saturate(2);-o-filter:saturate(2);filter:saturate(2)}.obj-brightness{-webkit-filter:brightness(130%);-o-filter:brightness(130%);filter:brightness(130%)}.obj-hue-yellow{-webkit-filter:hue-rotate(20deg);-o-filter:hue-rotate(20deg);filter:hue-rotate(20deg)}.obj-hue-green{-webkit-filter:hue-rotate(90deg);-o-filter:hue-rotate(90deg);filter:hue-rotate(90deg)}.obj-hue-blue{-webkit-filter:hue-rotate(190deg);-o-filter:hue-rotate(190deg);filter:hue-rotate(190deg)}.obj-hue-purple{-webkit-filter:hue-rotation(250deg);-o-filter:hue-rotation(250deg);filter:hue-rotation(250deg)}.obj-hue-pink{-webkit-filter:hue-rotation(320deg);-o-filter:hue-rotation(320deg);filter:hue-rotation(320deg)}.obj-sepia{-webkit-filter:sepia(100%);-o-filter:sepia(100%);filter:sepia(100%)}.obj-contrast{-webkit-filter:contrast(150%);-o-filter:contrast(150%);filter:contrast(150%)}.font-reset{font-size:2rem}.slick-slide{outline:none}input[type=submit]{-webkit-appearance:none;-moz-appearance:none;appearance:none}.blog-header-wrap{margin:30px 0}body div.container .post-item-header{background:#6096cd}body div.container .post-item-header h2{padding:18px 0}body div.container .post-item-header a,body div.container .post-item-header h1,body div.container .post-item-header h2{color:#fff}body div.container .post-item .post-content a{background:#6096cd;color:#fff}body div.container .post-item p{border-color:#6096cd}.blog-wrap .blog-sidebar{margin-top:20px}.blog-sidebar{background:0 0;padding:0;border:1px solid #6096cd}.blog-sidebar h2{margin-bottom:0}.blog-sidebar a.blog-sidebar-link{display:block;padding:15px;box-shadow:0 2px 5px -2px #000;background:#fff;transition:box-shadow .1s,transform .2s;background:#fff;position:relative}.blog-sidebar a.blog-sidebar-link:hover{box-shadow:0 5px 25px -6px #000;transform:scale(1.03);-webkit-transform:scale(1.03);-moz-transform:scale(1.03)}.sidebar-thumbnail img{margin:auto}.blog-sidebar article h2{text-align:center}body.single-post header{background:#fff}.blog-header{margin:15px 0}.blog-post-content{padding:15px 0;font-family:'Lato'}.blog-post-content h1{position:relative;bottom:auto;font-size:2.5rem;color:#438940}.blog-return{padding:15px 0 45px}.blog-return a.blog-return-btn{display:inline-block;background:#6096cd} /*! * Font Awesome 4.5.0 by @davegandy - http://fontawesome.io - @fontawesome * License - http://fontawesome.io/license (Font: SIL OFL 1.1, CSS: MIT License) */@font-face{font-family:'FontAwesome';src:url(//completechiropracticdc.com/site/wp-content/themes/hollow/vendor/font-awesome/css/../fonts/fontawesome-webfont.eot?v=4.5.0);src:url(//completechiropracticdc.com/site/wp-content/themes/hollow/vendor/font-awesome/css/../fonts/fontawesome-webfont.eot?#iefix&v=4.5.0) format('embedded-opentype'),url(//completechiropracticdc.com/site/wp-content/themes/hollow/vendor/font-awesome/css/../fonts/fontawesome-webfont.woff2?v=4.5.0) format('woff2'),url(//completechiropracticdc.com/site/wp-content/themes/hollow/vendor/font-awesome/css/../fonts/fontawesome-webfont.woff?v=4.5.0) format('woff'),url(//completechiropracticdc.com/site/wp-content/themes/hollow/vendor/font-awesome/css/../fonts/fontawesome-webfont.ttf?v=4.5.0) format('truetype'),url(//completechiropracticdc.com/site/wp-content/themes/hollow/vendor/font-awesome/css/../fonts/fontawesome-webfont.svg?v=4.5.0#fontawesomeregular) format('svg');font-weight:normal;font-style:normal}.fa{display:inline-block;font:normal normal normal 14px/1 FontAwesome;font-size:inherit;text-rendering:auto;-webkit-font-smoothing:antialiased;-moz-osx-font-smoothing:grayscale}.fa-lg{font-size:1.33333333em;line-height:.75em;vertical-align:-15%}.fa-2x{font-size:2em}.fa-3x{font-size:3em}.fa-4x{font-size:4em}.fa-5x{font-size:5em}.fa-fw{width:1.28571429em;text-align:center}.fa-ul{padding-left:0;margin-left:2.14285714em;list-style-type:none}.fa-ul>li{position:relative}.fa-li{position:absolute;left:-2.14285714em;width:2.14285714em;top:.14285714em;text-align:center}.fa-li.fa-lg{left:-1.85714286em}.fa-border{padding:.2em .25em .15em;border:solid .08em #eee;border-radius:.1em}.fa-pull-left{float:left}.fa-pull-right{float:right}.fa.fa-pull-left{margin-right:.3em}.fa.fa-pull-right{margin-left:.3em}.pull-right{float:right}.pull-left{float:left}.fa.pull-left{margin-right:.3em}.fa.pull-right{margin-left:.3em}.fa-spin{-webkit-animation:fa-spin 2s infinite linear;animation:fa-spin 2s infinite linear}.fa-pulse{-webkit-animation:fa-spin 1s infinite steps(8);animation:fa-spin 1s infinite steps(8)}@-webkit-keyframes fa-spin{0%{-webkit-transform:rotate(0deg);transform:rotate(0deg)}100%{-webkit-transform:rotate(359deg);transform:rotate(359deg)}}@keyframes fa-spin{0%{-webkit-transform:rotate(0deg);transform:rotate(0deg)}100%{-webkit-transform:rotate(359deg);transform:rotate(359deg)}}.fa-rotate-90{filter:progid:DXImageTransform.Microsoft.BasicImage(rotation=1);-webkit-transform:rotate(90deg);-ms-transform:rotate(90deg);transform:rotate(90deg)}.fa-rotate-180{filter:progid:DXImageTransform.Microsoft.BasicImage(rotation=2);-webkit-transform:rotate(180deg);-ms-transform:rotate(180deg);transform:rotate(180deg)}.fa-rotate-270{filter:progid:DXImageTransform.Microsoft.BasicImage(rotation=3);-webkit-transform:rotate(270deg);-ms-transform:rotate(270deg);transform:rotate(270deg)}.fa-flip-horizontal{filter:progid:DXImageTransform.Microsoft.BasicImage(rotation=0, mirror=1);-webkit-transform:scale(-1, 1);-ms-transform:scale(-1, 1);transform:scale(-1, 1)}.fa-flip-vertical{filter:progid:DXImageTransform.Microsoft.BasicImage(rotation=2, mirror=1);-webkit-transform:scale(1, -1);-ms-transform:scale(1, -1);transform:scale(1, -1)}:root .fa-rotate-90,:root .fa-rotate-180,:root .fa-rotate-270,:root .fa-flip-horizontal,:root .fa-flip-vertical{filter:none}.fa-stack{position:relative;display:inline-block;width:2em;height:2em;line-height:2em;vertical-align:middle}.fa-stack-1x,.fa-stack-2x{position:absolute;left:0;width:100%;text-align:center}.fa-stack-1x{line-height:inherit}.fa-stack-2x{font-size:2em}.fa-inverse{color:#fff}.fa-glass:before{content:"\f000"}.fa-music:before{content:"\f001"}.fa-search:before{content:"\f002"}.fa-envelope-o:before{content:"\f003"}.fa-heart:before{content:"\f004"}.fa-star:before{content:"\f005"}.fa-star-o:before{content:"\f006"}.fa-user:before{content:"\f007"}.fa-film:before{content:"\f008"}.fa-th-large:before{content:"\f009"}.fa-th:before{content:"\f00a"}.fa-th-list:before{content:"\f00b"}.fa-check:before{content:"\f00c"}.fa-remove:before,.fa-close:before,.fa-times:before{content:"\f00d"}.fa-search-plus:before{content:"\f00e"}.fa-search-minus:before{content:"\f010"}.fa-power-off:before{content:"\f011"}.fa-signal:before{content:"\f012"}.fa-gear:before,.fa-cog:before{content:"\f013"}.fa-trash-o:before{content:"\f014"}.fa-home:before{content:"\f015"}.fa-file-o:before{content:"\f016"}.fa-clock-o:before{content:"\f017"}.fa-road:before{content:"\f018"}.fa-download:before{content:"\f019"}.fa-arrow-circle-o-down:before{content:"\f01a"}.fa-arrow-circle-o-up:before{content:"\f01b"}.fa-inbox:before{content:"\f01c"}.fa-play-circle-o:before{content:"\f01d"}.fa-rotate-right:before,.fa-repeat:before{content:"\f01e"}.fa-refresh:before{content:"\f021"}.fa-list-alt:before{content:"\f022"}.fa-lock:before{content:"\f023"}.fa-flag:before{content:"\f024"}.fa-headphones:before{content:"\f025"}.fa-volume-off:before{content:"\f026"}.fa-volume-down:before{content:"\f027"}.fa-volume-up:before{content:"\f028"}.fa-qrcode:before{content:"\f029"}.fa-barcode:before{content:"\f02a"}.fa-tag:before{content:"\f02b"}.fa-tags:before{content:"\f02c"}.fa-book:before{content:"\f02d"}.fa-bookmark:before{content:"\f02e"}.fa-print:before{content:"\f02f"}.fa-camera:before{content:"\f030"}.fa-font:before{content:"\f031"}.fa-bold:before{content:"\f032"}.fa-italic:before{content:"\f033"}.fa-text-height:before{content:"\f034"}.fa-text-width:before{content:"\f035"}.fa-align-left:before{content:"\f036"}.fa-align-center:before{content:"\f037"}.fa-align-right:before{content:"\f038"}.fa-align-justify:before{content:"\f039"}.fa-list:before{content:"\f03a"}.fa-dedent:before,.fa-outdent:before{content:"\f03b"}.fa-indent:before{content:"\f03c"}.fa-video-camera:before{content:"\f03d"}.fa-photo:before,.fa-image:before,.fa-picture-o:before{content:"\f03e"}.fa-pencil:before{content:"\f040"}.fa-map-marker:before{content:"\f041"}.fa-adjust:before{content:"\f042"}.fa-tint:before{content:"\f043"}.fa-edit:before,.fa-pencil-square-o:before{content:"\f044"}.fa-share-square-o:before{content:"\f045"}.fa-check-square-o:before{content:"\f046"}.fa-arrows:before{content:"\f047"}.fa-step-backward:before{content:"\f048"}.fa-fast-backward:before{content:"\f049"}.fa-backward:before{content:"\f04a"}.fa-play:before{content:"\f04b"}.fa-pause:before{content:"\f04c"}.fa-stop:before{content:"\f04d"}.fa-forward:before{content:"\f04e"}.fa-fast-forward:before{content:"\f050"}.fa-step-forward:before{content:"\f051"}.fa-eject:before{content:"\f052"}.fa-chevron-left:before{content:"\f053"}.fa-chevron-right:before{content:"\f054"}.fa-plus-circle:before{content:"\f055"}.fa-minus-circle:before{content:"\f056"}.fa-times-circle:before{content:"\f057"}.fa-check-circle:before{content:"\f058"}.fa-question-circle:before{content:"\f059"}.fa-info-circle:before{content:"\f05a"}.fa-crosshairs:before{content:"\f05b"}.fa-times-circle-o:before{content:"\f05c"}.fa-check-circle-o:before{content:"\f05d"}.fa-ban:before{content:"\f05e"}.fa-arrow-left:before{content:"\f060"}.fa-arrow-right:before{content:"\f061"}.fa-arrow-up:before{content:"\f062"}.fa-arrow-down:before{content:"\f063"}.fa-mail-forward:before,.fa-share:before{content:"\f064"}.fa-expand:before{content:"\f065"}.fa-compress:before{content:"\f066"}.fa-plus:before{content:"\f067"}.fa-minus:before{content:"\f068"}.fa-asterisk:before{content:"\f069"}.fa-exclamation-circle:before{content:"\f06a"}.fa-gift:before{content:"\f06b"}.fa-leaf:before{content:"\f06c"}.fa-fire:before{content:"\f06d"}.fa-eye:before{content:"\f06e"}.fa-eye-slash:before{content:"\f070"}.fa-warning:before,.fa-exclamation-triangle:before{content:"\f071"}.fa-plane:before{content:"\f072"}.fa-calendar:before{content:"\f073"}.fa-random:before{content:"\f074"}.fa-comment:before{content:"\f075"}.fa-magnet:before{content:"\f076"}.fa-chevron-up:before{content:"\f077"}.fa-chevron-down:before{content:"\f078"}.fa-retweet:before{content:"\f079"}.fa-shopping-cart:before{content:"\f07a"}.fa-folder:before{content:"\f07b"}.fa-folder-open:before{content:"\f07c"}.fa-arrows-v:before{content:"\f07d"}.fa-arrows-h:before{content:"\f07e"}.fa-bar-chart-o:before,.fa-bar-chart:before{content:"\f080"}.fa-twitter-square:before{content:"\f081"}.fa-facebook-square:before{content:"\f082"}.fa-camera-retro:before{content:"\f083"}.fa-key:before{content:"\f084"}.fa-gears:before,.fa-cogs:before{content:"\f085"}.fa-comments:before{content:"\f086"}.fa-thumbs-o-up:before{content:"\f087"}.fa-thumbs-o-down:before{content:"\f088"}.fa-star-half:before{content:"\f089"}.fa-heart-o:before{content:"\f08a"}.fa-sign-out:before{content:"\f08b"}.fa-linkedin-square:before{content:"\f08c"}.fa-thumb-tack:before{content:"\f08d"}.fa-external-link:before{content:"\f08e"}.fa-sign-in:before{content:"\f090"}.fa-trophy:before{content:"\f091"}.fa-github-square:before{content:"\f092"}.fa-upload:before{content:"\f093"}.fa-lemon-o:before{content:"\f094"}.fa-phone:before{content:"\f095"}.fa-square-o:before{content:"\f096"}.fa-bookmark-o:before{content:"\f097"}.fa-phone-square:before{content:"\f098"}.fa-twitter:before{content:"\f099"}.fa-facebook-f:before,.fa-facebook:before{content:"\f09a"}.fa-github:before{content:"\f09b"}.fa-unlock:before{content:"\f09c"}.fa-credit-card:before{content:"\f09d"}.fa-feed:before,.fa-rss:before{content:"\f09e"}.fa-hdd-o:before{content:"\f0a0"}.fa-bullhorn:before{content:"\f0a1"}.fa-bell:before{content:"\f0f3"}.fa-certificate:before{content:"\f0a3"}.fa-hand-o-right:before{content:"\f0a4"}.fa-hand-o-left:before{content:"\f0a5"}.fa-hand-o-up:before{content:"\f0a6"}.fa-hand-o-down:before{content:"\f0a7"}.fa-arrow-circle-left:before{content:"\f0a8"}.fa-arrow-circle-right:before{content:"\f0a9"}.fa-arrow-circle-up:before{content:"\f0aa"}.fa-arrow-circle-down:before{content:"\f0ab"}.fa-globe:before{content:"\f0ac"}.fa-wrench:before{content:"\f0ad"}.fa-tasks:before{content:"\f0ae"}.fa-filter:before{content:"\f0b0"}.fa-briefcase:before{content:"\f0b1"}.fa-arrows-alt:before{content:"\f0b2"}.fa-group:before,.fa-users:before{content:"\f0c0"}.fa-chain:before,.fa-link:before{content:"\f0c1"}.fa-cloud:before{content:"\f0c2"}.fa-flask:before{content:"\f0c3"}.fa-cut:before,.fa-scissors:before{content:"\f0c4"}.fa-copy:before,.fa-files-o:before{content:"\f0c5"}.fa-paperclip:before{content:"\f0c6"}.fa-save:before,.fa-floppy-o:before{content:"\f0c7"}.fa-square:before{content:"\f0c8"}.fa-navicon:before,.fa-reorder:before,.fa-bars:before{content:"\f0c9"}.fa-list-ul:before{content:"\f0ca"}.fa-list-ol:before{content:"\f0cb"}.fa-strikethrough:before{content:"\f0cc"}.fa-underline:before{content:"\f0cd"}.fa-table:before{content:"\f0ce"}.fa-magic:before{content:"\f0d0"}.fa-truck:before{content:"\f0d1"}.fa-pinterest:before{content:"\f0d2"}.fa-pinterest-square:before{content:"\f0d3"}.fa-google-plus-square:before{content:"\f0d4"}.fa-google-plus:before{content:"\f0d5"}.fa-money:before{content:"\f0d6"}.fa-caret-down:before{content:"\f0d7"}.fa-caret-up:before{content:"\f0d8"}.fa-caret-left:before{content:"\f0d9"}.fa-caret-right:before{content:"\f0da"}.fa-columns:before{content:"\f0db"}.fa-unsorted:before,.fa-sort:before{content:"\f0dc"}.fa-sort-down:before,.fa-sort-desc:before{content:"\f0dd"}.fa-sort-up:before,.fa-sort-asc:before{content:"\f0de"}.fa-envelope:before{content:"\f0e0"}.fa-linkedin:before{content:"\f0e1"}.fa-rotate-left:before,.fa-undo:before{content:"\f0e2"}.fa-legal:before,.fa-gavel:before{content:"\f0e3"}.fa-dashboard:before,.fa-tachometer:before{content:"\f0e4"}.fa-comment-o:before{content:"\f0e5"}.fa-comments-o:before{content:"\f0e6"}.fa-flash:before,.fa-bolt:before{content:"\f0e7"}.fa-sitemap:before{content:"\f0e8"}.fa-umbrella:before{content:"\f0e9"}.fa-paste:before,.fa-clipboard:before{content:"\f0ea"}.fa-lightbulb-o:before{content:"\f0eb"}.fa-exchange:before{content:"\f0ec"}.fa-cloud-download:before{content:"\f0ed"}.fa-cloud-upload:before{content:"\f0ee"}.fa-user-md:before{content:"\f0f0"}.fa-stethoscope:before{content:"\f0f1"}.fa-suitcase:before{content:"\f0f2"}.fa-bell-o:before{content:"\f0a2"}.fa-coffee:before{content:"\f0f4"}.fa-cutlery:before{content:"\f0f5"}.fa-file-text-o:before{content:"\f0f6"}.fa-building-o:before{content:"\f0f7"}.fa-hospital-o:before{content:"\f0f8"}.fa-ambulance:before{content:"\f0f9"}.fa-medkit:before{content:"\f0fa"}.fa-fighter-jet:before{content:"\f0fb"}.fa-beer:before{content:"\f0fc"}.fa-h-square:before{content:"\f0fd"}.fa-plus-square:before{content:"\f0fe"}.fa-angle-double-left:before{content:"\f100"}.fa-angle-double-right:before{content:"\f101"}.fa-angle-double-up:before{content:"\f102"}.fa-angle-double-down:before{content:"\f103"}.fa-angle-left:before{content:"\f104"}.fa-angle-right:before{content:"\f105"}.fa-angle-up:before{content:"\f106"}.fa-angle-down:before{content:"\f107"}.fa-desktop:before{content:"\f108"}.fa-laptop:before{content:"\f109"}.fa-tablet:before{content:"\f10a"}.fa-mobile-phone:before,.fa-mobile:before{content:"\f10b"}.fa-circle-o:before{content:"\f10c"}.fa-quote-left:before{content:"\f10d"}.fa-quote-right:before{content:"\f10e"}.fa-spinner:before{content:"\f110"}.fa-circle:before{content:"\f111"}.fa-mail-reply:before,.fa-reply:before{content:"\f112"}.fa-github-alt:before{content:"\f113"}.fa-folder-o:before{content:"\f114"}.fa-folder-open-o:before{content:"\f115"}.fa-smile-o:before{content:"\f118"}.fa-frown-o:before{content:"\f119"}.fa-meh-o:before{content:"\f11a"}.fa-gamepad:before{content:"\f11b"}.fa-keyboard-o:before{content:"\f11c"}.fa-flag-o:before{content:"\f11d"}.fa-flag-checkered:before{content:"\f11e"}.fa-terminal:before{content:"\f120"}.fa-code:before{content:"\f121"}.fa-mail-reply-all:before,.fa-reply-all:before{content:"\f122"}.fa-star-half-empty:before,.fa-star-half-full:before,.fa-star-half-o:before{content:"\f123"}.fa-location-arrow:before{content:"\f124"}.fa-crop:before{content:"\f125"}.fa-code-fork:before{content:"\f126"}.fa-unlink:before,.fa-chain-broken:before{content:"\f127"}.fa-question:before{content:"\f128"}.fa-info:before{content:"\f129"}.fa-exclamation:before{content:"\f12a"}.fa-superscript:before{content:"\f12b"}.fa-subscript:before{content:"\f12c"}.fa-eraser:before{content:"\f12d"}.fa-puzzle-piece:before{content:"\f12e"}.fa-microphone:before{content:"\f130"}.fa-microphone-slash:before{content:"\f131"}.fa-shield:before{content:"\f132"}.fa-calendar-o:before{content:"\f133"}.fa-fire-extinguisher:before{content:"\f134"}.fa-rocket:before{content:"\f135"}.fa-maxcdn:before{content:"\f136"}.fa-chevron-circle-left:before{content:"\f137"}.fa-chevron-circle-right:before{content:"\f138"}.fa-chevron-circle-up:before{content:"\f139"}.fa-chevron-circle-down:before{content:"\f13a"}.fa-html5:before{content:"\f13b"}.fa-css3:before{content:"\f13c"}.fa-anchor:before{content:"\f13d"}.fa-unlock-alt:before{content:"\f13e"}.fa-bullseye:before{content:"\f140"}.fa-ellipsis-h:before{content:"\f141"}.fa-ellipsis-v:before{content:"\f142"}.fa-rss-square:before{content:"\f143"}.fa-play-circle:before{content:"\f144"}.fa-ticket:before{content:"\f145"}.fa-minus-square:before{content:"\f146"}.fa-minus-square-o:before{content:"\f147"}.fa-level-up:before{content:"\f148"}.fa-level-down:before{content:"\f149"}.fa-check-square:before{content:"\f14a"}.fa-pencil-square:before{content:"\f14b"}.fa-external-link-square:before{content:"\f14c"}.fa-share-square:before{content:"\f14d"}.fa-compass:before{content:"\f14e"}.fa-toggle-down:before,.fa-caret-square-o-down:before{content:"\f150"}.fa-toggle-up:before,.fa-caret-square-o-up:before{content:"\f151"}.fa-toggle-right:before,.fa-caret-square-o-right:before{content:"\f152"}.fa-euro:before,.fa-eur:before{content:"\f153"}.fa-gbp:before{content:"\f154"}.fa-dollar:before,.fa-usd:before{content:"\f155"}.fa-rupee:before,.fa-inr:before{content:"\f156"}.fa-cny:before,.fa-rmb:before,.fa-yen:before,.fa-jpy:before{content:"\f157"}.fa-ruble:before,.fa-rouble:before,.fa-rub:before{content:"\f158"}.fa-won:before,.fa-krw:before{content:"\f159"}.fa-bitcoin:before,.fa-btc:before{content:"\f15a"}.fa-file:before{content:"\f15b"}.fa-file-text:before{content:"\f15c"}.fa-sort-alpha-asc:before{content:"\f15d"}.fa-sort-alpha-desc:before{content:"\f15e"}.fa-sort-amount-asc:before{content:"\f160"}.fa-sort-amount-desc:before{content:"\f161"}.fa-sort-numeric-asc:before{content:"\f162"}.fa-sort-numeric-desc:before{content:"\f163"}.fa-thumbs-up:before{content:"\f164"}.fa-thumbs-down:before{content:"\f165"}.fa-youtube-square:before{content:"\f166"}.fa-youtube:before{content:"\f167"}.fa-xing:before{content:"\f168"}.fa-xing-square:before{content:"\f169"}.fa-youtube-play:before{content:"\f16a"}.fa-dropbox:before{content:"\f16b"}.fa-stack-overflow:before{content:"\f16c"}.fa-instagram:before{content:"\f16d"}.fa-flickr:before{content:"\f16e"}.fa-adn:before{content:"\f170"}.fa-bitbucket:before{content:"\f171"}.fa-bitbucket-square:before{content:"\f172"}.fa-tumblr:before{content:"\f173"}.fa-tumblr-square:before{content:"\f174"}.fa-long-arrow-down:before{content:"\f175"}.fa-long-arrow-up:before{content:"\f176"}.fa-long-arrow-left:before{content:"\f177"}.fa-long-arrow-right:before{content:"\f178"}.fa-apple:before{content:"\f179"}.fa-windows:before{content:"\f17a"}.fa-android:before{content:"\f17b"}.fa-linux:before{content:"\f17c"}.fa-dribbble:before{content:"\f17d"}.fa-skype:before{content:"\f17e"}.fa-foursquare:before{content:"\f180"}.fa-trello:before{content:"\f181"}.fa-female:before{content:"\f182"}.fa-male:before{content:"\f183"}.fa-gittip:before,.fa-gratipay:before{content:"\f184"}.fa-sun-o:before{content:"\f185"}.fa-moon-o:before{content:"\f186"}.fa-archive:before{content:"\f187"}.fa-bug:before{content:"\f188"}.fa-vk:before{content:"\f189"}.fa-weibo:before{content:"\f18a"}.fa-renren:before{content:"\f18b"}.fa-pagelines:before{content:"\f18c"}.fa-stack-exchange:before{content:"\f18d"}.fa-arrow-circle-o-right:before{content:"\f18e"}.fa-arrow-circle-o-left:before{content:"\f190"}.fa-toggle-left:before,.fa-caret-square-o-left:before{content:"\f191"}.fa-dot-circle-o:before{content:"\f192"}.fa-wheelchair:before{content:"\f193"}.fa-vimeo-square:before{content:"\f194"}.fa-turkish-lira:before,.fa-try:before{content:"\f195"}.fa-plus-square-o:before{content:"\f196"}.fa-space-shuttle:before{content:"\f197"}.fa-slack:before{content:"\f198"}.fa-envelope-square:before{content:"\f199"}.fa-wordpress:before{content:"\f19a"}.fa-openid:before{content:"\f19b"}.fa-institution:before,.fa-bank:before,.fa-university:before{content:"\f19c"}.fa-mortar-board:before,.fa-graduation-cap:before{content:"\f19d"}.fa-yahoo:before{content:"\f19e"}.fa-google:before{content:"\f1a0"}.fa-reddit:before{content:"\f1a1"}.fa-reddit-square:before{content:"\f1a2"}.fa-stumbleupon-circle:before{content:"\f1a3"}.fa-stumbleupon:before{content:"\f1a4"}.fa-delicious:before{content:"\f1a5"}.fa-digg:before{content:"\f1a6"}.fa-pied-piper:before{content:"\f1a7"}.fa-pied-piper-alt:before{content:"\f1a8"}.fa-drupal:before{content:"\f1a9"}.fa-joomla:before{content:"\f1aa"}.fa-language:before{content:"\f1ab"}.fa-fax:before{content:"\f1ac"}.fa-building:before{content:"\f1ad"}.fa-child:before{content:"\f1ae"}.fa-paw:before{content:"\f1b0"}.fa-spoon:before{content:"\f1b1"}.fa-cube:before{content:"\f1b2"}.fa-cubes:before{content:"\f1b3"}.fa-behance:before{content:"\f1b4"}.fa-behance-square:before{content:"\f1b5"}.fa-steam:before{content:"\f1b6"}.fa-steam-square:before{content:"\f1b7"}.fa-recycle:before{content:"\f1b8"}.fa-automobile:before,.fa-car:before{content:"\f1b9"}.fa-cab:before,.fa-taxi:before{content:"\f1ba"}.fa-tree:before{content:"\f1bb"}.fa-spotify:before{content:"\f1bc"}.fa-deviantart:before{content:"\f1bd"}.fa-soundcloud:before{content:"\f1be"}.fa-database:before{content:"\f1c0"}.fa-file-pdf-o:before{content:"\f1c1"}.fa-file-word-o:before{content:"\f1c2"}.fa-file-excel-o:before{content:"\f1c3"}.fa-file-powerpoint-o:before{content:"\f1c4"}.fa-file-photo-o:before,.fa-file-picture-o:before,.fa-file-image-o:before{content:"\f1c5"}.fa-file-zip-o:before,.fa-file-archive-o:before{content:"\f1c6"}.fa-file-sound-o:before,.fa-file-audio-o:before{content:"\f1c7"}.fa-file-movie-o:before,.fa-file-video-o:before{content:"\f1c8"}.fa-file-code-o:before{content:"\f1c9"}.fa-vine:before{content:"\f1ca"}.fa-codepen:before{content:"\f1cb"}.fa-jsfiddle:before{content:"\f1cc"}.fa-life-bouy:before,.fa-life-buoy:before,.fa-life-saver:before,.fa-support:before,.fa-life-ring:before{content:"\f1cd"}.fa-circle-o-notch:before{content:"\f1ce"}.fa-ra:before,.fa-rebel:before{content:"\f1d0"}.fa-ge:before,.fa-empire:before{content:"\f1d1"}.fa-git-square:before{content:"\f1d2"}.fa-git:before{content:"\f1d3"}.fa-y-combinator-square:before,.fa-yc-square:before,.fa-hacker-news:before{content:"\f1d4"}.fa-tencent-weibo:before{content:"\f1d5"}.fa-qq:before{content:"\f1d6"}.fa-wechat:before,.fa-weixin:before{content:"\f1d7"}.fa-send:before,.fa-paper-plane:before{content:"\f1d8"}.fa-send-o:before,.fa-paper-plane-o:before{content:"\f1d9"}.fa-history:before{content:"\f1da"}.fa-circle-thin:before{content:"\f1db"}.fa-header:before{content:"\f1dc"}.fa-paragraph:before{content:"\f1dd"}.fa-sliders:before{content:"\f1de"}.fa-share-alt:before{content:"\f1e0"}.fa-share-alt-square:before{content:"\f1e1"}.fa-bomb:before{content:"\f1e2"}.fa-soccer-ball-o:before,.fa-futbol-o:before{content:"\f1e3"}.fa-tty:before{content:"\f1e4"}.fa-binoculars:before{content:"\f1e5"}.fa-plug:before{content:"\f1e6"}.fa-slideshare:before{content:"\f1e7"}.fa-twitch:before{content:"\f1e8"}.fa-yelp:before{content:"\f1e9"}.fa-newspaper-o:before{content:"\f1ea"}.fa-wifi:before{content:"\f1eb"}.fa-calculator:before{content:"\f1ec"}.fa-paypal:before{content:"\f1ed"}.fa-google-wallet:before{content:"\f1ee"}.fa-cc-visa:before{content:"\f1f0"}.fa-cc-mastercard:before{content:"\f1f1"}.fa-cc-discover:before{content:"\f1f2"}.fa-cc-amex:before{content:"\f1f3"}.fa-cc-paypal:before{content:"\f1f4"}.fa-cc-stripe:before{content:"\f1f5"}.fa-bell-slash:before{content:"\f1f6"}.fa-bell-slash-o:before{content:"\f1f7"}.fa-trash:before{content:"\f1f8"}.fa-copyright:before{content:"\f1f9"}.fa-at:before{content:"\f1fa"}.fa-eyedropper:before{content:"\f1fb"}.fa-paint-brush:before{content:"\f1fc"}.fa-birthday-cake:before{content:"\f1fd"}.fa-area-chart:before{content:"\f1fe"}.fa-pie-chart:before{content:"\f200"}.fa-line-chart:before{content:"\f201"}.fa-lastfm:before{content:"\f202"}.fa-lastfm-square:before{content:"\f203"}.fa-toggle-off:before{content:"\f204"}.fa-toggle-on:before{content:"\f205"}.fa-bicycle:before{content:"\f206"}.fa-bus:before{content:"\f207"}.fa-ioxhost:before{content:"\f208"}.fa-angellist:before{content:"\f209"}.fa-cc:before{content:"\f20a"}.fa-shekel:before,.fa-sheqel:before,.fa-ils:before{content:"\f20b"}.fa-meanpath:before{content:"\f20c"}.fa-buysellads:before{content:"\f20d"}.fa-connectdevelop:before{content:"\f20e"}.fa-dashcube:before{content:"\f210"}.fa-forumbee:before{content:"\f211"}.fa-leanpub:before{content:"\f212"}.fa-sellsy:before{content:"\f213"}.fa-shirtsinbulk:before{content:"\f214"}.fa-simplybuilt:before{content:"\f215"}.fa-skyatlas:before{content:"\f216"}.fa-cart-plus:before{content:"\f217"}.fa-cart-arrow-down:before{content:"\f218"}.fa-diamond:before{content:"\f219"}.fa-ship:before{content:"\f21a"}.fa-user-secret:before{content:"\f21b"}.fa-motorcycle:before{content:"\f21c"}.fa-street-view:before{content:"\f21d"}.fa-heartbeat:before{content:"\f21e"}.fa-venus:before{content:"\f221"}.fa-mars:before{content:"\f222"}.fa-mercury:before{content:"\f223"}.fa-intersex:before,.fa-transgender:before{content:"\f224"}.fa-transgender-alt:before{content:"\f225"}.fa-venus-double:before{content:"\f226"}.fa-mars-double:before{content:"\f227"}.fa-venus-mars:before{content:"\f228"}.fa-mars-stroke:before{content:"\f229"}.fa-mars-stroke-v:before{content:"\f22a"}.fa-mars-stroke-h:before{content:"\f22b"}.fa-neuter:before{content:"\f22c"}.fa-genderless:before{content:"\f22d"}.fa-facebook-official:before{content:"\f230"}.fa-pinterest-p:before{content:"\f231"}.fa-whatsapp:before{content:"\f232"}.fa-server:before{content:"\f233"}.fa-user-plus:before{content:"\f234"}.fa-user-times:before{content:"\f235"}.fa-hotel:before,.fa-bed:before{content:"\f236"}.fa-viacoin:before{content:"\f237"}.fa-train:before{content:"\f238"}.fa-subway:before{content:"\f239"}.fa-medium:before{content:"\f23a"}.fa-yc:before,.fa-y-combinator:before{content:"\f23b"}.fa-optin-monster:before{content:"\f23c"}.fa-opencart:before{content:"\f23d"}.fa-expeditedssl:before{content:"\f23e"}.fa-battery-4:before,.fa-battery-full:before{content:"\f240"}.fa-battery-3:before,.fa-battery-three-quarters:before{content:"\f241"}.fa-battery-2:before,.fa-battery-half:before{content:"\f242"}.fa-battery-1:before,.fa-battery-quarter:before{content:"\f243"}.fa-battery-0:before,.fa-battery-empty:before{content:"\f244"}.fa-mouse-pointer:before{content:"\f245"}.fa-i-cursor:before{content:"\f246"}.fa-object-group:before{content:"\f247"}.fa-object-ungroup:before{content:"\f248"}.fa-sticky-note:before{content:"\f249"}.fa-sticky-note-o:before{content:"\f24a"}.fa-cc-jcb:before{content:"\f24b"}.fa-cc-diners-club:before{content:"\f24c"}.fa-clone:before{content:"\f24d"}.fa-balance-scale:before{content:"\f24e"}.fa-hourglass-o:before{content:"\f250"}.fa-hourglass-1:before,.fa-hourglass-start:before{content:"\f251"}.fa-hourglass-2:before,.fa-hourglass-half:before{content:"\f252"}.fa-hourglass-3:before,.fa-hourglass-end:before{content:"\f253"}.fa-hourglass:before{content:"\f254"}.fa-hand-grab-o:before,.fa-hand-rock-o:before{content:"\f255"}.fa-hand-stop-o:before,.fa-hand-paper-o:before{content:"\f256"}.fa-hand-scissors-o:before{content:"\f257"}.fa-hand-lizard-o:before{content:"\f258"}.fa-hand-spock-o:before{content:"\f259"}.fa-hand-pointer-o:before{content:"\f25a"}.fa-hand-peace-o:before{content:"\f25b"}.fa-trademark:before{content:"\f25c"}.fa-registered:before{content:"\f25d"}.fa-creative-commons:before{content:"\f25e"}.fa-gg:before{content:"\f260"}.fa-gg-circle:before{content:"\f261"}.fa-tripadvisor:before{content:"\f262"}.fa-odnoklassniki:before{content:"\f263"}.fa-odnoklassniki-square:before{content:"\f264"}.fa-get-pocket:before{content:"\f265"}.fa-wikipedia-w:before{content:"\f266"}.fa-safari:before{content:"\f267"}.fa-chrome:before{content:"\f268"}.fa-firefox:before{content:"\f269"}.fa-opera:before{content:"\f26a"}.fa-internet-explorer:before{content:"\f26b"}.fa-tv:before,.fa-television:before{content:"\f26c"}.fa-contao:before{content:"\f26d"}.fa-500px:before{content:"\f26e"}.fa-amazon:before{content:"\f270"}.fa-calendar-plus-o:before{content:"\f271"}.fa-calendar-minus-o:before{content:"\f272"}.fa-calendar-times-o:before{content:"\f273"}.fa-calendar-check-o:before{content:"\f274"}.fa-industry:before{content:"\f275"}.fa-map-pin:before{content:"\f276"}.fa-map-signs:before{content:"\f277"}.fa-map-o:before{content:"\f278"}.fa-map:before{content:"\f279"}.fa-commenting:before{content:"\f27a"}.fa-commenting-o:before{content:"\f27b"}.fa-houzz:before{content:"\f27c"}.fa-vimeo:before{content:"\f27d"}.fa-black-tie:before{content:"\f27e"}.fa-fonticons:before{content:"\f280"}.fa-reddit-alien:before{content:"\f281"}.fa-edge:before{content:"\f282"}.fa-credit-card-alt:before{content:"\f283"}.fa-codiepie:before{content:"\f284"}.fa-modx:before{content:"\f285"}.fa-fort-awesome:before{content:"\f286"}.fa-usb:before{content:"\f287"}.fa-product-hunt:before{content:"\f288"}.fa-mixcloud:before{content:"\f289"}.fa-scribd:before{content:"\f28a"}.fa-pause-circle:before{content:"\f28b"}.fa-pause-circle-o:before{content:"\f28c"}.fa-stop-circle:before{content:"\f28d"}.fa-stop-circle-o:before{content:"\f28e"}.fa-shopping-bag:before{content:"\f290"}.fa-shopping-basket:before{content:"\f291"}.fa-hashtag:before{content:"\f292"}.fa-bluetooth:before{content:"\f293"}.fa-bluetooth-b:before{content:"\f294"}.fa-percent:before{content:"\f295"} @charset "UTF-8"; /*! * animate.css -http://daneden.me/animate * Version - 3.5.1 * Licensed under the MIT license - http://opensource.org/licenses/MIT * * Copyright (c) 2016 Daniel Eden */ .animated{-webkit-animation-duration:1s;animation-duration:1s;-webkit-animation-fill-mode:both;animation-fill-mode:both}.animated.infinite{-webkit-animation-iteration-count:infinite;animation-iteration-count:infinite}.animated.hinge{-webkit-animation-duration:2s;animation-duration:2s}.animated.bounceIn,.animated.bounceOut,.animated.flipOutX,.animated.flipOutY{-webkit-animation-duration:.75s;animation-duration:.75s}@-webkit-keyframes bounce{0%,20%,53%,80%,to{-webkit-animation-timing-function:cubic-bezier(.215,.61,.355,1);animation-timing-function:cubic-bezier(.215,.61,.355,1);-webkit-transform:translateZ(0);transform:translateZ(0)}40%,43%{-webkit-transform:translate3d(0,-30px,0);transform:translate3d(0,-30px,0)}40%,43%,70%{-webkit-animation-timing-function:cubic-bezier(.755,.05,.855,.06);animation-timing-function:cubic-bezier(.755,.05,.855,.06)}70%{-webkit-transform:translate3d(0,-15px,0);transform:translate3d(0,-15px,0)}90%{-webkit-transform:translate3d(0,-4px,0);transform:translate3d(0,-4px,0)}}@keyframes bounce{0%,20%,53%,80%,to{-webkit-animation-timing-function:cubic-bezier(.215,.61,.355,1);animation-timing-function:cubic-bezier(.215,.61,.355,1);-webkit-transform:translateZ(0);transform:translateZ(0)}40%,43%{-webkit-transform:translate3d(0,-30px,0);transform:translate3d(0,-30px,0)}40%,43%,70%{-webkit-animation-timing-function:cubic-bezier(.755,.05,.855,.06);animation-timing-function:cubic-bezier(.755,.05,.855,.06)}70%{-webkit-transform:translate3d(0,-15px,0);transform:translate3d(0,-15px,0)}90%{-webkit-transform:translate3d(0,-4px,0);transform:translate3d(0,-4px,0)}}.bounce{-webkit-animation-name:bounce;animation-name:bounce;-webkit-transform-origin:center bottom;transform-origin:center bottom}@-webkit-keyframes flash{0%,50%,to{opacity:1}25%,75%{opacity:0}}@keyframes flash{0%,50%,to{opacity:1}25%,75%{opacity:0}}.flash{-webkit-animation-name:flash;animation-name:flash}@-webkit-keyframes pulse{0%{-webkit-transform:scaleX(1);transform:scaleX(1)}50%{-webkit-transform:scale3d(1.05,1.05,1.05);transform:scale3d(1.05,1.05,1.05)}to{-webkit-transform:scaleX(1);transform:scaleX(1)}}@keyframes pulse{0%{-webkit-transform:scaleX(1);transform:scaleX(1)}50%{-webkit-transform:scale3d(1.05,1.05,1.05);transform:scale3d(1.05,1.05,1.05)}to{-webkit-transform:scaleX(1);transform:scaleX(1)}}.pulse{-webkit-animation-name:pulse;animation-name:pulse}@-webkit-keyframes rubberBand{0%{-webkit-transform:scaleX(1);transform:scaleX(1)}30%{-webkit-transform:scale3d(1.25,.75,1);transform:scale3d(1.25,.75,1)}40%{-webkit-transform:scale3d(.75,1.25,1);transform:scale3d(.75,1.25,1)}50%{-webkit-transform:scale3d(1.15,.85,1);transform:scale3d(1.15,.85,1)}65%{-webkit-transform:scale3d(.95,1.05,1);transform:scale3d(.95,1.05,1)}75%{-webkit-transform:scale3d(1.05,.95,1);transform:scale3d(1.05,.95,1)}to{-webkit-transform:scaleX(1);transform:scaleX(1)}}@keyframes rubberBand{0%{-webkit-transform:scaleX(1);transform:scaleX(1)}30%{-webkit-transform:scale3d(1.25,.75,1);transform:scale3d(1.25,.75,1)}40%{-webkit-transform:scale3d(.75,1.25,1);transform:scale3d(.75,1.25,1)}50%{-webkit-transform:scale3d(1.15,.85,1);transform:scale3d(1.15,.85,1)}65%{-webkit-transform:scale3d(.95,1.05,1);transform:scale3d(.95,1.05,1)}75%{-webkit-transform:scale3d(1.05,.95,1);transform:scale3d(1.05,.95,1)}to{-webkit-transform:scaleX(1);transform:scaleX(1)}}.rubberBand{-webkit-animation-name:rubberBand;animation-name:rubberBand}@-webkit-keyframes shake{0%,to{-webkit-transform:translateZ(0);transform:translateZ(0)}10%,30%,50%,70%,90%{-webkit-transform:translate3d(-10px,0,0);transform:translate3d(-10px,0,0)}20%,40%,60%,80%{-webkit-transform:translate3d(10px,0,0);transform:translate3d(10px,0,0)}}@keyframes shake{0%,to{-webkit-transform:translateZ(0);transform:translateZ(0)}10%,30%,50%,70%,90%{-webkit-transform:translate3d(-10px,0,0);transform:translate3d(-10px,0,0)}20%,40%,60%,80%{-webkit-transform:translate3d(10px,0,0);transform:translate3d(10px,0,0)}}.shake{-webkit-animation-name:shake;animation-name:shake}@-webkit-keyframes headShake{0%{-webkit-transform:translateX(0);transform:translateX(0)}6.5%{-webkit-transform:translateX(-6px) rotateY(-9deg);transform:translateX(-6px) rotateY(-9deg)}18.5%{-webkit-transform:translateX(5px) rotateY(7deg);transform:translateX(5px) rotateY(7deg)}31.5%{-webkit-transform:translateX(-3px) rotateY(-5deg);transform:translateX(-3px) rotateY(-5deg)}43.5%{-webkit-transform:translateX(2px) rotateY(3deg);transform:translateX(2px) rotateY(3deg)}50%{-webkit-transform:translateX(0);transform:translateX(0)}}@keyframes headShake{0%{-webkit-transform:translateX(0);transform:translateX(0)}6.5%{-webkit-transform:translateX(-6px) rotateY(-9deg);transform:translateX(-6px) rotateY(-9deg)}18.5%{-webkit-transform:translateX(5px) rotateY(7deg);transform:translateX(5px) rotateY(7deg)}31.5%{-webkit-transform:translateX(-3px) rotateY(-5deg);transform:translateX(-3px) rotateY(-5deg)}43.5%{-webkit-transform:translateX(2px) rotateY(3deg);transform:translateX(2px) rotateY(3deg)}50%{-webkit-transform:translateX(0);transform:translateX(0)}}.headShake{-webkit-animation-timing-function:ease-in-out;animation-timing-function:ease-in-out;-webkit-animation-name:headShake;animation-name:headShake}@-webkit-keyframes swing{20%{-webkit-transform:rotate(15deg);transform:rotate(15deg)}40%{-webkit-transform:rotate(-10deg);transform:rotate(-10deg)}60%{-webkit-transform:rotate(5deg);transform:rotate(5deg)}80%{-webkit-transform:rotate(-5deg);transform:rotate(-5deg)}to{-webkit-transform:rotate(0deg);transform:rotate(0deg)}}@keyframes swing{20%{-webkit-transform:rotate(15deg);transform:rotate(15deg)}40%{-webkit-transform:rotate(-10deg);transform:rotate(-10deg)}60%{-webkit-transform:rotate(5deg);transform:rotate(5deg)}80%{-webkit-transform:rotate(-5deg);transform:rotate(-5deg)}to{-webkit-transform:rotate(0deg);transform:rotate(0deg)}}.swing{-webkit-transform-origin:top center;transform-origin:top center;-webkit-animation-name:swing;animation-name:swing}@-webkit-keyframes tada{0%{-webkit-transform:scaleX(1);transform:scaleX(1)}10%,20%{-webkit-transform:scale3d(.9,.9,.9) rotate(-3deg);transform:scale3d(.9,.9,.9) rotate(-3deg)}30%,50%,70%,90%{-webkit-transform:scale3d(1.1,1.1,1.1) rotate(3deg);transform:scale3d(1.1,1.1,1.1) rotate(3deg)}40%,60%,80%{-webkit-transform:scale3d(1.1,1.1,1.1) rotate(-3deg);transform:scale3d(1.1,1.1,1.1) rotate(-3deg)}to{-webkit-transform:scaleX(1);transform:scaleX(1)}}@keyframes tada{0%{-webkit-transform:scaleX(1);transform:scaleX(1)}10%,20%{-webkit-transform:scale3d(.9,.9,.9) rotate(-3deg);transform:scale3d(.9,.9,.9) rotate(-3deg)}30%,50%,70%,90%{-webkit-transform:scale3d(1.1,1.1,1.1) rotate(3deg);transform:scale3d(1.1,1.1,1.1) rotate(3deg)}40%,60%,80%{-webkit-transform:scale3d(1.1,1.1,1.1) rotate(-3deg);transform:scale3d(1.1,1.1,1.1) rotate(-3deg)}to{-webkit-transform:scaleX(1);transform:scaleX(1)}}.tada{-webkit-animation-name:tada;animation-name:tada}@-webkit-keyframes wobble{0%{-webkit-transform:none;transform:none}15%{-webkit-transform:translate3d(-25%,0,0) rotate(-5deg);transform:translate3d(-25%,0,0) rotate(-5deg)}30%{-webkit-transform:translate3d(20%,0,0) rotate(3deg);transform:translate3d(20%,0,0) rotate(3deg)}45%{-webkit-transform:translate3d(-15%,0,0) rotate(-3deg);transform:translate3d(-15%,0,0) rotate(-3deg)}60%{-webkit-transform:translate3d(10%,0,0) rotate(2deg);transform:translate3d(10%,0,0) rotate(2deg)}75%{-webkit-transform:translate3d(-5%,0,0) rotate(-1deg);transform:translate3d(-5%,0,0) rotate(-1deg)}to{-webkit-transform:none;transform:none}}@keyframes wobble{0%{-webkit-transform:none;transform:none}15%{-webkit-transform:translate3d(-25%,0,0) rotate(-5deg);transform:translate3d(-25%,0,0) rotate(-5deg)}30%{-webkit-transform:translate3d(20%,0,0) rotate(3deg);transform:translate3d(20%,0,0) rotate(3deg)}45%{-webkit-transform:translate3d(-15%,0,0) rotate(-3deg);transform:translate3d(-15%,0,0) rotate(-3deg)}60%{-webkit-transform:translate3d(10%,0,0) rotate(2deg);transform:translate3d(10%,0,0) rotate(2deg)}75%{-webkit-transform:translate3d(-5%,0,0) rotate(-1deg);transform:translate3d(-5%,0,0) rotate(-1deg)}to{-webkit-transform:none;transform:none}}.wobble{-webkit-animation-name:wobble;animation-name:wobble}@-webkit-keyframes jello{0%,11.1%,to{-webkit-transform:none;transform:none}22.2%{-webkit-transform:skewX(-12.5deg) skewY(-12.5deg);transform:skewX(-12.5deg) skewY(-12.5deg)}33.3%{-webkit-transform:skewX(6.25deg) skewY(6.25deg);transform:skewX(6.25deg) skewY(6.25deg)}44.4%{-webkit-transform:skewX(-3.125deg) skewY(-3.125deg);transform:skewX(-3.125deg) skewY(-3.125deg)}55.5%{-webkit-transform:skewX(1.5625deg) skewY(1.5625deg);transform:skewX(1.5625deg) skewY(1.5625deg)}66.6%{-webkit-transform:skewX(-.78125deg) skewY(-.78125deg);transform:skewX(-.78125deg) skewY(-.78125deg)}77.7%{-webkit-transform:skewX(.390625deg) skewY(.390625deg);transform:skewX(.390625deg) skewY(.390625deg)}88.8%{-webkit-transform:skewX(-.1953125deg) skewY(-.1953125deg);transform:skewX(-.1953125deg) skewY(-.1953125deg)}}@keyframes jello{0%,11.1%,to{-webkit-transform:none;transform:none}22.2%{-webkit-transform:skewX(-12.5deg) skewY(-12.5deg);transform:skewX(-12.5deg) skewY(-12.5deg)}33.3%{-webkit-transform:skewX(6.25deg) skewY(6.25deg);transform:skewX(6.25deg) skewY(6.25deg)}44.4%{-webkit-transform:skewX(-3.125deg) skewY(-3.125deg);transform:skewX(-3.125deg) skewY(-3.125deg)}55.5%{-webkit-transform:skewX(1.5625deg) skewY(1.5625deg);transform:skewX(1.5625deg) skewY(1.5625deg)}66.6%{-webkit-transform:skewX(-.78125deg) skewY(-.78125deg);transform:skewX(-.78125deg) skewY(-.78125deg)}77.7%{-webkit-transform:skewX(.390625deg) skewY(.390625deg);transform:skewX(.390625deg) skewY(.390625deg)}88.8%{-webkit-transform:skewX(-.1953125deg) skewY(-.1953125deg);transform:skewX(-.1953125deg) skewY(-.1953125deg)}}.jello{-webkit-animation-name:jello;animation-name:jello;-webkit-transform-origin:center;transform-origin:center}@-webkit-keyframes bounceIn{0%,20%,40%,60%,80%,to{-webkit-animation-timing-function:cubic-bezier(.215,.61,.355,1);animation-timing-function:cubic-bezier(.215,.61,.355,1)}0%{opacity:0;-webkit-transform:scale3d(.3,.3,.3);transform:scale3d(.3,.3,.3)}20%{-webkit-transform:scale3d(1.1,1.1,1.1);transform:scale3d(1.1,1.1,1.1)}40%{-webkit-transform:scale3d(.9,.9,.9);transform:scale3d(.9,.9,.9)}60%{opacity:1;-webkit-transform:scale3d(1.03,1.03,1.03);transform:scale3d(1.03,1.03,1.03)}80%{-webkit-transform:scale3d(.97,.97,.97);transform:scale3d(.97,.97,.97)}to{opacity:1;-webkit-transform:scaleX(1);transform:scaleX(1)}}@keyframes bounceIn{0%,20%,40%,60%,80%,to{-webkit-animation-timing-function:cubic-bezier(.215,.61,.355,1);animation-timing-function:cubic-bezier(.215,.61,.355,1)}0%{opacity:0;-webkit-transform:scale3d(.3,.3,.3);transform:scale3d(.3,.3,.3)}20%{-webkit-transform:scale3d(1.1,1.1,1.1);transform:scale3d(1.1,1.1,1.1)}40%{-webkit-transform:scale3d(.9,.9,.9);transform:scale3d(.9,.9,.9)}60%{opacity:1;-webkit-transform:scale3d(1.03,1.03,1.03);transform:scale3d(1.03,1.03,1.03)}80%{-webkit-transform:scale3d(.97,.97,.97);transform:scale3d(.97,.97,.97)}to{opacity:1;-webkit-transform:scaleX(1);transform:scaleX(1)}}.bounceIn{-webkit-animation-name:bounceIn;animation-name:bounceIn}@-webkit-keyframes bounceInDown{0%,60%,75%,90%,to{-webkit-animation-timing-function:cubic-bezier(.215,.61,.355,1);animation-timing-function:cubic-bezier(.215,.61,.355,1)}0%{opacity:0;-webkit-transform:translate3d(0,-3000px,0);transform:translate3d(0,-3000px,0)}60%{opacity:1;-webkit-transform:translate3d(0,25px,0);transform:translate3d(0,25px,0)}75%{-webkit-transform:translate3d(0,-10px,0);transform:translate3d(0,-10px,0)}90%{-webkit-transform:translate3d(0,5px,0);transform:translate3d(0,5px,0)}to{-webkit-transform:none;transform:none}}@keyframes bounceInDown{0%,60%,75%,90%,to{-webkit-animation-timing-function:cubic-bezier(.215,.61,.355,1);animation-timing-function:cubic-bezier(.215,.61,.355,1)}0%{opacity:0;-webkit-transform:translate3d(0,-3000px,0);transform:translate3d(0,-3000px,0)}60%{opacity:1;-webkit-transform:translate3d(0,25px,0);transform:translate3d(0,25px,0)}75%{-webkit-transform:translate3d(0,-10px,0);transform:translate3d(0,-10px,0)}90%{-webkit-transform:translate3d(0,5px,0);transform:translate3d(0,5px,0)}to{-webkit-transform:none;transform:none}}.bounceInDown{-webkit-animation-name:bounceInDown;animation-name:bounceInDown}@-webkit-keyframes bounceInLeft{0%,60%,75%,90%,to{-webkit-animation-timing-function:cubic-bezier(.215,.61,.355,1);animation-timing-function:cubic-bezier(.215,.61,.355,1)}0%{opacity:0;-webkit-transform:translate3d(-3000px,0,0);transform:translate3d(-3000px,0,0)}60%{opacity:1;-webkit-transform:translate3d(25px,0,0);transform:translate3d(25px,0,0)}75%{-webkit-transform:translate3d(-10px,0,0);transform:translate3d(-10px,0,0)}90%{-webkit-transform:translate3d(5px,0,0);transform:translate3d(5px,0,0)}to{-webkit-transform:none;transform:none}}@keyframes bounceInLeft{0%,60%,75%,90%,to{-webkit-animation-timing-function:cubic-bezier(.215,.61,.355,1);animation-timing-function:cubic-bezier(.215,.61,.355,1)}0%{opacity:0;-webkit-transform:translate3d(-3000px,0,0);transform:translate3d(-3000px,0,0)}60%{opacity:1;-webkit-transform:translate3d(25px,0,0);transform:translate3d(25px,0,0)}75%{-webkit-transform:translate3d(-10px,0,0);transform:translate3d(-10px,0,0)}90%{-webkit-transform:translate3d(5px,0,0);transform:translate3d(5px,0,0)}to{-webkit-transform:none;transform:none}}.bounceInLeft{-webkit-animation-name:bounceInLeft;animation-name:bounceInLeft}@-webkit-keyframes bounceInRight{0%,60%,75%,90%,to{-webkit-animation-timing-function:cubic-bezier(.215,.61,.355,1);animation-timing-function:cubic-bezier(.215,.61,.355,1)}0%{opacity:0;-webkit-transform:translate3d(3000px,0,0);transform:translate3d(3000px,0,0)}60%{opacity:1;-webkit-transform:translate3d(-25px,0,0);transform:translate3d(-25px,0,0)}75%{-webkit-transform:translate3d(10px,0,0);transform:translate3d(10px,0,0)}90%{-webkit-transform:translate3d(-5px,0,0);transform:translate3d(-5px,0,0)}to{-webkit-transform:none;transform:none}}@keyframes bounceInRight{0%,60%,75%,90%,to{-webkit-animation-timing-function:cubic-bezier(.215,.61,.355,1);animation-timing-function:cubic-bezier(.215,.61,.355,1)}0%{opacity:0;-webkit-transform:translate3d(3000px,0,0);transform:translate3d(3000px,0,0)}60%{opacity:1;-webkit-transform:translate3d(-25px,0,0);transform:translate3d(-25px,0,0)}75%{-webkit-transform:translate3d(10px,0,0);transform:translate3d(10px,0,0)}90%{-webkit-transform:translate3d(-5px,0,0);transform:translate3d(-5px,0,0)}to{-webkit-transform:none;transform:none}}.bounceInRight{-webkit-animation-name:bounceInRight;animation-name:bounceInRight}@-webkit-keyframes bounceInUp{0%,60%,75%,90%,to{-webkit-animation-timing-function:cubic-bezier(.215,.61,.355,1);animation-timing-function:cubic-bezier(.215,.61,.355,1)}0%{opacity:0;-webkit-transform:translate3d(0,3000px,0);transform:translate3d(0,3000px,0)}60%{opacity:1;-webkit-transform:translate3d(0,-20px,0);transform:translate3d(0,-20px,0)}75%{-webkit-transform:translate3d(0,10px,0);transform:translate3d(0,10px,0)}90%{-webkit-transform:translate3d(0,-5px,0);transform:translate3d(0,-5px,0)}to{-webkit-transform:translateZ(0);transform:translateZ(0)}}@keyframes bounceInUp{0%,60%,75%,90%,to{-webkit-animation-timing-function:cubic-bezier(.215,.61,.355,1);animation-timing-function:cubic-bezier(.215,.61,.355,1)}0%{opacity:0;-webkit-transform:translate3d(0,3000px,0);transform:translate3d(0,3000px,0)}60%{opacity:1;-webkit-transform:translate3d(0,-20px,0);transform:translate3d(0,-20px,0)}75%{-webkit-transform:translate3d(0,10px,0);transform:translate3d(0,10px,0)}90%{-webkit-transform:translate3d(0,-5px,0);transform:translate3d(0,-5px,0)}to{-webkit-transform:translateZ(0);transform:translateZ(0)}}.bounceInUp{-webkit-animation-name:bounceInUp;animation-name:bounceInUp}@-webkit-keyframes bounceOut{20%{-webkit-transform:scale3d(.9,.9,.9);transform:scale3d(.9,.9,.9)}50%,55%{opacity:1;-webkit-transform:scale3d(1.1,1.1,1.1);transform:scale3d(1.1,1.1,1.1)}to{opacity:0;-webkit-transform:scale3d(.3,.3,.3);transform:scale3d(.3,.3,.3)}}@keyframes bounceOut{20%{-webkit-transform:scale3d(.9,.9,.9);transform:scale3d(.9,.9,.9)}50%,55%{opacity:1;-webkit-transform:scale3d(1.1,1.1,1.1);transform:scale3d(1.1,1.1,1.1)}to{opacity:0;-webkit-transform:scale3d(.3,.3,.3);transform:scale3d(.3,.3,.3)}}.bounceOut{-webkit-animation-name:bounceOut;animation-name:bounceOut}@-webkit-keyframes bounceOutDown{20%{-webkit-transform:translate3d(0,10px,0);transform:translate3d(0,10px,0)}40%,45%{opacity:1;-webkit-transform:translate3d(0,-20px,0);transform:translate3d(0,-20px,0)}to{opacity:0;-webkit-transform:translate3d(0,2000px,0);transform:translate3d(0,2000px,0)}}@keyframes bounceOutDown{20%{-webkit-transform:translate3d(0,10px,0);transform:translate3d(0,10px,0)}40%,45%{opacity:1;-webkit-transform:translate3d(0,-20px,0);transform:translate3d(0,-20px,0)}to{opacity:0;-webkit-transform:translate3d(0,2000px,0);transform:translate3d(0,2000px,0)}}.bounceOutDown{-webkit-animation-name:bounceOutDown;animation-name:bounceOutDown}@-webkit-keyframes bounceOutLeft{20%{opacity:1;-webkit-transform:translate3d(20px,0,0);transform:translate3d(20px,0,0)}to{opacity:0;-webkit-transform:translate3d(-2000px,0,0);transform:translate3d(-2000px,0,0)}}@keyframes bounceOutLeft{20%{opacity:1;-webkit-transform:translate3d(20px,0,0);transform:translate3d(20px,0,0)}to{opacity:0;-webkit-transform:translate3d(-2000px,0,0);transform:translate3d(-2000px,0,0)}}.bounceOutLeft{-webkit-animation-name:bounceOutLeft;animation-name:bounceOutLeft}@-webkit-keyframes bounceOutRight{20%{opacity:1;-webkit-transform:translate3d(-20px,0,0);transform:translate3d(-20px,0,0)}to{opacity:0;-webkit-transform:translate3d(2000px,0,0);transform:translate3d(2000px,0,0)}}@keyframes bounceOutRight{20%{opacity:1;-webkit-transform:translate3d(-20px,0,0);transform:translate3d(-20px,0,0)}to{opacity:0;-webkit-transform:translate3d(2000px,0,0);transform:translate3d(2000px,0,0)}}.bounceOutRight{-webkit-animation-name:bounceOutRight;animation-name:bounceOutRight}@-webkit-keyframes bounceOutUp{20%{-webkit-transform:translate3d(0,-10px,0);transform:translate3d(0,-10px,0)}40%,45%{opacity:1;-webkit-transform:translate3d(0,20px,0);transform:translate3d(0,20px,0)}to{opacity:0;-webkit-transform:translate3d(0,-2000px,0);transform:translate3d(0,-2000px,0)}}@keyframes bounceOutUp{20%{-webkit-transform:translate3d(0,-10px,0);transform:translate3d(0,-10px,0)}40%,45%{opacity:1;-webkit-transform:translate3d(0,20px,0);transform:translate3d(0,20px,0)}to{opacity:0;-webkit-transform:translate3d(0,-2000px,0);transform:translate3d(0,-2000px,0)}}.bounceOutUp{-webkit-animation-name:bounceOutUp;animation-name:bounceOutUp}@-webkit-keyframes fadeIn{0%{opacity:0}to{opacity:1}}@keyframes fadeIn{0%{opacity:0}to{opacity:1}}.fadeIn{-webkit-animation-name:fadeIn;animation-name:fadeIn}@-webkit-keyframes fadeInDown{0%{opacity:0;-webkit-transform:translate3d(0,-100%,0);transform:translate3d(0,-100%,0)}to{opacity:1;-webkit-transform:none;transform:none}}@keyframes fadeInDown{0%{opacity:0;-webkit-transform:translate3d(0,-100%,0);transform:translate3d(0,-100%,0)}to{opacity:1;-webkit-transform:none;transform:none}}.fadeInDown{-webkit-animation-name:fadeInDown;animation-name:fadeInDown}@-webkit-keyframes fadeInDownBig{0%{opacity:0;-webkit-transform:translate3d(0,-2000px,0);transform:translate3d(0,-2000px,0)}to{opacity:1;-webkit-transform:none;transform:none}}@keyframes fadeInDownBig{0%{opacity:0;-webkit-transform:translate3d(0,-2000px,0);transform:translate3d(0,-2000px,0)}to{opacity:1;-webkit-transform:none;transform:none}}.fadeInDownBig{-webkit-animation-name:fadeInDownBig;animation-name:fadeInDownBig}@-webkit-keyframes fadeInLeft{0%{opacity:0;-webkit-transform:translate3d(-100%,0,0);transform:translate3d(-100%,0,0)}to{opacity:1;-webkit-transform:none;transform:none}}@keyframes fadeInLeft{0%{opacity:0;-webkit-transform:translate3d(-100%,0,0);transform:translate3d(-100%,0,0)}to{opacity:1;-webkit-transform:none;transform:none}}.fadeInLeft{-webkit-animation-name:fadeInLeft;animation-name:fadeInLeft}@-webkit-keyframes fadeInLeftBig{0%{opacity:0;-webkit-transform:translate3d(-2000px,0,0);transform:translate3d(-2000px,0,0)}to{opacity:1;-webkit-transform:none;transform:none}}@keyframes fadeInLeftBig{0%{opacity:0;-webkit-transform:translate3d(-2000px,0,0);transform:translate3d(-2000px,0,0)}to{opacity:1;-webkit-transform:none;transform:none}}.fadeInLeftBig{-webkit-animation-name:fadeInLeftBig;animation-name:fadeInLeftBig}@-webkit-keyframes fadeInRight{0%{opacity:0;-webkit-transform:translate3d(100%,0,0);transform:translate3d(100%,0,0)}to{opacity:1;-webkit-transform:none;transform:none}}@keyframes fadeInRight{0%{opacity:0;-webkit-transform:translate3d(100%,0,0);transform:translate3d(100%,0,0)}to{opacity:1;-webkit-transform:none;transform:none}}.fadeInRight{-webkit-animation-name:fadeInRight;animation-name:fadeInRight}@-webkit-keyframes fadeInRightBig{0%{opacity:0;-webkit-transform:translate3d(2000px,0,0);transform:translate3d(2000px,0,0)}to{opacity:1;-webkit-transform:none;transform:none}}@keyframes fadeInRightBig{0%{opacity:0;-webkit-transform:translate3d(2000px,0,0);transform:translate3d(2000px,0,0)}to{opacity:1;-webkit-transform:none;transform:none}}.fadeInRightBig{-webkit-animation-name:fadeInRightBig;animation-name:fadeInRightBig}@-webkit-keyframes fadeInUp{0%{opacity:0;-webkit-transform:translate3d(0,100%,0);transform:translate3d(0,100%,0)}to{opacity:1;-webkit-transform:none;transform:none}}@keyframes fadeInUp{0%{opacity:0;-webkit-transform:translate3d(0,100%,0);transform:translate3d(0,100%,0)}to{opacity:1;-webkit-transform:none;transform:none}}.fadeInUp{-webkit-animation-name:fadeInUp;animation-name:fadeInUp}@-webkit-keyframes fadeInUpBig{0%{opacity:0;-webkit-transform:translate3d(0,2000px,0);transform:translate3d(0,2000px,0)}to{opacity:1;-webkit-transform:none;transform:none}}@keyframes fadeInUpBig{0%{opacity:0;-webkit-transform:translate3d(0,2000px,0);transform:translate3d(0,2000px,0)}to{opacity:1;-webkit-transform:none;transform:none}}.fadeInUpBig{-webkit-animation-name:fadeInUpBig;animation-name:fadeInUpBig}@-webkit-keyframes fadeOut{0%{opacity:1}to{opacity:0}}@keyframes fadeOut{0%{opacity:1}to{opacity:0}}.fadeOut{-webkit-animation-name:fadeOut;animation-name:fadeOut}@-webkit-keyframes fadeOutDown{0%{opacity:1}to{opacity:0;-webkit-transform:translate3d(0,100%,0);transform:translate3d(0,100%,0)}}@keyframes fadeOutDown{0%{opacity:1}to{opacity:0;-webkit-transform:translate3d(0,100%,0);transform:translate3d(0,100%,0)}}.fadeOutDown{-webkit-animation-name:fadeOutDown;animation-name:fadeOutDown}@-webkit-keyframes fadeOutDownBig{0%{opacity:1}to{opacity:0;-webkit-transform:translate3d(0,2000px,0);transform:translate3d(0,2000px,0)}}@keyframes fadeOutDownBig{0%{opacity:1}to{opacity:0;-webkit-transform:translate3d(0,2000px,0);transform:translate3d(0,2000px,0)}}.fadeOutDownBig{-webkit-animation-name:fadeOutDownBig;animation-name:fadeOutDownBig}@-webkit-keyframes fadeOutLeft{0%{opacity:1}to{opacity:0;-webkit-transform:translate3d(-100%,0,0);transform:translate3d(-100%,0,0)}}@keyframes fadeOutLeft{0%{opacity:1}to{opacity:0;-webkit-transform:translate3d(-100%,0,0);transform:translate3d(-100%,0,0)}}.fadeOutLeft{-webkit-animation-name:fadeOutLeft;animation-name:fadeOutLeft}@-webkit-keyframes fadeOutLeftBig{0%{opacity:1}to{opacity:0;-webkit-transform:translate3d(-2000px,0,0);transform:translate3d(-2000px,0,0)}}@keyframes fadeOutLeftBig{0%{opacity:1}to{opacity:0;-webkit-transform:translate3d(-2000px,0,0);transform:translate3d(-2000px,0,0)}}.fadeOutLeftBig{-webkit-animation-name:fadeOutLeftBig;animation-name:fadeOutLeftBig}@-webkit-keyframes fadeOutRight{0%{opacity:1}to{opacity:0;-webkit-transform:translate3d(100%,0,0);transform:translate3d(100%,0,0)}}@keyframes fadeOutRight{0%{opacity:1}to{opacity:0;-webkit-transform:translate3d(100%,0,0);transform:translate3d(100%,0,0)}}.fadeOutRight{-webkit-animation-name:fadeOutRight;animation-name:fadeOutRight}@-webkit-keyframes fadeOutRightBig{0%{opacity:1}to{opacity:0;-webkit-transform:translate3d(2000px,0,0);transform:translate3d(2000px,0,0)}}@keyframes fadeOutRightBig{0%{opacity:1}to{opacity:0;-webkit-transform:translate3d(2000px,0,0);transform:translate3d(2000px,0,0)}}.fadeOutRightBig{-webkit-animation-name:fadeOutRightBig;animation-name:fadeOutRightBig}@-webkit-keyframes fadeOutUp{0%{opacity:1}to{opacity:0;-webkit-transform:translate3d(0,-100%,0);transform:translate3d(0,-100%,0)}}@keyframes fadeOutUp{0%{opacity:1}to{opacity:0;-webkit-transform:translate3d(0,-100%,0);transform:translate3d(0,-100%,0)}}.fadeOutUp{-webkit-animation-name:fadeOutUp;animation-name:fadeOutUp}@-webkit-keyframes fadeOutUpBig{0%{opacity:1}to{opacity:0;-webkit-transform:translate3d(0,-2000px,0);transform:translate3d(0,-2000px,0)}}@keyframes fadeOutUpBig{0%{opacity:1}to{opacity:0;-webkit-transform:translate3d(0,-2000px,0);transform:translate3d(0,-2000px,0)}}.fadeOutUpBig{-webkit-animation-name:fadeOutUpBig;animation-name:fadeOutUpBig}@-webkit-keyframes flip{0%{-webkit-transform:perspective(400px) rotateY(-1turn);transform:perspective(400px) rotateY(-1turn)}0%,40%{-webkit-animation-timing-function:ease-out;animation-timing-function:ease-out}40%{-webkit-transform:perspective(400px) translateZ(150px) rotateY(-190deg);transform:perspective(400px) translateZ(150px) rotateY(-190deg)}50%{-webkit-transform:perspective(400px) translateZ(150px) rotateY(-170deg);transform:perspective(400px) translateZ(150px) rotateY(-170deg)}50%,80%{-webkit-animation-timing-function:ease-in;animation-timing-function:ease-in}80%{-webkit-transform:perspective(400px) scale3d(.95,.95,.95);transform:perspective(400px) scale3d(.95,.95,.95)}to{-webkit-transform:perspective(400px);transform:perspective(400px);-webkit-animation-timing-function:ease-in;animation-timing-function:ease-in}}@keyframes flip{0%{-webkit-transform:perspective(400px) rotateY(-1turn);transform:perspective(400px) rotateY(-1turn)}0%,40%{-webkit-animation-timing-function:ease-out;animation-timing-function:ease-out}40%{-webkit-transform:perspective(400px) translateZ(150px) rotateY(-190deg);transform:perspective(400px) translateZ(150px) rotateY(-190deg)}50%{-webkit-transform:perspective(400px) translateZ(150px) rotateY(-170deg);transform:perspective(400px) translateZ(150px) rotateY(-170deg)}50%,80%{-webkit-animation-timing-function:ease-in;animation-timing-function:ease-in}80%{-webkit-transform:perspective(400px) scale3d(.95,.95,.95);transform:perspective(400px) scale3d(.95,.95,.95)}to{-webkit-transform:perspective(400px);transform:perspective(400px);-webkit-animation-timing-function:ease-in;animation-timing-function:ease-in}}.animated.flip{-webkit-backface-visibility:visible;backface-visibility:visible;-webkit-animation-name:flip;animation-name:flip}@-webkit-keyframes flipInX{0%{-webkit-transform:perspective(400px) rotateX(90deg);transform:perspective(400px) rotateX(90deg);opacity:0}0%,40%{-webkit-animation-timing-function:ease-in;animation-timing-function:ease-in}40%{-webkit-transform:perspective(400px) rotateX(-20deg);transform:perspective(400px) rotateX(-20deg)}60%{-webkit-transform:perspective(400px) rotateX(10deg);transform:perspective(400px) rotateX(10deg);opacity:1}80%{-webkit-transform:perspective(400px) rotateX(-5deg);transform:perspective(400px) rotateX(-5deg)}to{-webkit-transform:perspective(400px);transform:perspective(400px)}}@keyframes flipInX{0%{-webkit-transform:perspective(400px) rotateX(90deg);transform:perspective(400px) rotateX(90deg);opacity:0}0%,40%{-webkit-animation-timing-function:ease-in;animation-timing-function:ease-in}40%{-webkit-transform:perspective(400px) rotateX(-20deg);transform:perspective(400px) rotateX(-20deg)}60%{-webkit-transform:perspective(400px) rotateX(10deg);transform:perspective(400px) rotateX(10deg);opacity:1}80%{-webkit-transform:perspective(400px) rotateX(-5deg);transform:perspective(400px) rotateX(-5deg)}to{-webkit-transform:perspective(400px);transform:perspective(400px)}}.flipInX{-webkit-backface-visibility:visible!important;backface-visibility:visible!important;-webkit-animation-name:flipInX;animation-name:flipInX}@-webkit-keyframes flipInY{0%{-webkit-transform:perspective(400px) rotateY(90deg);transform:perspective(400px) rotateY(90deg);opacity:0}0%,40%{-webkit-animation-timing-function:ease-in;animation-timing-function:ease-in}40%{-webkit-transform:perspective(400px) rotateY(-20deg);transform:perspective(400px) rotateY(-20deg)}60%{-webkit-transform:perspective(400px) rotateY(10deg);transform:perspective(400px) rotateY(10deg);opacity:1}80%{-webkit-transform:perspective(400px) rotateY(-5deg);transform:perspective(400px) rotateY(-5deg)}to{-webkit-transform:perspective(400px);transform:perspective(400px)}}@keyframes flipInY{0%{-webkit-transform:perspective(400px) rotateY(90deg);transform:perspective(400px) rotateY(90deg);opacity:0}0%,40%{-webkit-animation-timing-function:ease-in;animation-timing-function:ease-in}40%{-webkit-transform:perspective(400px) rotateY(-20deg);transform:perspective(400px) rotateY(-20deg)}60%{-webkit-transform:perspective(400px) rotateY(10deg);transform:perspective(400px) rotateY(10deg);opacity:1}80%{-webkit-transform:perspective(400px) rotateY(-5deg);transform:perspective(400px) rotateY(-5deg)}to{-webkit-transform:perspective(400px);transform:perspective(400px)}}.flipInY{-webkit-backface-visibility:visible!important;backface-visibility:visible!important;-webkit-animation-name:flipInY;animation-name:flipInY}@-webkit-keyframes flipOutX{0%{-webkit-transform:perspective(400px);transform:perspective(400px)}30%{-webkit-transform:perspective(400px) rotateX(-20deg);transform:perspective(400px) rotateX(-20deg);opacity:1}to{-webkit-transform:perspective(400px) rotateX(90deg);transform:perspective(400px) rotateX(90deg);opacity:0}}@keyframes flipOutX{0%{-webkit-transform:perspective(400px);transform:perspective(400px)}30%{-webkit-transform:perspective(400px) rotateX(-20deg);transform:perspective(400px) rotateX(-20deg);opacity:1}to{-webkit-transform:perspective(400px) rotateX(90deg);transform:perspective(400px) rotateX(90deg);opacity:0}}.flipOutX{-webkit-animation-name:flipOutX;animation-name:flipOutX;-webkit-backface-visibility:visible!important;backface-visibility:visible!important}@-webkit-keyframes flipOutY{0%{-webkit-transform:perspective(400px);transform:perspective(400px)}30%{-webkit-transform:perspective(400px) rotateY(-15deg);transform:perspective(400px) rotateY(-15deg);opacity:1}to{-webkit-transform:perspective(400px) rotateY(90deg);transform:perspective(400px) rotateY(90deg);opacity:0}}@keyframes flipOutY{0%{-webkit-transform:perspective(400px);transform:perspective(400px)}30%{-webkit-transform:perspective(400px) rotateY(-15deg);transform:perspective(400px) rotateY(-15deg);opacity:1}to{-webkit-transform:perspective(400px) rotateY(90deg);transform:perspective(400px) rotateY(90deg);opacity:0}}.flipOutY{-webkit-backface-visibility:visible!important;backface-visibility:visible!important;-webkit-animation-name:flipOutY;animation-name:flipOutY}@-webkit-keyframes lightSpeedIn{0%{-webkit-transform:translate3d(100%,0,0) skewX(-30deg);transform:translate3d(100%,0,0) skewX(-30deg);opacity:0}60%{-webkit-transform:skewX(20deg);transform:skewX(20deg)}60%,80%{opacity:1}80%{-webkit-transform:skewX(-5deg);transform:skewX(-5deg)}to{-webkit-transform:none;transform:none;opacity:1}}@keyframes lightSpeedIn{0%{-webkit-transform:translate3d(100%,0,0) skewX(-30deg);transform:translate3d(100%,0,0) skewX(-30deg);opacity:0}60%{-webkit-transform:skewX(20deg);transform:skewX(20deg)}60%,80%{opacity:1}80%{-webkit-transform:skewX(-5deg);transform:skewX(-5deg)}to{-webkit-transform:none;transform:none;opacity:1}}.lightSpeedIn{-webkit-animation-name:lightSpeedIn;animation-name:lightSpeedIn;-webkit-animation-timing-function:ease-out;animation-timing-function:ease-out}@-webkit-keyframes lightSpeedOut{0%{opacity:1}to{-webkit-transform:translate3d(100%,0,0) skewX(30deg);transform:translate3d(100%,0,0) skewX(30deg);opacity:0}}@keyframes lightSpeedOut{0%{opacity:1}to{-webkit-transform:translate3d(100%,0,0) skewX(30deg);transform:translate3d(100%,0,0) skewX(30deg);opacity:0}}.lightSpeedOut{-webkit-animation-name:lightSpeedOut;animation-name:lightSpeedOut;-webkit-animation-timing-function:ease-in;animation-timing-function:ease-in}@-webkit-keyframes rotateIn{0%{transform-origin:center;-webkit-transform:rotate(-200deg);transform:rotate(-200deg);opacity:0}0%,to{-webkit-transform-origin:center}to{transform-origin:center;-webkit-transform:none;transform:none;opacity:1}}@keyframes rotateIn{0%{transform-origin:center;-webkit-transform:rotate(-200deg);transform:rotate(-200deg);opacity:0}0%,to{-webkit-transform-origin:center}to{transform-origin:center;-webkit-transform:none;transform:none;opacity:1}}.rotateIn{-webkit-animation-name:rotateIn;animation-name:rotateIn}@-webkit-keyframes rotateInDownLeft{0%{transform-origin:left bottom;-webkit-transform:rotate(-45deg);transform:rotate(-45deg);opacity:0}0%,to{-webkit-transform-origin:left bottom}to{transform-origin:left bottom;-webkit-transform:none;transform:none;opacity:1}}@keyframes rotateInDownLeft{0%{transform-origin:left bottom;-webkit-transform:rotate(-45deg);transform:rotate(-45deg);opacity:0}0%,to{-webkit-transform-origin:left bottom}to{transform-origin:left bottom;-webkit-transform:none;transform:none;opacity:1}}.rotateInDownLeft{-webkit-animation-name:rotateInDownLeft;animation-name:rotateInDownLeft}@-webkit-keyframes rotateInDownRight{0%{transform-origin:right bottom;-webkit-transform:rotate(45deg);transform:rotate(45deg);opacity:0}0%,to{-webkit-transform-origin:right bottom}to{transform-origin:right bottom;-webkit-transform:none;transform:none;opacity:1}}@keyframes rotateInDownRight{0%{transform-origin:right bottom;-webkit-transform:rotate(45deg);transform:rotate(45deg);opacity:0}0%,to{-webkit-transform-origin:right bottom}to{transform-origin:right bottom;-webkit-transform:none;transform:none;opacity:1}}.rotateInDownRight{-webkit-animation-name:rotateInDownRight;animation-name:rotateInDownRight}@-webkit-keyframes rotateInUpLeft{0%{transform-origin:left bottom;-webkit-transform:rotate(45deg);transform:rotate(45deg);opacity:0}0%,to{-webkit-transform-origin:left bottom}to{transform-origin:left bottom;-webkit-transform:none;transform:none;opacity:1}}@keyframes rotateInUpLeft{0%{transform-origin:left bottom;-webkit-transform:rotate(45deg);transform:rotate(45deg);opacity:0}0%,to{-webkit-transform-origin:left bottom}to{transform-origin:left bottom;-webkit-transform:none;transform:none;opacity:1}}.rotateInUpLeft{-webkit-animation-name:rotateInUpLeft;animation-name:rotateInUpLeft}@-webkit-keyframes rotateInUpRight{0%{transform-origin:right bottom;-webkit-transform:rotate(-90deg);transform:rotate(-90deg);opacity:0}0%,to{-webkit-transform-origin:right bottom}to{transform-origin:right bottom;-webkit-transform:none;transform:none;opacity:1}}@keyframes rotateInUpRight{0%{transform-origin:right bottom;-webkit-transform:rotate(-90deg);transform:rotate(-90deg);opacity:0}0%,to{-webkit-transform-origin:right bottom}to{transform-origin:right bottom;-webkit-transform:none;transform:none;opacity:1}}.rotateInUpRight{-webkit-animation-name:rotateInUpRight;animation-name:rotateInUpRight}@-webkit-keyframes rotateOut{0%{transform-origin:center;opacity:1}0%,to{-webkit-transform-origin:center}to{transform-origin:center;-webkit-transform:rotate(200deg);transform:rotate(200deg);opacity:0}}@keyframes rotateOut{0%{transform-origin:center;opacity:1}0%,to{-webkit-transform-origin:center}to{transform-origin:center;-webkit-transform:rotate(200deg);transform:rotate(200deg);opacity:0}}.rotateOut{-webkit-animation-name:rotateOut;animation-name:rotateOut}@-webkit-keyframes rotateOutDownLeft{0%{transform-origin:left bottom;opacity:1}0%,to{-webkit-transform-origin:left bottom}to{transform-origin:left bottom;-webkit-transform:rotate(45deg);transform:rotate(45deg);opacity:0}}@keyframes rotateOutDownLeft{0%{transform-origin:left bottom;opacity:1}0%,to{-webkit-transform-origin:left bottom}to{transform-origin:left bottom;-webkit-transform:rotate(45deg);transform:rotate(45deg);opacity:0}}.rotateOutDownLeft{-webkit-animation-name:rotateOutDownLeft;animation-name:rotateOutDownLeft}@-webkit-keyframes rotateOutDownRight{0%{transform-origin:right bottom;opacity:1}0%,to{-webkit-transform-origin:right bottom}to{transform-origin:right bottom;-webkit-transform:rotate(-45deg);transform:rotate(-45deg);opacity:0}}@keyframes rotateOutDownRight{0%{transform-origin:right bottom;opacity:1}0%,to{-webkit-transform-origin:right bottom}to{transform-origin:right bottom;-webkit-transform:rotate(-45deg);transform:rotate(-45deg);opacity:0}}.rotateOutDownRight{-webkit-animation-name:rotateOutDownRight;animation-name:rotateOutDownRight}@-webkit-keyframes rotateOutUpLeft{0%{transform-origin:left bottom;opacity:1}0%,to{-webkit-transform-origin:left bottom}to{transform-origin:left bottom;-webkit-transform:rotate(-45deg);transform:rotate(-45deg);opacity:0}}@keyframes rotateOutUpLeft{0%{transform-origin:left bottom;opacity:1}0%,to{-webkit-transform-origin:left bottom}to{transform-origin:left bottom;-webkit-transform:rotate(-45deg);transform:rotate(-45deg);opacity:0}}.rotateOutUpLeft{-webkit-animation-name:rotateOutUpLeft;animation-name:rotateOutUpLeft}@-webkit-keyframes rotateOutUpRight{0%{transform-origin:right bottom;opacity:1}0%,to{-webkit-transform-origin:right bottom}to{transform-origin:right bottom;-webkit-transform:rotate(90deg);transform:rotate(90deg);opacity:0}}@keyframes rotateOutUpRight{0%{transform-origin:right bottom;opacity:1}0%,to{-webkit-transform-origin:right bottom}to{transform-origin:right bottom;-webkit-transform:rotate(90deg);transform:rotate(90deg);opacity:0}}.rotateOutUpRight{-webkit-animation-name:rotateOutUpRight;animation-name:rotateOutUpRight}@-webkit-keyframes hinge{0%{transform-origin:top left}0%,20%,60%{-webkit-transform-origin:top left;-webkit-animation-timing-function:ease-in-out;animation-timing-function:ease-in-out}20%,60%{-webkit-transform:rotate(80deg);transform:rotate(80deg);transform-origin:top left}40%,80%{-webkit-transform:rotate(60deg);transform:rotate(60deg);-webkit-transform-origin:top left;transform-origin:top left;-webkit-animation-timing-function:ease-in-out;animation-timing-function:ease-in-out;opacity:1}to{-webkit-transform:translate3d(0,700px,0);transform:translate3d(0,700px,0);opacity:0}}@keyframes hinge{0%{transform-origin:top left}0%,20%,60%{-webkit-transform-origin:top left;-webkit-animation-timing-function:ease-in-out;animation-timing-function:ease-in-out}20%,60%{-webkit-transform:rotate(80deg);transform:rotate(80deg);transform-origin:top left}40%,80%{-webkit-transform:rotate(60deg);transform:rotate(60deg);-webkit-transform-origin:top left;transform-origin:top left;-webkit-animation-timing-function:ease-in-out;animation-timing-function:ease-in-out;opacity:1}to{-webkit-transform:translate3d(0,700px,0);transform:translate3d(0,700px,0);opacity:0}}.hinge{-webkit-animation-name:hinge;animation-name:hinge}@-webkit-keyframes rollIn{0%{opacity:0;-webkit-transform:translate3d(-100%,0,0) rotate(-120deg);transform:translate3d(-100%,0,0) rotate(-120deg)}to{opacity:1;-webkit-transform:none;transform:none}}@keyframes rollIn{0%{opacity:0;-webkit-transform:translate3d(-100%,0,0) rotate(-120deg);transform:translate3d(-100%,0,0) rotate(-120deg)}to{opacity:1;-webkit-transform:none;transform:none}}.rollIn{-webkit-animation-name:rollIn;animation-name:rollIn}@-webkit-keyframes rollOut{0%{opacity:1}to{opacity:0;-webkit-transform:translate3d(100%,0,0) rotate(120deg);transform:translate3d(100%,0,0) rotate(120deg)}}@keyframes rollOut{0%{opacity:1}to{opacity:0;-webkit-transform:translate3d(100%,0,0) rotate(120deg);transform:translate3d(100%,0,0) rotate(120deg)}}.rollOut{-webkit-animation-name:rollOut;animation-name:rollOut}@-webkit-keyframes zoomIn{0%{opacity:0;-webkit-transform:scale3d(.3,.3,.3);transform:scale3d(.3,.3,.3)}50%{opacity:1}}@keyframes zoomIn{0%{opacity:0;-webkit-transform:scale3d(.3,.3,.3);transform:scale3d(.3,.3,.3)}50%{opacity:1}}.zoomIn{-webkit-animation-name:zoomIn;animation-name:zoomIn}@-webkit-keyframes zoomInDown{0%{opacity:0;-webkit-transform:scale3d(.1,.1,.1) translate3d(0,-1000px,0);transform:scale3d(.1,.1,.1) translate3d(0,-1000px,0);-webkit-animation-timing-function:cubic-bezier(.55,.055,.675,.19);animation-timing-function:cubic-bezier(.55,.055,.675,.19)}60%{opacity:1;-webkit-transform:scale3d(.475,.475,.475) translate3d(0,60px,0);transform:scale3d(.475,.475,.475) translate3d(0,60px,0);-webkit-animation-timing-function:cubic-bezier(.175,.885,.32,1);animation-timing-function:cubic-bezier(.175,.885,.32,1)}}@keyframes zoomInDown{0%{opacity:0;-webkit-transform:scale3d(.1,.1,.1) translate3d(0,-1000px,0);transform:scale3d(.1,.1,.1) translate3d(0,-1000px,0);-webkit-animation-timing-function:cubic-bezier(.55,.055,.675,.19);animation-timing-function:cubic-bezier(.55,.055,.675,.19)}60%{opacity:1;-webkit-transform:scale3d(.475,.475,.475) translate3d(0,60px,0);transform:scale3d(.475,.475,.475) translate3d(0,60px,0);-webkit-animation-timing-function:cubic-bezier(.175,.885,.32,1);animation-timing-function:cubic-bezier(.175,.885,.32,1)}}.zoomInDown{-webkit-animation-name:zoomInDown;animation-name:zoomInDown}@-webkit-keyframes zoomInLeft{0%{opacity:0;-webkit-transform:scale3d(.1,.1,.1) translate3d(-1000px,0,0);transform:scale3d(.1,.1,.1) translate3d(-1000px,0,0);-webkit-animation-timing-function:cubic-bezier(.55,.055,.675,.19);animation-timing-function:cubic-bezier(.55,.055,.675,.19)}60%{opacity:1;-webkit-transform:scale3d(.475,.475,.475) translate3d(10px,0,0);transform:scale3d(.475,.475,.475) translate3d(10px,0,0);-webkit-animation-timing-function:cubic-bezier(.175,.885,.32,1);animation-timing-function:cubic-bezier(.175,.885,.32,1)}}@keyframes zoomInLeft{0%{opacity:0;-webkit-transform:scale3d(.1,.1,.1) translate3d(-1000px,0,0);transform:scale3d(.1,.1,.1) translate3d(-1000px,0,0);-webkit-animation-timing-function:cubic-bezier(.55,.055,.675,.19);animation-timing-function:cubic-bezier(.55,.055,.675,.19)}60%{opacity:1;-webkit-transform:scale3d(.475,.475,.475) translate3d(10px,0,0);transform:scale3d(.475,.475,.475) translate3d(10px,0,0);-webkit-animation-timing-function:cubic-bezier(.175,.885,.32,1);animation-timing-function:cubic-bezier(.175,.885,.32,1)}}.zoomInLeft{-webkit-animation-name:zoomInLeft;animation-name:zoomInLeft}@-webkit-keyframes zoomInRight{0%{opacity:0;-webkit-transform:scale3d(.1,.1,.1) translate3d(1000px,0,0);transform:scale3d(.1,.1,.1) translate3d(1000px,0,0);-webkit-animation-timing-function:cubic-bezier(.55,.055,.675,.19);animation-timing-function:cubic-bezier(.55,.055,.675,.19)}60%{opacity:1;-webkit-transform:scale3d(.475,.475,.475) translate3d(-10px,0,0);transform:scale3d(.475,.475,.475) translate3d(-10px,0,0);-webkit-animation-timing-function:cubic-bezier(.175,.885,.32,1);animation-timing-function:cubic-bezier(.175,.885,.32,1)}}@keyframes zoomInRight{0%{opacity:0;-webkit-transform:scale3d(.1,.1,.1) translate3d(1000px,0,0);transform:scale3d(.1,.1,.1) translate3d(1000px,0,0);-webkit-animation-timing-function:cubic-bezier(.55,.055,.675,.19);animation-timing-function:cubic-bezier(.55,.055,.675,.19)}60%{opacity:1;-webkit-transform:scale3d(.475,.475,.475) translate3d(-10px,0,0);transform:scale3d(.475,.475,.475) translate3d(-10px,0,0);-webkit-animation-timing-function:cubic-bezier(.175,.885,.32,1);animation-timing-function:cubic-bezier(.175,.885,.32,1)}}.zoomInRight{-webkit-animation-name:zoomInRight;animation-name:zoomInRight}@-webkit-keyframes zoomInUp{0%{opacity:0;-webkit-transform:scale3d(.1,.1,.1) translate3d(0,1000px,0);transform:scale3d(.1,.1,.1) translate3d(0,1000px,0);-webkit-animation-timing-function:cubic-bezier(.55,.055,.675,.19);animation-timing-function:cubic-bezier(.55,.055,.675,.19)}60%{opacity:1;-webkit-transform:scale3d(.475,.475,.475) translate3d(0,-60px,0);transform:scale3d(.475,.475,.475) translate3d(0,-60px,0);-webkit-animation-timing-function:cubic-bezier(.175,.885,.32,1);animation-timing-function:cubic-bezier(.175,.885,.32,1)}}@keyframes zoomInUp{0%{opacity:0;-webkit-transform:scale3d(.1,.1,.1) translate3d(0,1000px,0);transform:scale3d(.1,.1,.1) translate3d(0,1000px,0);-webkit-animation-timing-function:cubic-bezier(.55,.055,.675,.19);animation-timing-function:cubic-bezier(.55,.055,.675,.19)}60%{opacity:1;-webkit-transform:scale3d(.475,.475,.475) translate3d(0,-60px,0);transform:scale3d(.475,.475,.475) translate3d(0,-60px,0);-webkit-animation-timing-function:cubic-bezier(.175,.885,.32,1);animation-timing-function:cubic-bezier(.175,.885,.32,1)}}.zoomInUp{-webkit-animation-name:zoomInUp;animation-name:zoomInUp}@-webkit-keyframes zoomOut{0%{opacity:1}50%{-webkit-transform:scale3d(.3,.3,.3);transform:scale3d(.3,.3,.3)}50%,to{opacity:0}}@keyframes zoomOut{0%{opacity:1}50%{-webkit-transform:scale3d(.3,.3,.3);transform:scale3d(.3,.3,.3)}50%,to{opacity:0}}.zoomOut{-webkit-animation-name:zoomOut;animation-name:zoomOut}@-webkit-keyframes zoomOutDown{40%{opacity:1;-webkit-transform:scale3d(.475,.475,.475) translate3d(0,-60px,0);transform:scale3d(.475,.475,.475) translate3d(0,-60px,0);-webkit-animation-timing-function:cubic-bezier(.55,.055,.675,.19);animation-timing-function:cubic-bezier(.55,.055,.675,.19)}to{opacity:0;-webkit-transform:scale3d(.1,.1,.1) translate3d(0,2000px,0);transform:scale3d(.1,.1,.1) translate3d(0,2000px,0);-webkit-transform-origin:center bottom;transform-origin:center bottom;-webkit-animation-timing-function:cubic-bezier(.175,.885,.32,1);animation-timing-function:cubic-bezier(.175,.885,.32,1)}}@keyframes zoomOutDown{40%{opacity:1;-webkit-transform:scale3d(.475,.475,.475) translate3d(0,-60px,0);transform:scale3d(.475,.475,.475) translate3d(0,-60px,0);-webkit-animation-timing-function:cubic-bezier(.55,.055,.675,.19);animation-timing-function:cubic-bezier(.55,.055,.675,.19)}to{opacity:0;-webkit-transform:scale3d(.1,.1,.1) translate3d(0,2000px,0);transform:scale3d(.1,.1,.1) translate3d(0,2000px,0);-webkit-transform-origin:center bottom;transform-origin:center bottom;-webkit-animation-timing-function:cubic-bezier(.175,.885,.32,1);animation-timing-function:cubic-bezier(.175,.885,.32,1)}}.zoomOutDown{-webkit-animation-name:zoomOutDown;animation-name:zoomOutDown}@-webkit-keyframes zoomOutLeft{40%{opacity:1;-webkit-transform:scale3d(.475,.475,.475) translate3d(42px,0,0);transform:scale3d(.475,.475,.475) translate3d(42px,0,0)}to{opacity:0;-webkit-transform:scale(.1) translate3d(-2000px,0,0);transform:scale(.1) translate3d(-2000px,0,0);-webkit-transform-origin:left center;transform-origin:left center}}@keyframes zoomOutLeft{40%{opacity:1;-webkit-transform:scale3d(.475,.475,.475) translate3d(42px,0,0);transform:scale3d(.475,.475,.475) translate3d(42px,0,0)}to{opacity:0;-webkit-transform:scale(.1) translate3d(-2000px,0,0);transform:scale(.1) translate3d(-2000px,0,0);-webkit-transform-origin:left center;transform-origin:left center}}.zoomOutLeft{-webkit-animation-name:zoomOutLeft;animation-name:zoomOutLeft}@-webkit-keyframes zoomOutRight{40%{opacity:1;-webkit-transform:scale3d(.475,.475,.475) translate3d(-42px,0,0);transform:scale3d(.475,.475,.475) translate3d(-42px,0,0)}to{opacity:0;-webkit-transform:scale(.1) translate3d(2000px,0,0);transform:scale(.1) translate3d(2000px,0,0);-webkit-transform-origin:right center;transform-origin:right center}}@keyframes zoomOutRight{40%{opacity:1;-webkit-transform:scale3d(.475,.475,.475) translate3d(-42px,0,0);transform:scale3d(.475,.475,.475) translate3d(-42px,0,0)}to{opacity:0;-webkit-transform:scale(.1) translate3d(2000px,0,0);transform:scale(.1) translate3d(2000px,0,0);-webkit-transform-origin:right center;transform-origin:right center}}.zoomOutRight{-webkit-animation-name:zoomOutRight;animation-name:zoomOutRight}@-webkit-keyframes zoomOutUp{40%{opacity:1;-webkit-transform:scale3d(.475,.475,.475) translate3d(0,60px,0);transform:scale3d(.475,.475,.475) translate3d(0,60px,0);-webkit-animation-timing-function:cubic-bezier(.55,.055,.675,.19);animation-timing-function:cubic-bezier(.55,.055,.675,.19)}to{opacity:0;-webkit-transform:scale3d(.1,.1,.1) translate3d(0,-2000px,0);transform:scale3d(.1,.1,.1) translate3d(0,-2000px,0);-webkit-transform-origin:center bottom;transform-origin:center bottom;-webkit-animation-timing-function:cubic-bezier(.175,.885,.32,1);animation-timing-function:cubic-bezier(.175,.885,.32,1)}}@keyframes zoomOutUp{40%{opacity:1;-webkit-transform:scale3d(.475,.475,.475) translate3d(0,60px,0);transform:scale3d(.475,.475,.475) translate3d(0,60px,0);-webkit-animation-timing-function:cubic-bezier(.55,.055,.675,.19);animation-timing-function:cubic-bezier(.55,.055,.675,.19)}to{opacity:0;-webkit-transform:scale3d(.1,.1,.1) translate3d(0,-2000px,0);transform:scale3d(.1,.1,.1) translate3d(0,-2000px,0);-webkit-transform-origin:center bottom;transform-origin:center bottom;-webkit-animation-timing-function:cubic-bezier(.175,.885,.32,1);animation-timing-function:cubic-bezier(.175,.885,.32,1)}}.zoomOutUp{-webkit-animation-name:zoomOutUp;animation-name:zoomOutUp}@-webkit-keyframes slideInDown{0%{-webkit-transform:translate3d(0,-100%,0);transform:translate3d(0,-100%,0);visibility:visible}to{-webkit-transform:translateZ(0);transform:translateZ(0)}}@keyframes slideInDown{0%{-webkit-transform:translate3d(0,-100%,0);transform:translate3d(0,-100%,0);visibility:visible}to{-webkit-transform:translateZ(0);transform:translateZ(0)}}.slideInDown{-webkit-animation-name:slideInDown;animation-name:slideInDown}@-webkit-keyframes slideInLeft{0%{-webkit-transform:translate3d(-100%,0,0);transform:translate3d(-100%,0,0);visibility:visible}to{-webkit-transform:translateZ(0);transform:translateZ(0)}}@keyframes slideInLeft{0%{-webkit-transform:translate3d(-100%,0,0);transform:translate3d(-100%,0,0);visibility:visible}to{-webkit-transform:translateZ(0);transform:translateZ(0)}}.slideInLeft{-webkit-animation-name:slideInLeft;animation-name:slideInLeft}@-webkit-keyframes slideInRight{0%{-webkit-transform:translate3d(100%,0,0);transform:translate3d(100%,0,0);visibility:visible}to{-webkit-transform:translateZ(0);transform:translateZ(0)}}@keyframes slideInRight{0%{-webkit-transform:translate3d(100%,0,0);transform:translate3d(100%,0,0);visibility:visible}to{-webkit-transform:translateZ(0);transform:translateZ(0)}}.slideInRight{-webkit-animation-name:slideInRight;animation-name:slideInRight}@-webkit-keyframes slideInUp{0%{-webkit-transform:translate3d(0,100%,0);transform:translate3d(0,100%,0);visibility:visible}to{-webkit-transform:translateZ(0);transform:translateZ(0)}}@keyframes slideInUp{0%{-webkit-transform:translate3d(0,100%,0);transform:translate3d(0,100%,0);visibility:visible}to{-webkit-transform:translateZ(0);transform:translateZ(0)}}.slideInUp{-webkit-animation-name:slideInUp;animation-name:slideInUp}@-webkit-keyframes slideOutDown{0%{-webkit-transform:translateZ(0);transform:translateZ(0)}to{visibility:hidden;-webkit-transform:translate3d(0,100%,0);transform:translate3d(0,100%,0)}}@keyframes slideOutDown{0%{-webkit-transform:translateZ(0);transform:translateZ(0)}to{visibility:hidden;-webkit-transform:translate3d(0,100%,0);transform:translate3d(0,100%,0)}}.slideOutDown{-webkit-animation-name:slideOutDown;animation-name:slideOutDown}@-webkit-keyframes slideOutLeft{0%{-webkit-transform:translateZ(0);transform:translateZ(0)}to{visibility:hidden;-webkit-transform:translate3d(-100%,0,0);transform:translate3d(-100%,0,0)}}@keyframes slideOutLeft{0%{-webkit-transform:translateZ(0);transform:translateZ(0)}to{visibility:hidden;-webkit-transform:translate3d(-100%,0,0);transform:translate3d(-100%,0,0)}}.slideOutLeft{-webkit-animation-name:slideOutLeft;animation-name:slideOutLeft}@-webkit-keyframes slideOutRight{0%{-webkit-transform:translateZ(0);transform:translateZ(0)}to{visibility:hidden;-webkit-transform:translate3d(100%,0,0);transform:translate3d(100%,0,0)}}@keyframes slideOutRight{0%{-webkit-transform:translateZ(0);transform:translateZ(0)}to{visibility:hidden;-webkit-transform:translate3d(100%,0,0);transform:translate3d(100%,0,0)}}.slideOutRight{-webkit-animation-name:slideOutRight;animation-name:slideOutRight}@-webkit-keyframes slideOutUp{0%{-webkit-transform:translateZ(0);transform:translateZ(0)}to{visibility:hidden;-webkit-transform:translate3d(0,-100%,0);transform:translate3d(0,-100%,0)}}@keyframes slideOutUp{0%{-webkit-transform:translateZ(0);transform:translateZ(0)}to{visibility:hidden;-webkit-transform:translate3d(0,-100%,0);transform:translate3d(0,-100%,0)}}.slideOutUp{-webkit-animation-name:slideOutUp;animation-name:slideOutUp} /*! * Bootstrap v3.3.1 (http://getbootstrap.com) * Copyright 2011-2014 Twitter, Inc. * Licensed under MIT (https://github.com/twbs/bootstrap/blob/master/LICENSE) */ .container{padding-right:15px;padding-left:15px;margin-right:auto;margin-left:auto}@media (min-width:768px){.container{width:750px}}@media (min-width:992px){.container{width:970px}}@media (min-width:1200px){.container{width:1170px}}.container-fluid{padding-right:15px;padding-left:15px;margin-right:auto;margin-left:auto}.row{margin-right:-15px;margin-left:-15px}.col-xs-1,.col-sm-1,.col-md-1,.col-lg-1,.col-xs-2,.col-sm-2,.col-md-2,.col-lg-2,.col-xs-3,.col-sm-3,.col-md-3,.col-lg-3,.col-xs-4,.col-sm-4,.col-md-4,.col-lg-4,.col-xs-5,.col-sm-5,.col-md-5,.col-lg-5,.col-xs-6,.col-sm-6,.col-md-6,.col-lg-6,.col-xs-7,.col-sm-7,.col-md-7,.col-lg-7,.col-xs-8,.col-sm-8,.col-md-8,.col-lg-8,.col-xs-9,.col-sm-9,.col-md-9,.col-lg-9,.col-xs-10,.col-sm-10,.col-md-10,.col-lg-10,.col-xs-11,.col-sm-11,.col-md-11,.col-lg-11,.col-xs-12,.col-sm-12,.col-md-12,.col-lg-12{position:relative;min-height:1px;padding-right:15px;padding-left:15px}.col-xs-1,.col-xs-2,.col-xs-3,.col-xs-4,.col-xs-5,.col-xs-6,.col-xs-7,.col-xs-8,.col-xs-9,.col-xs-10,.col-xs-11,.col-xs-12{float:left}.col-xs-12{width:100%}.col-xs-11{width:91.66666667%}.col-xs-10{width:83.33333333%}.col-xs-9{width:75%}.col-xs-8{width:66.66666667%}.col-xs-7{width:58.33333333%}.col-xs-6{width:50%}.col-xs-5{width:41.66666667%}.col-xs-4{width:33.33333333%}.col-xs-3{width:25%}.col-xs-2{width:16.66666667%}.col-xs-1{width:8.33333333%}.col-xs-pull-12{right:100%}.col-xs-pull-11{right:91.66666667%}.col-xs-pull-10{right:83.33333333%}.col-xs-pull-9{right:75%}.col-xs-pull-8{right:66.66666667%}.col-xs-pull-7{right:58.33333333%}.col-xs-pull-6{right:50%}.col-xs-pull-5{right:41.66666667%}.col-xs-pull-4{right:33.33333333%}.col-xs-pull-3{right:25%}.col-xs-pull-2{right:16.66666667%}.col-xs-pull-1{right:8.33333333%}.col-xs-pull-0{right:auto}.col-xs-push-12{left:100%}.col-xs-push-11{left:91.66666667%}.col-xs-push-10{left:83.33333333%}.col-xs-push-9{left:75%}.col-xs-push-8{left:66.66666667%}.col-xs-push-7{left:58.33333333%}.col-xs-push-6{left:50%}.col-xs-push-5{left:41.66666667%}.col-xs-push-4{left:33.33333333%}.col-xs-push-3{left:25%}.col-xs-push-2{left:16.66666667%}.col-xs-push-1{left:8.33333333%}.col-xs-push-0{left:auto}.col-xs-offset-12{margin-left:100%}.col-xs-offset-11{margin-left:91.66666667%}.col-xs-offset-10{margin-left:83.33333333%}.col-xs-offset-9{margin-left:75%}.col-xs-offset-8{margin-left:66.66666667%}.col-xs-offset-7{margin-left:58.33333333%}.col-xs-offset-6{margin-left:50%}.col-xs-offset-5{margin-left:41.66666667%}.col-xs-offset-4{margin-left:33.33333333%}.col-xs-offset-3{margin-left:25%}.col-xs-offset-2{margin-left:16.66666667%}.col-xs-offset-1{margin-left:8.33333333%}.col-xs-offset-0{margin-left:0}@media (min-width:768px){.col-sm-1,.col-sm-2,.col-sm-3,.col-sm-4,.col-sm-5,.col-sm-6,.col-sm-7,.col-sm-8,.col-sm-9,.col-sm-10,.col-sm-11,.col-sm-12{float:left}.col-sm-12{width:100%}.col-sm-11{width:91.66666667%}.col-sm-10{width:83.33333333%}.col-sm-9{width:75%}.col-sm-8{width:66.66666667%}.col-sm-7{width:58.33333333%}.col-sm-6{width:50%}.col-sm-5{width:41.66666667%}.col-sm-4{width:33.33333333%}.col-sm-3{width:25%}.col-sm-2{width:16.66666667%}.col-sm-1{width:8.33333333%}.col-sm-pull-12{right:100%}.col-sm-pull-11{right:91.66666667%}.col-sm-pull-10{right:83.33333333%}.col-sm-pull-9{right:75%}.col-sm-pull-8{right:66.66666667%}.col-sm-pull-7{right:58.33333333%}.col-sm-pull-6{right:50%}.col-sm-pull-5{right:41.66666667%}.col-sm-pull-4{right:33.33333333%}.col-sm-pull-3{right:25%}.col-sm-pull-2{right:16.66666667%}.col-sm-pull-1{right:8.33333333%}.col-sm-pull-0{right:auto}.col-sm-push-12{left:100%}.col-sm-push-11{left:91.66666667%}.col-sm-push-10{left:83.33333333%}.col-sm-push-9{left:75%}.col-sm-push-8{left:66.66666667%}.col-sm-push-7{left:58.33333333%}.col-sm-push-6{left:50%}.col-sm-push-5{left:41.66666667%}.col-sm-push-4{left:33.33333333%}.col-sm-push-3{left:25%}.col-sm-push-2{left:16.66666667%}.col-sm-push-1{left:8.33333333%}.col-sm-push-0{left:auto}.col-sm-offset-12{margin-left:100%}.col-sm-offset-11{margin-left:91.66666667%}.col-sm-offset-10{margin-left:83.33333333%}.col-sm-offset-9{margin-left:75%}.col-sm-offset-8{margin-left:66.66666667%}.col-sm-offset-7{margin-left:58.33333333%}.col-sm-offset-6{margin-left:50%}.col-sm-offset-5{margin-left:41.66666667%}.col-sm-offset-4{margin-left:33.33333333%}.col-sm-offset-3{margin-left:25%}.col-sm-offset-2{margin-left:16.66666667%}.col-sm-offset-1{margin-left:8.33333333%}.col-sm-offset-0{margin-left:0}}@media (min-width:992px){.col-md-1,.col-md-2,.col-md-3,.col-md-4,.col-md-5,.col-md-6,.col-md-7,.col-md-8,.col-md-9,.col-md-10,.col-md-11,.col-md-12{float:left}.col-md-12{width:100%}.col-md-11{width:91.66666667%}.col-md-10{width:83.33333333%}.col-md-9{width:75%}.col-md-8{width:66.66666667%}.col-md-7{width:58.33333333%}.col-md-6{width:50%}.col-md-5{width:41.66666667%}.col-md-4{width:33.33333333%}.col-md-3{width:25%}.col-md-2{width:16.66666667%}.col-md-1{width:8.33333333%}.col-md-pull-12{right:100%}.col-md-pull-11{right:91.66666667%}.col-md-pull-10{right:83.33333333%}.col-md-pull-9{right:75%}.col-md-pull-8{right:66.66666667%}.col-md-pull-7{right:58.33333333%}.col-md-pull-6{right:50%}.col-md-pull-5{right:41.66666667%}.col-md-pull-4{right:33.33333333%}.col-md-pull-3{right:25%}.col-md-pull-2{right:16.66666667%}.col-md-pull-1{right:8.33333333%}.col-md-pull-0{right:auto}.col-md-push-12{left:100%}.col-md-push-11{left:91.66666667%}.col-md-push-10{left:83.33333333%}.col-md-push-9{left:75%}.col-md-push-8{left:66.66666667%}.col-md-push-7{left:58.33333333%}.col-md-push-6{left:50%}.col-md-push-5{left:41.66666667%}.col-md-push-4{left:33.33333333%}.col-md-push-3{left:25%}.col-md-push-2{left:16.66666667%}.col-md-push-1{left:8.33333333%}.col-md-push-0{left:auto}.col-md-offset-12{margin-left:100%}.col-md-offset-11{margin-left:91.66666667%}.col-md-offset-10{margin-left:83.33333333%}.col-md-offset-9{margin-left:75%}.col-md-offset-8{margin-left:66.66666667%}.col-md-offset-7{margin-left:58.33333333%}.col-md-offset-6{margin-left:50%}.col-md-offset-5{margin-left:41.66666667%}.col-md-offset-4{margin-left:33.33333333%}.col-md-offset-3{margin-left:25%}.col-md-offset-2{margin-left:16.66666667%}.col-md-offset-1{margin-left:8.33333333%}.col-md-offset-0{margin-left:0}}@media (min-width:1200px){.col-lg-1,.col-lg-2,.col-lg-3,.col-lg-4,.col-lg-5,.col-lg-6,.col-lg-7,.col-lg-8,.col-lg-9,.col-lg-10,.col-lg-11,.col-lg-12{float:left}.col-lg-12{width:100%}.col-lg-11{width:91.66666667%}.col-lg-10{width:83.33333333%}.col-lg-9{width:75%}.col-lg-8{width:66.66666667%}.col-lg-7{width:58.33333333%}.col-lg-6{width:50%}.col-lg-5{width:41.66666667%}.col-lg-4{width:33.33333333%}.col-lg-3{width:25%}.col-lg-2{width:16.66666667%}.col-lg-1{width:8.33333333%}.col-lg-pull-12{right:100%}.col-lg-pull-11{right:91.66666667%}.col-lg-pull-10{right:83.33333333%}.col-lg-pull-9{right:75%}.col-lg-pull-8{right:66.66666667%}.col-lg-pull-7{right:58.33333333%}.col-lg-pull-6{right:50%}.col-lg-pull-5{right:41.66666667%}.col-lg-pull-4{right:33.33333333%}.col-lg-pull-3{right:25%}.col-lg-pull-2{right:16.66666667%}.col-lg-pull-1{right:8.33333333%}.col-lg-pull-0{right:auto}.col-lg-push-12{left:100%}.col-lg-push-11{left:91.66666667%}.col-lg-push-10{left:83.33333333%}.col-lg-push-9{left:75%}.col-lg-push-8{left:66.66666667%}.col-lg-push-7{left:58.33333333%}.col-lg-push-6{left:50%}.col-lg-push-5{left:41.66666667%}.col-lg-push-4{left:33.33333333%}.col-lg-push-3{left:25%}.col-lg-push-2{left:16.66666667%}.col-lg-push-1{left:8.33333333%}.col-lg-push-0{left:auto}.col-lg-offset-12{margin-left:100%}.col-lg-offset-11{margin-left:91.66666667%}.col-lg-offset-10{margin-left:83.33333333%}.col-lg-offset-9{margin-left:75%}.col-lg-offset-8{margin-left:66.66666667%}.col-lg-offset-7{margin-left:58.33333333%}.col-lg-offset-6{margin-left:50%}.col-lg-offset-5{margin-left:41.66666667%}.col-lg-offset-4{margin-left:33.33333333%}.col-lg-offset-3{margin-left:25%}.col-lg-offset-2{margin-left:16.66666667%}.col-lg-offset-1{margin-left:8.33333333%}.col-lg-offset-0{margin-left:0}}@media (max-width:767px){.hidden-xs{display:none !important}}@media (min-width:768px) and (max-width:991px){.hidden-sm{display:none !important}}@media (min-width:992px) and (max-width:1199px){.hidden-md{display:none !important}}@media (min-width:1200px){.hidden-lg{display:none !important}}.clearfix:before,.clearfix:after,.container:before,.container:after,.container-fluid:before,.container-fluid:after,.row:before,.row:after{display:table;content:" "}.clearfix:after,.container:after,.container-fluid:after,.row:after{clear:both}.nav-link.disabled{color:#636c72;cursor:not-allowed}.nav-tabs{border-bottom:1px solid #ddd}.nav-tabs .nav-item{margin-bottom:-1px}.nav-tabs .nav-link{border:1px solid transparent;border-top-right-radius:.25rem;border-top-left-radius:.25rem}.nav-tabs .nav-link:focus,.nav-tabs .nav-link:hover{border-color:#eceeef #eceeef #ddd}.nav-tabs .nav-link.disabled{color:#636c72;background-color:transparent;border-color:transparent}.nav-tabs .nav-link.active,.nav-tabs .nav-item.show .nav-link{color:#464a4c;background-color:#fff;border-color:#ddd #ddd #fff}.nav-tabs .dropdown-menu{margin-top:-1px;border-top-right-radius:0;border-top-left-radius:0}.nav-pills .nav-link{border-radius:.25rem}.nav-pills .nav-link.active,.nav-pills .nav-item.show .nav-link{color:#fff;cursor:default;background-color:#0275d8}.nav-fill .nav-item{-webkit-box-flex:1;-webkit-flex:1 1 auto;-ms-flex:1 1 auto;flex:1 1 auto;text-align:center}.nav-justified .nav-item{-webkit-box-flex:1;-webkit-flex:1 1 100%;-ms-flex:1 1 100%;flex:1 1 100%;text-align:center}.tab-content>.tab-pane{display:none}.tab-content>.active{display:block}.navbar{position:relative;display:-webkit-box;display:-webkit-flex;display:-ms-flexbox;display:flex;-webkit-box-orient:vertical;-webkit-box-direction:normal;-webkit-flex-direction:column;-ms-flex-direction:column;flex-direction:column;padding:.5rem 1rem}.navbar-brand{display:inline-block;padding-top:.25rem;padding-bottom:.25rem;margin-right:1rem;font-size:1.25rem;line-height:inherit;white-space:nowrap}.navbar-brand:focus,.navbar-brand:hover{text-decoration:none}.navbar-nav{display:-webkit-box;display:-webkit-flex;display:-ms-flexbox;display:flex;-webkit-box-orient:vertical;-webkit-box-direction:normal;-webkit-flex-direction:column;-ms-flex-direction:column;flex-direction:column;padding-left:0;margin-bottom:0;list-style:none}.navbar-nav .nav-link{padding-right:0;padding-left:0}.navbar-text{display:inline-block;padding-top:.425rem;padding-bottom:.425rem}.navbar-toggler{-webkit-align-self:flex-start;-ms-flex-item-align:start;align-self:flex-start;padding:.25rem .75rem;font-size:1.25rem;line-height:1;background:0 0;border:1px solid transparent;border-radius:.25rem}.navbar-toggler:focus,.navbar-toggler:hover{text-decoration:none}.navbar-toggler-icon{display:inline-block;width:1.5em;height:1.5em;vertical-align:middle;content:"";background:no-repeat center center;-webkit-background-size:100% 100%;background-size:100% 100%}.navbar-toggler-left{position:absolute;left:1rem}.navbar-toggler-right{position:absolute;right:1rem}@media (max-width:575px){.navbar-toggleable .navbar-nav .dropdown-menu{position:static;float:none}.navbar-toggleable>.container{padding-right:0;padding-left:0}}@media (min-width:576px){.navbar-toggleable{-webkit-box-orient:horizontal;-webkit-box-direction:normal;-webkit-flex-direction:row;-ms-flex-direction:row;flex-direction:row;-webkit-flex-wrap:nowrap;-ms-flex-wrap:nowrap;flex-wrap:nowrap;-webkit-box-align:center;-webkit-align-items:center;-ms-flex-align:center;align-items:center}.navbar-toggleable .navbar-nav{-webkit-box-orient:horizontal;-webkit-box-direction:normal;-webkit-flex-direction:row;-ms-flex-direction:row;flex-direction:row}.navbar-toggleable .navbar-nav .nav-link{padding-right:.5rem;padding-left:.5rem}.navbar-toggleable>.container{display:-webkit-box;display:-webkit-flex;display:-ms-flexbox;display:flex;-webkit-flex-wrap:nowrap;-ms-flex-wrap:nowrap;flex-wrap:nowrap;-webkit-box-align:center;-webkit-align-items:center;-ms-flex-align:center;align-items:center}.navbar-toggleable .navbar-collapse{display:-webkit-box !important;display:-webkit-flex !important;display:-ms-flexbox !important;display:flex !important;width:100%}.navbar-toggleable .navbar-toggler{display:none}}@media (max-width:767px){.navbar-toggleable-sm .navbar-nav .dropdown-menu{position:static;float:none}.navbar-toggleable-sm>.container{padding-right:0;padding-left:0}}@media (min-width:768px){.navbar-toggleable-sm{-webkit-box-orient:horizontal;-webkit-box-direction:normal;-webkit-flex-direction:row;-ms-flex-direction:row;flex-direction:row;-webkit-flex-wrap:nowrap;-ms-flex-wrap:nowrap;flex-wrap:nowrap;-webkit-box-align:center;-webkit-align-items:center;-ms-flex-align:center;align-items:center}.navbar-toggleable-sm .navbar-nav{-webkit-box-orient:horizontal;-webkit-box-direction:normal;-webkit-flex-direction:row;-ms-flex-direction:row;flex-direction:row}.navbar-toggleable-sm .navbar-nav .nav-link{padding-right:.5rem;padding-left:.5rem}.navbar-toggleable-sm>.container{display:-webkit-box;display:-webkit-flex;display:-ms-flexbox;display:flex;-webkit-flex-wrap:nowrap;-ms-flex-wrap:nowrap;flex-wrap:nowrap;-webkit-box-align:center;-webkit-align-items:center;-ms-flex-align:center;align-items:center}.navbar-toggleable-sm .navbar-collapse{display:-webkit-box !important;display:-webkit-flex !important;display:-ms-flexbox !important;display:flex !important;width:100%}.navbar-toggleable-sm .navbar-toggler{display:none}}@media (max-width:991px){.navbar-toggleable-md .navbar-nav .dropdown-menu{position:static;float:none}.navbar-toggleable-md>.container{padding-right:0;padding-left:0}}@media (min-width:992px){.navbar-toggleable-md{-webkit-box-orient:horizontal;-webkit-box-direction:normal;-webkit-flex-direction:row;-ms-flex-direction:row;flex-direction:row;-webkit-flex-wrap:nowrap;-ms-flex-wrap:nowrap;flex-wrap:nowrap;-webkit-box-align:center;-webkit-align-items:center;-ms-flex-align:center;align-items:center}.navbar-toggleable-md .navbar-nav{-webkit-box-orient:horizontal;-webkit-box-direction:normal;-webkit-flex-direction:row;-ms-flex-direction:row;flex-direction:row}.navbar-toggleable-md .navbar-nav .nav-link{padding-right:.5rem;padding-left:.5rem}.navbar-toggleable-md>.container{display:-webkit-box;display:-webkit-flex;display:-ms-flexbox;display:flex;-webkit-flex-wrap:nowrap;-ms-flex-wrap:nowrap;flex-wrap:nowrap;-webkit-box-align:center;-webkit-align-items:center;-ms-flex-align:center;align-items:center}.navbar-toggleable-md .navbar-collapse{display:-webkit-box !important;display:-webkit-flex !important;display:-ms-flexbox !important;display:flex !important;width:100%}.navbar-toggleable-md .navbar-toggler{display:none}}@media (max-width:1199px){.navbar-toggleable-lg .navbar-nav .dropdown-menu{position:static;float:none}.navbar-toggleable-lg>.container{padding-right:0;padding-left:0}}@media (min-width:1200px){.navbar-toggleable-lg{-webkit-box-orient:horizontal;-webkit-box-direction:normal;-webkit-flex-direction:row;-ms-flex-direction:row;flex-direction:row;-webkit-flex-wrap:nowrap;-ms-flex-wrap:nowrap;flex-wrap:nowrap;-webkit-box-align:center;-webkit-align-items:center;-ms-flex-align:center;align-items:center}.navbar-toggleable-lg .navbar-nav{-webkit-box-orient:horizontal;-webkit-box-direction:normal;-webkit-flex-direction:row;-ms-flex-direction:row;flex-direction:row}.navbar-toggleable-lg .navbar-nav .nav-link{padding-right:.5rem;padding-left:.5rem}.navbar-toggleable-lg>.container{display:-webkit-box;display:-webkit-flex;display:-ms-flexbox;display:flex;-webkit-flex-wrap:nowrap;-ms-flex-wrap:nowrap;flex-wrap:nowrap;-webkit-box-align:center;-webkit-align-items:center;-ms-flex-align:center;align-items:center}.navbar-toggleable-lg .navbar-collapse{display:-webkit-box !important;display:-webkit-flex !important;display:-ms-flexbox !important;display:flex !important;width:100%}.navbar-toggleable-lg .navbar-toggler{display:none}}.navbar-toggleable-xl{-webkit-box-orient:horizontal;-webkit-box-direction:normal;-webkit-flex-direction:row;-ms-flex-direction:row;flex-direction:row;-webkit-flex-wrap:nowrap;-ms-flex-wrap:nowrap;flex-wrap:nowrap;-webkit-box-align:center;-webkit-align-items:center;-ms-flex-align:center;align-items:center}.navbar-toggleable-xl .navbar-nav .dropdown-menu{position:static;float:none}.navbar-toggleable-xl>.container{padding-right:0;padding-left:0}.navbar-toggleable-xl .navbar-nav{-webkit-box-orient:horizontal;-webkit-box-direction:normal;-webkit-flex-direction:row;-ms-flex-direction:row;flex-direction:row}.navbar-toggleable-xl .navbar-nav .nav-link{padding-right:.5rem;padding-left:.5rem}.navbar-toggleable-xl>.container{display:-webkit-box;display:-webkit-flex;display:-ms-flexbox;display:flex;-webkit-flex-wrap:nowrap;-ms-flex-wrap:nowrap;flex-wrap:nowrap;-webkit-box-align:center;-webkit-align-items:center;-ms-flex-align:center;align-items:center}.navbar-toggleable-xl .navbar-collapse{display:-webkit-box !important;display:-webkit-flex !important;display:-ms-flexbox !important;display:flex !important;width:100%}.navbar-toggleable-xl .navbar-toggler{display:none}.navbar-light .navbar-brand,.navbar-light .navbar-toggler{color:rgba(0,0,0,.9)}.navbar-light .navbar-brand:focus,.navbar-light .navbar-brand:hover,.navbar-light .navbar-toggler:focus,.navbar-light .navbar-toggler:hover{color:rgba(0,0,0,.9)}.navbar-light .navbar-nav .nav-link{color:rgba(0,0,0,.5)}.navbar-light .navbar-nav .nav-link:focus,.navbar-light .navbar-nav .nav-link:hover{color:rgba(0,0,0,.7)}.navbar-light .navbar-nav .nav-link.disabled{color:rgba(0,0,0,.3)}.navbar-light .navbar-nav .open>.nav-link,.navbar-light .navbar-nav .active>.nav-link,.navbar-light .navbar-nav .nav-link.open,.navbar-light .navbar-nav .nav-link.active{color:rgba(0,0,0,.9)}.navbar-light .navbar-toggler{border-color:rgba(0,0,0,.1)}.navbar-light .navbar-toggler-icon{background-image:url("data:image/svg+xml;charset=utf8,%3Csvg viewBox='0 0 32 32' xmlns='http://www.w3.org/2000/svg'%3E%3Cpath stroke='rgba(0, 0, 0, 0.5)' stroke-width='2' stroke-linecap='round' stroke-miterlimit='10' d='M4 8h24M4 16h24M4 24h24'/%3E%3C/svg%3E")}.navbar-light .navbar-text{color:rgba(0,0,0,.5)}.navbar-inverse .navbar-brand,.navbar-inverse .navbar-toggler{color:#fff}.navbar-inverse .navbar-brand:focus,.navbar-inverse .navbar-brand:hover,.navbar-inverse .navbar-toggler:focus,.navbar-inverse .navbar-toggler:hover{color:#fff}.navbar-inverse .navbar-nav .nav-link{color:rgba(255,255,255,.5)}.navbar-inverse .navbar-nav .nav-link:focus,.navbar-inverse .navbar-nav .nav-link:hover{color:rgba(255,255,255,.75)}.navbar-inverse .navbar-nav .nav-link.disabled{color:rgba(255,255,255,.25)}.navbar-inverse .navbar-nav .open>.nav-link,.navbar-inverse .navbar-nav .active>.nav-link,.navbar-inverse .navbar-nav .nav-link.open,.navbar-inverse .navbar-nav .nav-link.active{color:#fff}.navbar-inverse .navbar-toggler{border-color:rgba(255,255,255,.1)}.navbar-inverse .navbar-toggler-icon{background-image:url("data:image/svg+xml;charset=utf8,%3Csvg viewBox='0 0 32 32' xmlns='http://www.w3.org/2000/svg'%3E%3Cpath stroke='rgba(255, 255, 255, 0.5)' stroke-width='2' stroke-linecap='round' stroke-miterlimit='10' d='M4 8h24M4 16h24M4 24h24'/%3E%3C/svg%3E")}.navbar-inverse .navbar-text{color:rgba(255,255,255,.5)} .slick-slider{position:relative;display:block;box-sizing:border-box;-webkit-user-select:none;-moz-user-select:none;-ms-user-select:none;user-select:none;-webkit-touch-callout:none;-khtml-user-select:none;-ms-touch-action:pan-y;touch-action:pan-y;-webkit-tap-highlight-color:transparent}.slick-list{position:relative;display:block;overflow:hidden;margin:0;padding:0}.slick-list:focus{outline:none}.slick-list.dragging{cursor:pointer;cursor:hand}.slick-slider .slick-track,.slick-slider .slick-list{-webkit-transform:translate3d(0,0,0);-moz-transform:translate3d(0,0,0);-ms-transform:translate3d(0,0,0);-o-transform:translate3d(0,0,0);transform:translate3d(0,0,0)}.slick-track{position:relative;top:0;left:0;display:block}.slick-track:before,.slick-track:after{display:table;content:''}.slick-track:after{clear:both}.slick-loading .slick-track{visibility:hidden}.slick-slide{display:none;float:left;height:100%;min-height:1px}[dir=rtl] .slick-slide{float:right}.slick-slide img{display:block}.slick-slide.slick-loading img{display:none}.slick-slide.dragging img{pointer-events:none}.slick-initialized .slick-slide{display:block}.slick-loading .slick-slide{visibility:hidden}.slick-vertical .slick-slide{display:block;height:auto;border:1px solid transparent}.slick-arrow.slick-hidden{display:none} @charset 'UTF-8';.slick-loading .slick-list{background:#fff url(//completechiropracticdc.com/site/wp-content/themes/hollow/vendor/slick/./ajax-loader.gif) center center no-repeat}@font-face{font-family:'slick';font-weight:400;font-style:normal;src:url(//completechiropracticdc.com/site/wp-content/themes/hollow/vendor/slick/./fonts/slick.eot);src:url(//completechiropracticdc.com/site/wp-content/themes/hollow/vendor/slick/./fonts/slick.eot?#iefix) format('embedded-opentype'),url(//completechiropracticdc.com/site/wp-content/themes/hollow/vendor/slick/./fonts/slick.woff) format('woff'),url(//completechiropracticdc.com/site/wp-content/themes/hollow/vendor/slick/./fonts/slick.ttf) format('truetype'),url(//completechiropracticdc.com/site/wp-content/themes/hollow/vendor/slick/./fonts/slick.svg#slick) format('svg')}.slick-prev,.slick-next{font-size:0;line-height:0;position:absolute;top:50%;display:block;width:20px;height:20px;padding:0;-webkit-transform:translate(0,-50%);-ms-transform:translate(0,-50%);transform:translate(0,-50%);cursor:pointer;color:transparent;border:none;outline:none;background:0 0}.slick-prev:hover,.slick-prev:focus,.slick-next:hover,.slick-next:focus{color:transparent;outline:none;background:0 0}.slick-prev:hover:before,.slick-prev:focus:before,.slick-next:hover:before,.slick-next:focus:before{opacity:1}.slick-prev.slick-disabled:before,.slick-next.slick-disabled:before{opacity:.25}.slick-prev:before,.slick-next:before{font-family:'slick';font-size:20px;line-height:1;opacity:.75;color:#fff;-webkit-font-smoothing:antialiased;-moz-osx-font-smoothing:grayscale}.slick-prev{left:-25px}[dir=rtl] .slick-prev{right:-25px;left:auto}.slick-prev:before{content:'←'}[dir=rtl] .slick-prev:before{content:'→'}.slick-next{right:-25px}[dir=rtl] .slick-next{right:auto;left:-25px}.slick-next:before{content:'→'}[dir=rtl] .slick-next:before{content:'←'}.slick-dotted.slick-slider{margin-bottom:30px}.slick-dots{position:absolute;bottom:-25px;display:block;width:100%;padding:0;margin:0;list-style:none;text-align:center}.slick-dots li{position:relative;display:inline-block;width:20px;height:20px;margin:0 5px;padding:0;cursor:pointer}.slick-dots li button{font-size:0;line-height:0;display:block;width:20px;height:20px;padding:5px;cursor:pointer;color:transparent;border:0;outline:none;background:0 0}.slick-dots li button:hover,.slick-dots li button:focus{outline:none}.slick-dots li button:hover:before,.slick-dots li button:focus:before{opacity:1}.slick-dots li button:before{font-family:'slick';font-size:6px;line-height:20px;position:absolute;top:0;left:0;width:20px;height:20px;content:'•';text-align:center;opacity:.25;color:#000;-webkit-font-smoothing:antialiased;-moz-osx-font-smoothing:grayscale}.slick-dots li.slick-active button:before{opacity:.75;color:#000} @charset "utf-8";nav a:visited{color:#36352a}.notification-bar{background:red;color:#fff;padding:1rem 0;text-align:center}.notification-bar p,.notification-bar p a{color:#fff;font-size:1rem;margin-bottom:0}.notification-bar p a{text-decoration:underline;font-weight:700}@media only screen and (max-width:991px){.notification-bar{margin-top:48px}}@media only screen and (max-width:767px){.notification-bar{margin-top:48px}}blockquote{padding:10px 20px;margin:0 0 20px;font-size:17.5px;border-left:5px solid #eee}blockquote p:last-child,blockquote ul:last-child,blockquote ol:last-child{margin-bottom:0}blockquote footer,blockquote small,blockquote .small{display:block;font-size:80%;line-height:1.42857;color:#777}blockquote footer:before,blockquote small:before,blockquote .small:before{content:'\2014 \00A0'}.blockquote-reverse,blockquote.pull-right,blockquote.u-pull-right{padding-right:15px;padding-left:0;border-right:5px solid #eee;border-left:0;text-align:right}.blockquote-reverse footer:before,.blockquote-reverse small:before,.blockquote-reverse .small:before,blockquote.pull-right footer:before,blockquote.u-pull-right footer:before,blockquote.pull-right small:before,blockquote.u-pull-right small:before,blockquote.pull-right .small:before,blockquote.u-pull-right .small:before{content:''}.blockquote-reverse footer:after,.blockquote-reverse small:after,.blockquote-reverse .small:after,blockquote.pull-right footer:after,blockquote.u-pull-right footer:after,blockquote.pull-right small:after,blockquote.u-pull-right small:after,blockquote.pull-right .small:after,blockquote.u-pull-right .small:after{content:'\00A0 \2014'}header.header-02{position:relative;z-index:9000;background:#fff;color:#f6f6f6}header.header-02 .col-xs-12:last-of-type{text-align:center}header.header-02 nav{display:inline-block;float:none;text-align:left}header.header-02 .hours{display:block;position:relative;text-align:right;padding:1rem 0}header.header-02 .hours h3,header.header-02 .hours h3 a{color:#545ba8;font-weight:400;font-size:1.2em;margin:.3rem 0}header.header-02 .hours h3 a{font-size:1em}header.header-02 .hours h3 a:hover{color:#ccc}header.header-02 .hours li{color:#545ba8;line-height:1.4;font-weight:300}header.header-02.sticky{position:fixed}header.header-02 .logo img{-webkit-transition:all .32s ease;-o-transition:all .32s ease;transition:all .32s ease}header.header-02.shrink .logo img{max-width:150px}header.header-02 .va-middle{float:left}header.header-02 .phone{text-align:left;font-size:0;display:block}header.header-02 .phone a{color:#fff;font-size:1rem;font-weight:300;margin:.4rem 0;display:inline-block}header.header-02 .social{display:block}header.header-02 .social a{color:#fff;font-size:1rem;display:inline-block;vertical-align:middle;padding:.3rem}header.header-02 .logo img{padding:.5rem 0}header.header-02 #header-border{margin:0;opacity:.5}header.header-02 .meta-wrap{font-size:2rem;font-family:'Lato';font-weight:400;background:#545ba8;margin:0}header.header-02 nav a{font-size:1em;text-transform:none}header.header-02 .mobile-toolbar nav a.mobile-icon{font-size:34px}header.header-02.shrink .meta-wrap{display:block;overflow:hidden;height:0;background:#636363}header.header-02 .social{text-align:right}@media only screen and (max-width:991px){header.header-02 .hours{text-align:center;padding-top:0}header.header-02 nav{background:#545ba8}header.header-02 nav a{font-size:1em;text-transform:uppercase}header.header-02 .hamburger:before,header.header-02 .hamburger:after{background:#545ba8}}.hollow-hero-09{position:relative;font-family:'Lato';font-size:2rem;text-align:center}.hollow-hero-09 .slick-slide{position:relative;display:block;overflow:hidden}.hollow-hero-09 img{position:absolute;display:block;top:50%;left:50%;min-width:100%;min-height:100%;max-width:initial;-webkit-transform:translate(-50%,-50%);-ms-transform:translate(-50%,-50%);transform:translate(-50%,-50%)}.hollow-hero-09 .caption-wrap{display:block;position:relative;padding:10rem 2rem;text-align:center;color:#fff;z-index:100}.hollow-hero-09 .title-wrap{display:block;margin-bottom:.5rem}.hollow-hero-09 h1{font-size:1em;font-weight:400;line-height:1.2;text-transform:capitalize;display:inline-block;padding:.4rem 2rem;background:#545ba8}.hollow-hero-09 h3{font-size:.6em;font-weight:400;line-height:1.2;text-transform:uppercase;display:inline-block;padding:.3rem 1.5rem;background:#545ba8}@media only screen and (max-width:767px){.hollow-hero-09 h1{padding:1rem}.hollow-hero-09 h3{padding:1rem 1.5rem}}.hollow-service-boxes-18{font-family:'Lato';font-size:2rem;padding:3rem 0 0;display:block;position:relative;background:url(//completechiropracticdc.com/site/wp-content/themes/hollow/img/service/service-bg.jpg) center center no-repeat;background-size:cover}.hollow-service-box-18{margin-bottom:3rem;box-shadow:2px 2px 2px rgba(0,0,0,.4);overflow:hidden;position:relative;background:#fff;transform:translateY(0);-webkit-transition:all .3s ease;-o-transition:all .3s ease;transition:all .3s ease}.hollow-service-box-18:hover{box-shadow:2px 2px 12px rgba(0,0,0,.6);transform:translateY(-10px)}.hollow-service-box-18 .img-wrap{display:block;position:relative;height:15vw;overflow:hidden;max-height:220px}.hollow-service-box-18 .img-wrap img{position:absolute;min-width:100%;min-height:100%;max-width:initial;top:50%;left:50%;transform:translate(-50%,-50%)}.hollow-service-box-18 .text-wrap{display:block;position:relative;padding:1rem}.hollow-service-box-18 .text-wrap h3{font-size:.7em;font-weight:400;line-height:1.2;color:silver;margin-bottom:1rem}.hollow-service-box-18 .text-wrap p{font-size:.6em;font-weight:300;line-height:1.4;color:#000;margin-bottom:.4rem}.hollow-service-box-18 .button-wrap{display:block;position:relative;text-align:right}.hollow-service-box-18 .button-wrap a{display:inline-block;position:relative;font-size:.45em;font-weight:400;text-transform:uppercase;padding-right:.4rem;color:#545ba8;transform:translateX(30px);-webkit-transition:all .3s ease;-o-transition:all .3s ease;transition:all .3s ease}.hollow-service-box-18 .button-wrap a:hover{transform:translateX(0);color:#545ba8}.hollow-service-box-18 .button-wrap a:hover i{display:inline-block;transform:translateX(0);opacity:1;color:#545ba8}.hollow-service-box-18 .button-wrap a i{opacity:0;padding-left:.4rem;transform:translateX(-30px);-webkit-transition:all .2s ease;-o-transition:all .2s ease;transition:all .2s ease}@media only screen and (max-width:767px){.hollow-service-box-18 .img-wrap{height:50vw}.hollow-service-box-18 .button-wrap{padding-right:1rem}}.hollow-content-08{display:block;position:relative;padding:2rem 0 3rem;font-family:'Lato';font-size:2rem;background:url(//completechiropracticdc.com/site/wp-content/themes/hollow/img/content-bg.jpg) center center no-repeat;background-size:cover}.hollow-content-08 .content-wrap{text-align:center;position:relative;display:block;overflow:hidden}.hollow-content-08 h2{position:relative;display:inline-block;text-align:center;font-size:1.1em;font-weight:400;line-height:1;color:#fff;margin-bottom:1.2rem;padding:0 1rem}.hollow-content-08 h2:before,.hollow-content-08 h2:after{position:absolute;top:50%;display:block;width:1000px;height:1px;content:'';background-color:#fff;width:1000px}.hollow-content-08 h2:before{right:100%}.hollow-content-08 h2:after{left:100%}.hollow-content-08 p{font-size:.6em;font-weight:300;color:#fff;line-height:1.5;max-width:90%;margin:0 auto;margin-bottom:1.5rem}.hollow-content-08 p:first-of-type{font-weight:400;max-width:70%;color:#fff}.hollow-content-08 span#underline{display:block;height:1px;width:100%;background-color:#fff}.hollow-action-02{display:block;position:relative;font-family:'Lato';font-size:2rem;background:url(//completechiropracticdc.com/site/wp-content/themes/hollow/img/action-bg.jpg) center center no-repeat;background-size:cover;padding:4rem 0}.hollow-action-02 .content-wrap{display:block;position:relative;padding:0 5rem;text-align:center}.hollow-action-02 h3{color:#fff;font-size:.75em;font-weight:400;text-transform:uppercase;line-height:1.5;margin-top:0;margin-bottom:1rem}.hollow-action-02 p{font-size:.6em;font-weight:300;line-height:1.5em;margin-bottom:1em;color:#fff}.hollow-action-02 a{font-size:.6em;font-weight:300;padding:.5em 1.5em;color:#fff;background:#545ba8;display:inline-block;border:1px solid #fff;text-transform:uppercase;-webkit-transition:.3s ease;-o-transition:.3s ease;transition:.3s ease}.hollow-action-02 a:hover{background:0 0}@media only screen and (min-width:768px){.hollow-action-02{text-align:center}.hollow-action-02 p:before{width:24em}}@media only screen and (max-width:767px){.hollow-action-02{padding:1.75em 1em}.hollow-action-02 .content-wrap{padding:0}.hollow-action-02 h1{font-size:2.3rem}}.hollow-blog-section-02{font-family:'Lato';font-size:2rem;padding-top:2rem}.hollow-blog-section-02 .box{margin-bottom:2rem;background:#fff}.hollow-blog-section-02 img{display:block;position:relative;width:100%}.hollow-blog-section-02 .text-wrap{border:1px solid #cbcbcb;padding:1.2rem}.hollow-blog-section-02 h1{font-size:1em;text-align:center;margin-bottom:2rem;text-transform:uppercase;font-weight:300;color:#545ba8}.hollow-blog-section-02 h2{font-size:.6em;font-weight:400;margin-bottom:1rem;line-height:1.2;color:silver}.hollow-blog-section-02 h2.date{color:#545ba8}.hollow-blog-section-02 h2.date>i{display:inline-block;padding-right:.7rem}.hollow-blog-section-02 p{font-size:.6em;font-weight:300;line-height:1.2;margin-bottom:1rem;color:#000}.hollow-blog-section-02 a{font-size:.5em;font-weight:300;text-transform:uppercase;display:inline-block;color:#fff;background:#545ba8;padding:.5rem 1rem;border:1px solid #545ba8;-webkit-transition:all .3s ease;-o-transition:all .3s ease;transition:all .3s ease}.hollow-blog-section-02 a:hover{background:0 0;color:#545ba8}.hollow-blog-section-02 a>i{padding-left:.5rem;-webkit-transition:.3s ease;-o-transition:.3s ease;transition:.3s ease}.hollow-blog-section-02 a:hover>i{padding-left:1rem}@media only screen and (max-width:767px){.hollow-blog-section-02 p{margin-bottom:.5rem}}.hollow-contact-07{font-family:'Lato';font-size:2rem;position:relative;overflow:hidden}.hollow-contact-07 .contact-background{position:absolute;display:block;top:50%;left:50%;width:100%;max-width:initial;height:auto;min-height:100%;z-index:20;transform:translate(-50%,-50%)}.hollow-contact-07 .card{padding:6rem 0 7rem 3.5rem;display:inline-block;position:relative;z-index:200}.hollow-contact-07 .content-wrap{display:block;position:relative;padding:1.5rem;background:#fff;text-align:left}.hollow-contact-07 .content-wrap h1{font-size:1em;font-weight:400;line-height:1;color:#545ba8;margin-bottom:.8rem}.hollow-contact-07 .content-wrap p{font-size:.5em;font-weight:300;line-height:1.2;color:gray;margin-bottom:1rem}.hollow-contact-07 .content-wrap span{display:block;position:relative;font-size:.6em;font-weight:300;margin-bottom:.8rem;color:gray;line-height:1.2}.hollow-contact-07 .content-wrap span strong{font-weight:400;vertical-align:top;width:25%;position:relative;display:inline-block}.hollow-contact-07 .content-wrap .right{display:inline-block;position:relative;text-align:left;padding-left:.5rem;font-size:1em;font-weight:300;margin-bottom:0;vertical-align:top;width:75%}.hollow-contact-07 .social{display:inline-block;font-size:1.5rem}.hollow-contact-07 .social .fa-stack{height:3rem;width:3rem}.hollow-contact-07 .social .fa-stack-1x,.hollow-contact-07 .social .fa-stack-2x{top:50%;left:50%;transform:translate(-50%,-50%);-webkit-transition:all .3s ease;-o-transition:all .3s ease;transition:all .3s ease}.hollow-contact-07 .social .fa-stack-1x{color:#545ba8;font-size:.7em}.hollow-contact-07 .social .fa-stack-2x{color:silver;font-size:1.5em}.hollow-contact-07 .social a:hover .fa-stack-1x{color:silver}.hollow-contact-07 .social a:hover .fa-stack-2x{color:#545ba8}.hollow-contact-07 .crossbar{position:absolute;display:block;padding:2rem 6rem;background:rgba(84,91,168,.7);text-align:left;bottom:10%;left:0;width:100%;z-index:100}.hollow-contact-07 .crossbar-content{display:inline-block;position:relative;text-align:center}.hollow-contact-07 .crossbar-content h1{font-size:1.5em;font-weight:400;line-height:1.2;margin-bottom:1rem;color:#fff}.hollow-contact-07 .crossbar-content p{font-size:.6em;font-weight:300;line-height:1.4;color:#fff}.hollow-contact-07 .map-wrapper{position:absolute;display:block;min-width:100%;min-height:100%;height:auto;max-width:100%;z-index:0}@media (min-width:768px){.hollow-contact-07{max-height:630px}.hollow-contact-07 .map-wrapper{top:50%;left:50%;transform:translate(-50%,-50%)}.hollow-contact-07 .crossbar-content{width:40vw;max-width:700px}}@media only screen and (max-width:1199px){.hollow-contact-07 .content-wrap h1{font-size:1em}}@media only screen and (max-width:991px){.hollow-contact-07 .card{padding:5rem 0}.hollow-contact-07 .crossbar{padding:1.5rem 5rem}.hollow-contact-07 .crossbar-content h1{font-size:1.3em;margin-bottom:.8rem}}@media only screen and (max-width:767px){.hollow-contact-07 .card{padding:0;position:relative}.hollow-contact-07 .contact-background{position:relative;transform:none;top:0;left:0}.hollow-contact-07 .content-wrap{text-align:center}.hollow-contact-07 .content-wrap span strong{width:100%;margin-bottom:.5rem}.hollow-contact-07 .content-wrap span .right{width:100%;margin-bottom:1rem;text-align:center}.hollow-contact-07 .crossbar{padding:2rem 0;background:#949494;position:relative;text-align:center}.hollow-contact-07 .map-wrapper{position:relative}}.hollow-contact-01{font-family:'Lato';font-size:2rem;color:#fff;position:relative;overflow:hidden}.hollow-contact-01 .info-wrap{z-index:10}.hollow-contact-01 .info-wrap .info-text-wrap{background:#545ca8;padding:.8em}.hollow-contact-01 .content-wrap .info-wrap .title-wrap{display:block;border-bottom:2px solid #fff;margin-bottom:.3em}.hollow-contact-01 .content-wrap .info-wrap .title-wrap h1,.hollow-contact-01 .content-wrap .info-wrap .title-wrap a{display:inline-block;line-height:1em;font-weight:300}.hollow-contact-01 .content-wrap .info-wrap .title-wrap h1{font-size:1.5em;margin-bottom:.3em}.hollow-contact-01 .content-wrap .info-wrap .title-wrap a{font-size:.75em;padding:.1em .6em;border:1px solid #fff;margin-left:7em;-webkit-transition:.2s ease;-o-transition:.2s ease;transition:.2s ease;color:#fff}.hollow-contact-01 .content-wrap .info-wrap .title-wrap a:hover{background:silver;color:#fff}.hollow-contact-01 .info-wrap .text-wrap{padding:.3rem 0}.hollow-contact-01 .content-wrap .info-wrap .text-wrap p{color:#fff;line-height:1.5em;font-weight:300;font-size:.6em}.hollow-contact-01 .contact-background{position:relative;display:block;width:100%}.hollow-contact-01 .info-wrap .text-wrap p>a{color:#000}.hollow-contact-01 .gm-style-iw{color:#000 !important}@media only screen and (min-width:768px){.hollow-contact-01 .info-wrap{top:50%;transform:translateY(-50%);right:0;position:absolute}}.hollow-contact-01 .ratings-header{text-align:center;background:#fff;color:#253c7b;font-size:1em;margin:0;padding:10px 0 20px;font-weight:300}.hollow-contact-01 .ratings-tagline{font-size:.9em}.hollow-contact-01 .ratings-tagline a{display:inline-block;border-bottom:1px solid #2ecc71;color:#253c7b}.hollow-contact-01 .ratings{z-index:100;top:0;left:0;box-shadow:0 2px 5px -2px #000}@media (min-width:768px){.hollow-contact-01 .ratings{height:100%;overflow-y:auto;max-width:450px;position:absolute}}.hollow-contact-01 .ratings li.review{transition:background .1s;background:#fff;clear:left}.hollow-contact-01 .ratings li.review>*{padding:15px}.hollow-contact-01 .review-header{background:#253c7b;color:#fff}.hollow-contact-01 .review-header>*{display:inline-block;vertical-align:middle}.hollow-contact-01 .review-header>*:not(:last-child){margin-right:10px}.hollow-contact-01 .ratings li.review i.fa-star{color:#ffe000}.hollow-contact-01 .review-body a.review-profile-photo{display:block;text-align:center;width:64px;float:left;margin-right:15px}.hollow-contact-01 .review-body a.review-profile-photo+*{overflow:hidden}.hollow-contact-01 .ratings .review-author{font-weight:700;text-transform:capitalize}.hollow-contact-01 .review-content{margin-bottom:5px}.hollow-contact-01 .ratings li.review .button{border:none;outline:none;cursor:pointer;padding:5px 30px;background:#2ecc71;color:#fff;font-size:16px;float:right}.hollow-contact-01 .ratings li.review .button:hover{background:#1bab58}.footer-02{background:gray;color:#fff;font-family:'Lato';font-weight:300;font-size:1em;line-height:1em;padding:10px}.footer-02 a{color:#fff;text-decoration:none;display:block;line-height:2}.footer-02 .copyright,.footer-02 .design{padding:15px 0;font-weight:300}.footer-02 .design{float:right}.footer-02 .design a{text-decoration:none;display:inline-block;color:#fff}@media only screen and (max-width:991px){.footer-02{text-align:center}.footer-02 .design{float:none}}header.shrink .hours{display:none}header.header-02 nav a{font-size:1.2em}header.header-02 .phone a{font-weight:400}header.header-02 .phone a:hover,header.header-02 .social a:hover{color:silver}.hollow-hero-09 h1{font-size:1.2em}.hollow-hero-09 h3{font-size:.6em;padding:.8rem 1.5rem}.hollow-service-box-18 .button-wrap a{font-size:.5em}.hollow-content-08{padding:4rem 0 4rem}.hollow-content-08 .content-wrap h3{color:#fff;font-size:.6em;margin:0 auto;max-width:60%;margin-bottom:.7em}.hollow-content-08 p:first-of-type{max-width:80%;font-weight:300}.hollow-content-08 h2:before,.hollow-content-08 h2:after,.hollow-content-08 span#underline{height:2px}.hollow-action-02 h3{text-transform:capitalize}.hollow-blog-section-02{background:url(//completechiropracticdc.com/site/wp-content/themes/hollow/./img/service/service-bg.jpg) center center no-repeat;background-size:cover}.hollow-blog-section-02 .box{box-shadow:0px 2px 2px rgba(0,0,0,.4)}.hollow-contact-07 .crossbar-content p{margin:0 .7em}body div.container .post-item-header,body div.container .post-item .post-content a,.blog-return a.blog-return-btn{background:#545ca8}.blog-return a.blog-return-btn:hover{background:#3d4279}body div.container .post-item p{border-color:#545ca8}.blog-post-content h1{font-size:2rem;color:#545ca8}.blog-post-content h3{font-size:1.3rem;color:#545ca8}.blog-sidebar{margin:1rem 0}.blog-wrap{margin-top:1rem}@media only screen and (max-width:767px){.interior-page{padding-top:.5rem}body:not(.home) header.header-02 .hours{margin-top:4rem}.hollow-contact-07 .crossbar{background:#545ca8}}@media only screen and (max-width:525px){.interior-page{padding-top:1.5rem}}.int-pg a{color:#000;font-size:1.1em}.content.seo p a:hover,.int-pg a:hover{color:#036;font-weight:400;cursor:pointer}.wpcf7-contact-page input:focus,.wpcf7-contact-page textarea:focus{border-color:#036}.wpcf7-contact-page .submit-wrapper input:hover{cursor:pointer}.int-pg-foot p{padding:1.2em;text-align:center;background:#ccc;border:7px double #fff;color:#000;margin-bottom:0}.int-pg-foot .num-span{font-weight:400}.num-span{white-space:nowrap}.int-pg .img-right,.int-pg .img-left,.int-pg .img-ctr{margin:0 auto .5em}@media only screen and (min-width:768px){.int-pg .img-right{float:right;max-width:40%;margin-left:.5em;margin-bottom:.3em}.int-pg .img-left{float:left;max-width:22%;margin-right:.5em;margin-bottom:.3em}}.interior-bar-04{display:block;position:relative;font-family:'Lato';font-size:2rem;padding-top:1rem}.interior-bar-04 .header-img-wrap{display:block;position:relative;overflow:hidden;margin-bottom:1rem}.interior-bar-04 .header-img-wrap:before{content:"";display:block;position:relative;margin:16rem 0}.interior-bar-04 .header-img-wrap img{display:block;position:absolute;min-height:100%;min-width:100%;max-width:initial;top:50%;left:50%;transform:translate(-50%,-50%)}.interior-bar-04 .bar-header{display:block;position:relative;background:#545ba8;padding:.5rem 1rem;margin-bottom:1rem}.interior-bar-04 h1{color:#fff;margin-bottom:0;text-transform:capitalize;font-weight:300;font-size:1.2em;text-align:center;padding:0}.interior-bar-04 h3{color:#545ba8}.interior-bar-04 ul{margin:1rem 0}.interior-bar-04 ul li i{vertical-align:top;line-height:1.6;color:#545ba8;font-size:.25em;margin-top:.5rem}.interior-bar-04 ul li p{max-width:90%}@media only screen and (max-width:767px){.interior-bar-04 ul{display:block}.int-pg-header .interior-bar-04{padding-top:0}.int-pg-header .interior-bar-04 .bar-header{margin-bottom:0}}@media only screen and (max-width:991px){.interior-bar-04 .header-img-wrap:before{margin:12rem}.interior-bar-04 ul li p{max-width:85%}.interior-bar-04 ul{margin:0}}.interior-accordion-02{display:block;position:relative;font-size:2rem;font-family:'Lato';padding:2rem 0}.interior-accordion-02 .accordion-menu{display:block;position:relative}.interior-accordion-02 .accordion-dropdown{display:block;position:relative;margin:0;padding:0}.interior-accordion-02 h3{font-size:.6em;font-weight:300;padding:1rem;margin:0;color:#000;background:#ccc;line-height:1.2;cursor:pointer;-webkit-transition:all .3s ease;-o-transition:all .3s ease;transition:all .3s ease;border:1px solid #555ca8}.interior-accordion-02 h3:hover{background:#e6e6e6}.interior-accordion-02 h3>span{font-weight:600;color:#555ca8;padding-right:.5rem;-webkit-transition:all .3s ease;-o-transition:all .3s ease;transition:.3s all ease}.interior-accordion-02 .accordion-dropdown-item{position:relative;display:block;padding:.5rem;background:#efefef;-webkit-transition:all .3s ease;-o-transition:all .3s ease;transition:all .3s ease}.interior-accordion-02 .accordion-dropdown-item:not(.current){max-height:0;overflow:hidden;padding:0 .5rem}.interior-accordion-02 p{font-size:.6em;line-height:1.4;color:#000;padding-left:.5rem}.interior-accordion-02 p>span{font-weight:600;color:#555ca8;padding-right:.5rem;font-size:1em}.interior-accordion-02 ul li p{margin-bottom:.7em}.interior-accordion-02 ul li ol li{line-height:1;font-size:1.3rem;padding-left:1rem;margin:.5em}.interior-accordion-02 ul li ol li:before{content:'\f00c';font-family:'FontAwesome';font-size:1.3rem;color:#555ca8;padding-right:10px}ul.blog-list li:before{content:'\f00c';font-family:'FontAwesome';font-size:1.3rem;color:#555ca8;padding-right:10px}ul.default{display:block;list-style-type:disc;margin-top:1em;margin-bottom:1em;margin-left:0;margin-right:0;padding-left:40px;font-weight:300 !important}ul.default li{display:list-item}.hollow-contact-13{margin:2rem 0 0}.hollow-contact-13 .flex-container{justify-content:space-between}.hollow-contact-13 .map-wrap{height:33vh;width:48.5%;margin-bottom:2rem}.hollow-contact-13 .map-wrap iframe{width:100%;height:100%;pointer-events:none}.hollow-contact-13 .map-wrap iframe.clicked{pointer-events:auto}@media screen and (min-width:768px){.hollow-contact-13 .gmap_canvas:first-of-type{margin-right:1rem}.hollow-contact-13 .gmap_canvas:last-of-type{margin-left:1rem}}@media only screen and (max-width:767px){.hollow-contact-13 .flex-container{flex-direction:column}.hollow-contact-13 .map-wrap{width:100%}}.flex-container{display:flex;margin:auto}.flex-container-fluid,.flex-container-fluid-xs,.flex-container-fluid-sm,.flex-container-fluid-md,.flex-container-fluid-lg{display:flex;width:100%;margin:auto}.flex-column{flex-direction:column}.grid-container{display:grid;margin:auto}.grid-container-fluid{display:grid;width:100% !important}.space-between{justify-content:space-between}@media screen and (min-width:992px){.flex-container-fluid-md{width:960px}}@media screen and (min-width:1200px){.flex-container,.flex-container-fluid-md,.grid-container{width:1140px}}@media only screen and (max-width:1199px){.flex-container,.grid-container{width:960px}.flex-lg-column{flex-direction:column}}@media only screen and (max-width:991px){.flex-container,.grid-container{width:720px}.flex-md-column{flex-direction:column}}@media only screen and (max-width:767px){.flex-container,.grid-container{width:540px}.flex-sm-column{flex-direction:column}}@media only screen and (max-width:576px){.flex-container,.grid-container{width:100%;padding-right:1rem;padding-left:1rem}.flex-xs-column{flex-direction:column}} .ngg-widget,.ngg-widget-slideshow{overflow:hidden;margin:0;padding:5px 0 0;text-align:left}.ngg-widget img{border:2px solid #a9a9a9;margin:0 2px 2px 0;padding:1px;height:auto;float:left} .ngg-galleryoverview{overflow:hidden;margin-top:10px;width:100%;clear:both;display:block !important}.ngg-galleryoverview .desc{margin:0 10px 10px 0;padding:5px}.ngg-gallery-thumbnail-box{float:left;max-width:100% !important}.ngg-template-caption .ngg-gallery-thumbnail-box{margin-right:0}.ngg-gallery-thumbnail{text-align:center;max-width:100% !important;background-color:#fff;border:1px solid #a9a9a9;margin-right:5px;margin:5px}.ngg-template-caption .ngg-gallery-thumbnail{margin-right:0}.ngg-gallery-thumbnail a{display:block;margin:4px;border:none;box-shadow:none}.ngg-gallery-thumbnail img{display:block;margin:0;padding:0;position:relative;max-width:100% !important;height:auto}.ngg-gallery-thumbnail span{font-size:90%;padding-left:5px;display:block}.ngg-galleryoverview{margin-top:40px;margin-bottom:50px;-webkit-transition:width 1s,height 1s,background-color 1s,-webkit-transform 1s;transition:width 1s,height 1s,background-color 1s,transform 1s;min-height:100px}.ngg-gallery-thumbnail-box.ngg-1-columns{width:100%;float:left !important}.ngg-gallery-thumbnail-box.ngg-2-columns{width:50%;float:left !important}.ngg-gallery-thumbnail-box.ngg-3-columns{width:33.33333%;float:left !important}.ngg-gallery-thumbnail-box.ngg-4-columns{width:25%;float:left !important}.ngg-gallery-thumbnail-box.ngg-5-columns{width:20%;float:left !important}.ngg-gallery-thumbnail-box.ngg-6-columns{width:16.6666%;float:left !important}.ngg-gallery-thumbnail-box.ngg-7-columns{width:14.2857%;float:left !important}.ngg-gallery-thumbnail-box.ngg-8-columns{width:12.5%;float:left !important}.ngg-gallery-thumbnail-box.ngg-9-columns{width:11.1111%;float:left !important}.ngg-gallery-thumbnail-box.ngg-10-columns{width:10%;float:left !important}.ngg-gallery-thumbnail-box.ngg-11-columns{width:9.09%;float:left !important}.ngg-gallery-thumbnail-box.ngg-12-columns{width:8.3333%;float:left !important}.ngg-gallery-thumbnail-box.ngg-13-columns{width:7.692%;float:left !important}.ngg-gallery-thumbnail-box.ngg-14-columns{width:7.142%;float:left !important}.ngg-gallery-thumbnail-box.ngg-15-columns{width:6.6666%;float:left !important}@media (max-width:800px){.ngg-gallery-thumbnail-box.ngg-5-columns,.ngg-gallery-thumbnail-box.ngg-6-columns,.ngg-gallery-thumbnail-box.ngg-7-columns,.ngg-gallery-thumbnail-box.ngg-8-columns,.ngg-gallery-thumbnail-box.ngg-9-columns,.ngg-gallery-thumbnail-box.ngg-10-columns,.ngg-gallery-thumbnail-box.ngg-11-columns,.ngg-gallery-thumbnail-box.ngg-12-columns,.ngg-gallery-thumbnail-box.ngg-13-columns,.ngg-gallery-thumbnail-box.ngg-14-columns,.ngg-gallery-thumbnail-box.ngg-15-columns,.ngg-gallery-thumbnail-box.ngg-16-columns,.ngg-gallery-thumbnail-box.ngg-17-columns,.ngg-gallery-thumbnail-box.ngg-18-columns,.ngg-gallery-thumbnail-box.ngg-19-columns,.ngg-gallery-thumbnail-box.ngg-29-columns{width:25%}}@media (max-width:600px){.ngg-gallery-thumbnail-box.ngg-4-columns,.ngg-gallery-thumbnail-box.ngg-5-columns,.ngg-gallery-thumbnail-box.ngg-6-columns,.ngg-gallery-thumbnail-box.ngg-7-columns,.ngg-gallery-thumbnail-box.ngg-8-columns,.ngg-gallery-thumbnail-box.ngg-9-columns,.ngg-gallery-thumbnail-box.ngg-10-columns,.ngg-gallery-thumbnail-box.ngg-11-columns,.ngg-gallery-thumbnail-box.ngg-12-columns,.ngg-gallery-thumbnail-box.ngg-13-columns,.ngg-gallery-thumbnail-box.ngg-14-columns,.ngg-gallery-thumbnail-box.ngg-15-columns,.ngg-gallery-thumbnail-box.ngg-16-columns,.ngg-gallery-thumbnail-box.ngg-17-columns,.ngg-gallery-thumbnail-box.ngg-18-columns,.ngg-gallery-thumbnail-box.ngg-19-columns,.ngg-gallery-thumbnail-box.ngg-29-columns{width:33.33333%}}@media (max-width:400px){.ngg-gallery-thumbnail-box.ngg-3-columns,.ngg-gallery-thumbnail-box.ngg-4-columns,.ngg-gallery-thumbnail-box.ngg-5-columns,.ngg-gallery-thumbnail-box.ngg-6-columns,.ngg-gallery-thumbnail-box.ngg-7-columns,.ngg-gallery-thumbnail-box.ngg-8-columns,.ngg-gallery-thumbnail-box.ngg-9-columns,.ngg-gallery-thumbnail-box.ngg-10-columns,.ngg-gallery-thumbnail-box.ngg-11-columns,.ngg-gallery-thumbnail-box.ngg-12-columns,.ngg-gallery-thumbnail-box.ngg-13-columns,.ngg-gallery-thumbnail-box.ngg-14-columns,.ngg-gallery-thumbnail-box.ngg-15-columns,.ngg-gallery-thumbnail-box.ngg-16-columns,.ngg-gallery-thumbnail-box.ngg-17-columns,.ngg-gallery-thumbnail-box.ngg-18-columns,.ngg-gallery-thumbnail-box.ngg-19-columns,.ngg-gallery-thumbnail-box.ngg-29-columns{width:50%}}.ngg-galleryoverview.default-view{text-align:center;font-size:0 !important;letter-spacing:0 !important}.ngg-galleryoverview.default-view .ngg-gallery-thumbnail-box{display:inline-block;float:none;vertical-align:middle}.ngg-galleryoverview.default-view .ngg-gallery-thumbnail{background-color:transparent;border:none;margin:0;margin-right:0;position:relative}.ngg-galleryoverview.default-view .ngg-gallery-thumbnail a{margin:2px;box-shadow:none}.ngg-galleryoverview.default-view .ngg-gallery-thumbnail img:hover{opacity:.8}.ngg-galleryoverview.default-view .ngg-gallery-thumbnail img{margin:0 auto;box-shadow:none;cursor:pointer}.ngg-galleryoverview.default-view .slideshowlink{margin:24px auto 0;text-align:center;text-transform:uppercase}.ngg-galleryoverview.default-view .slideshowlink a{font-size:13px;letter-spacing:.75px;cursor:pointer;text-decoration:none;box-shadow:none;border:none}.ngg-galleryoverview.default-view .slideshowlink a:hover{text-decoration:none !important;box-shadow:none !important;border:none !important}.ngg-galleryoverview ul li:before{content:'' !important}.ngg-gallery-list{list-style-type:none;padding:0 !important;text-indent:0px !important}.ngg-galleryoverview div.pic img{width:100%;border:0;border-radius:0}.ngg-gallery-list li{float:left;margin:0 2px !important;overflow:hidden}.ngg-gallery-list li a{border:1px solid #ccc;display:block;padding:2px}.ngg-gallery-list li.selected a{-moz-background-inline-policy:continuous;-moz-background-origin:padding;background:#000 none repeat scroll 0 0}.ngg-gallery-list li img{height:40px;width:40px}li.ngg-next,li.ngg-prev{height:40px;width:40px;font-size:3.5em}li.ngg-next a,li.ngg-prev a{padding-top:10px;border:none;text-decoration:none}.ngg-caption-view-wrapper{display:flex;justify-content:center;flex-wrap:wrap}.ngg-basic-thumbnails-carousel{display:flex;justify-content:center}.ngg-basic-thumbnails-carousel-list{display:flex;flex-wrap:wrap}.ngg-galleryoverview.carousel-view .ngg-gallery-thumbnail img{max-width:80px !important} .ngg-slideshow.slick-slider{margin:40px auto 50px !important;overflow:visible}.ngg-slideshow .ngg-gallery-slideshow-image{display:inline-block;text-align:center;font:0/0 a}.ngg-slideshow .ngg-gallery-slideshow-image:before{content:' ';display:inline-block;vertical-align:middle;height:100%}.ngg-slideshow .ngg-gallery-slideshow-image a{display:inline !important}.ngg-slideshow .ngg-gallery-slideshow-image img{margin:0 auto;display:inline-block !important;vertical-align:middle;max-width:99%!important;max-height:98% !important}.ngg-slideshow .slick-prev{left:20px !important;z-index:10 !important;top:49%;cursor:before}.ngg-slideshow .slick-next{right:30px !important;z-index:10 !important;top:49%;cursor:pointer}.ngg-slideshow .slick-next:before,.ngg-slideshow .slick-prev:before{color:#ccc !important;font-size:32px !important}.ngg-slideshow .slick-next:hover:before,.ngg-slideshow .slick-prev:hover:before{color:#aaa !important;font-size:32px !important}.ngg-slideshow .slick-dots{margin:0;padding:0;bottom:-30px}.ngg-slideshow .slick-dots li{margin:0}.ngg-slideshow .slick-dots li button{margin:0}.ngg-slideshow .slick-dots li button:before{font-size:8px;color:#888;opacity:.5;cursor:pointer}.ngg-slideshow .slick-dots li.slick-active button:before{opacity:1;color:#555}.slideshowlink{margin:-34px auto 50px;text-align:center;text-transform:uppercase}.slideshowlink a{font-size:13px;letter-spacing:.75px;cursor:pointer;text-decoration:none;box-shadow:none;border:none}.slideshowlink a:hover{text-decoration:none !important;box-shadow:none !important;border:none !important}@media (max-width:600px){.ngg-slideshow .ngg-gallery-slideshow-image{height:400px !important}}@media (max-width:450px){.ngg-slideshow .ngg-gallery-slideshow-image{height:300px !important}} /*! * Do not modify this file directly. It is concatenated from individual module CSS files. */ @font-face{font-family:swiper-icons;src:url("data:application/font-woff;charset=utf-8;base64,d09GRgABAAAAAAZgABAAAAAADAAAAAAAAAAAAAAAAAAAAAAAAAAAAAAAAABGRlRNAAAGRAAAABoAAAAci6qHkUdERUYAAAWgAAAAIwAAACQAYABXR1BPUwAABhQAAAAuAAAANuAY7+xHU1VCAAAFxAAAAFAAAABm2fPczU9TLzIAAAHcAAAASgAAAGBP9V5RY21hcAAAAkQAAACIAAABYt6F0cBjdnQgAAACzAAAAAQAAAAEABEBRGdhc3AAAAWYAAAACAAAAAj//wADZ2x5ZgAAAywAAADMAAAD2MHtryVoZWFkAAABbAAAADAAAAA2E2+eoWhoZWEAAAGcAAAAHwAAACQC9gDzaG10eAAAAigAAAAZAAAArgJkABFsb2NhAAAC0AAAAFoAAABaFQAUGG1heHAAAAG8AAAAHwAAACAAcABAbmFtZQAAA/gAAAE5AAACXvFdBwlwb3N0AAAFNAAAAGIAAACE5s74hXjaY2BkYGAAYpf5Hu/j+W2+MnAzMYDAzaX6QjD6/4//Bxj5GA8AuRwMYGkAPywL13jaY2BkYGA88P8Agx4j+/8fQDYfA1AEBWgDAIB2BOoAeNpjYGRgYNBh4GdgYgABEMnIABJzYNADCQAACWgAsQB42mNgYfzCOIGBlYGB0YcxjYGBwR1Kf2WQZGhhYGBiYGVmgAFGBiQQkOaawtDAoMBQxXjg/wEGPcYDDA4wNUA2CCgwsAAAO4EL6gAAeNpj2M0gyAACqxgGNWBkZ2D4/wMA+xkDdgAAAHjaY2BgYGaAYBkGRgYQiAHyGMF8FgYHIM3DwMHABGQrMOgyWDLEM1T9/w8UBfEMgLzE////P/5//f/V/xv+r4eaAAeMbAxwIUYmIMHEgKYAYjUcsDAwsLKxc3BycfPw8jEQA/gZBASFhEVExcQlJKWkZWTl5BUUlZRVVNXUNTQZBgMAAMR+E+gAEQFEAAAAKgAqACoANAA+AEgAUgBcAGYAcAB6AIQAjgCYAKIArAC2AMAAygDUAN4A6ADyAPwBBgEQARoBJAEuATgBQgFMAVYBYAFqAXQBfgGIAZIBnAGmAbIBzgHsAAB42u2NMQ6CUAyGW568x9AneYYgm4MJbhKFaExIOAVX8ApewSt4Bic4AfeAid3VOBixDxfPYEza5O+Xfi04YADggiUIULCuEJK8VhO4bSvpdnktHI5QCYtdi2sl8ZnXaHlqUrNKzdKcT8cjlq+rwZSvIVczNiezsfnP/uznmfPFBNODM2K7MTQ45YEAZqGP81AmGGcF3iPqOop0r1SPTaTbVkfUe4HXj97wYE+yNwWYxwWu4v1ugWHgo3S1XdZEVqWM7ET0cfnLGxWfkgR42o2PvWrDMBSFj/IHLaF0zKjRgdiVMwScNRAoWUoH78Y2icB/yIY09An6AH2Bdu/UB+yxopYshQiEvnvu0dURgDt8QeC8PDw7Fpji3fEA4z/PEJ6YOB5hKh4dj3EvXhxPqH/SKUY3rJ7srZ4FZnh1PMAtPhwP6fl2PMJMPDgeQ4rY8YT6Gzao0eAEA409DuggmTnFnOcSCiEiLMgxCiTI6Cq5DZUd3Qmp10vO0LaLTd2cjN4fOumlc7lUYbSQcZFkutRG7g6JKZKy0RmdLY680CDnEJ+UMkpFFe1RN7nxdVpXrC4aTtnaurOnYercZg2YVmLN/d/gczfEimrE/fs/bOuq29Zmn8tloORaXgZgGa78yO9/cnXm2BpaGvq25Dv9S4E9+5SIc9PqupJKhYFSSl47+Qcr1mYNAAAAeNptw0cKwkAAAMDZJA8Q7OUJvkLsPfZ6zFVERPy8qHh2YER+3i/BP83vIBLLySsoKimrqKqpa2hp6+jq6RsYGhmbmJqZSy0sraxtbO3sHRydnEMU4uR6yx7JJXveP7WrDycAAAAAAAH//wACeNpjYGRgYOABYhkgZgJCZgZNBkYGLQZtIJsFLMYAAAw3ALgAeNolizEKgDAQBCchRbC2sFER0YD6qVQiBCv/H9ezGI6Z5XBAw8CBK/m5iQQVauVbXLnOrMZv2oLdKFa8Pjuru2hJzGabmOSLzNMzvutpB3N42mNgZGBg4GKQYzBhYMxJLMlj4GBgAYow/P/PAJJhLM6sSoWKfWCAAwDAjgbRAAB42mNgYGBkAIIbCZo5IPrmUn0hGA0AO8EFTQAA") format('woff');font-weight:400;font-style:normal}:root{--swiper-theme-color:#007aff}.jp-carousel-overlay .swiper-container{margin-left:auto;margin-right:auto;position:relative;overflow:hidden;list-style:none;padding:0;z-index:1}.jp-carousel-overlay .swiper-container-vertical>.swiper-wrapper{flex-direction:column}.jp-carousel-overlay .swiper-wrapper{position:relative;width:100%;height:100%;z-index:1;display:flex;transition-property:transform;box-sizing:content-box}.jp-carousel-overlay .swiper-container-android .swiper-slide,.jp-carousel-overlay .swiper-wrapper{transform:translate3d(0,0,0)}.jp-carousel-overlay .swiper-container-multirow>.swiper-wrapper{flex-wrap:wrap}.jp-carousel-overlay .swiper-container-multirow-column>.swiper-wrapper{flex-wrap:wrap;flex-direction:column}.jp-carousel-overlay .swiper-container-free-mode>.swiper-wrapper{transition-timing-function:ease-out;margin:0 auto}.jp-carousel-overlay .swiper-container-pointer-events{touch-action:pan-y}.jp-carousel-overlay .swiper-container-pointer-events.swiper-container-vertical{touch-action:pan-x}.jp-carousel-overlay .swiper-slide{flex-shrink:0;width:100%;height:100%;position:relative;transition-property:transform}.jp-carousel-overlay .swiper-slide-invisible-blank{visibility:hidden}.jp-carousel-overlay .swiper-container-autoheight,.jp-carousel-overlay .swiper-container-autoheight .swiper-slide{height:auto}.jp-carousel-overlay .swiper-container-autoheight .swiper-wrapper{align-items:flex-start;transition-property:transform,height}.jp-carousel-overlay .swiper-container-3d{perspective:1200px}.jp-carousel-overlay .swiper-container-3d .swiper-cube-shadow,.jp-carousel-overlay .swiper-container-3d .swiper-slide,.jp-carousel-overlay .swiper-container-3d .swiper-slide-shadow-bottom,.jp-carousel-overlay .swiper-container-3d .swiper-slide-shadow-left,.jp-carousel-overlay .swiper-container-3d .swiper-slide-shadow-right,.jp-carousel-overlay .swiper-container-3d .swiper-slide-shadow-top,.jp-carousel-overlay .swiper-container-3d .swiper-wrapper{transform-style:preserve-3d}.jp-carousel-overlay .swiper-container-3d .swiper-slide-shadow-bottom,.jp-carousel-overlay .swiper-container-3d .swiper-slide-shadow-left,.jp-carousel-overlay .swiper-container-3d .swiper-slide-shadow-right,.jp-carousel-overlay .swiper-container-3d .swiper-slide-shadow-top{position:absolute;left:0;top:0;width:100%;height:100%;pointer-events:none;z-index:10}.jp-carousel-overlay .swiper-container-3d .swiper-slide-shadow-left{background-image:linear-gradient(to left,rgba(0,0,0,.5),rgba(0,0,0,0))}.jp-carousel-overlay .swiper-container-3d .swiper-slide-shadow-right{background-image:linear-gradient(to right,rgba(0,0,0,.5),rgba(0,0,0,0))}.jp-carousel-overlay .swiper-container-3d .swiper-slide-shadow-top{background-image:linear-gradient(to top,rgba(0,0,0,.5),rgba(0,0,0,0))}.jp-carousel-overlay .swiper-container-3d .swiper-slide-shadow-bottom{background-image:linear-gradient(to bottom,rgba(0,0,0,.5),rgba(0,0,0,0))}.jp-carousel-overlay .swiper-container-css-mode>.swiper-wrapper{overflow:auto;scrollbar-width:none;-ms-overflow-style:none}.jp-carousel-overlay .swiper-container-css-mode>.swiper-wrapper::-webkit-scrollbar{display:none}.jp-carousel-overlay .swiper-container-css-mode>.swiper-wrapper>.swiper-slide{scroll-snap-align:start start}.jp-carousel-overlay .swiper-container-horizontal.swiper-container-css-mode>.swiper-wrapper{scroll-snap-type:x mandatory}.jp-carousel-overlay .swiper-container-vertical.swiper-container-css-mode>.swiper-wrapper{scroll-snap-type:y mandatory}:root{--swiper-navigation-size:44px}.jp-carousel-overlay .swiper-button-next,.jp-carousel-overlay .swiper-button-prev{position:absolute;top:50%;width:calc(var(--swiper-navigation-size)/44*27);height:var(--swiper-navigation-size);margin-top:calc(0px - (var(--swiper-navigation-size)/2));z-index:10;cursor:pointer;display:flex;align-items:center;justify-content:center;color:var(--swiper-navigation-color,var(--swiper-theme-color))}.jp-carousel-overlay .swiper-button-next.swiper-button-disabled,.jp-carousel-overlay .swiper-button-prev.swiper-button-disabled{opacity:.35;cursor:auto;pointer-events:none}.jp-carousel-overlay .swiper-button-next:after,.jp-carousel-overlay .swiper-button-prev:after{font-family:swiper-icons;font-size:var(--swiper-navigation-size);text-transform:none!important;letter-spacing:0;text-transform:none;font-variant:initial;line-height:1}.jp-carousel-overlay .swiper-button-prev,.jp-carousel-overlay .swiper-container-rtl .swiper-button-next{left:10px;right:auto}.jp-carousel-overlay .swiper-button-prev:after,.jp-carousel-overlay .swiper-container-rtl .swiper-button-next:after{content:'prev'}.jp-carousel-overlay .swiper-button-next,.jp-carousel-overlay .swiper-container-rtl .swiper-button-prev{right:10px;left:auto}.jp-carousel-overlay .swiper-button-next:after,.jp-carousel-overlay .swiper-container-rtl .swiper-button-prev:after{content:'next'}.jp-carousel-overlay .swiper-button-next.swiper-button-white,.jp-carousel-overlay .swiper-button-prev.swiper-button-white{--swiper-navigation-color:#fff}.jp-carousel-overlay .swiper-button-next.swiper-button-black,.jp-carousel-overlay .swiper-button-prev.swiper-button-black{--swiper-navigation-color:#000}.jp-carousel-overlay .swiper-button-lock{display:none}.jp-carousel-overlay .swiper-pagination{position:absolute;text-align:center;transition:.3s opacity;transform:translate3d(0,0,0);z-index:10}.jp-carousel-overlay .swiper-pagination.swiper-pagination-hidden{opacity:0}.jp-carousel-overlay .swiper-container-horizontal>.swiper-pagination-bullets,.jp-carousel-overlay .swiper-pagination-custom,.jp-carousel-overlay .swiper-pagination-fraction{bottom:10px;left:0;width:100%}.jp-carousel-overlay .swiper-pagination-bullets-dynamic{overflow:hidden;font-size:0}.jp-carousel-overlay .swiper-pagination-bullets-dynamic .swiper-pagination-bullet{transform:scale(.33);position:relative}.jp-carousel-overlay .swiper-pagination-bullets-dynamic .swiper-pagination-bullet-active{transform:scale(1)}.jp-carousel-overlay .swiper-pagination-bullets-dynamic .swiper-pagination-bullet-active-main{transform:scale(1)}.jp-carousel-overlay .swiper-pagination-bullets-dynamic .swiper-pagination-bullet-active-prev{transform:scale(.66)}.jp-carousel-overlay .swiper-pagination-bullets-dynamic .swiper-pagination-bullet-active-prev-prev{transform:scale(.33)}.jp-carousel-overlay .swiper-pagination-bullets-dynamic .swiper-pagination-bullet-active-next{transform:scale(.66)}.jp-carousel-overlay .swiper-pagination-bullets-dynamic .swiper-pagination-bullet-active-next-next{transform:scale(.33)}.jp-carousel-overlay .swiper-pagination-bullet{width:8px;height:8px;display:inline-block;border-radius:50%;background:#000;opacity:.2}.jp-carousel-overlay button.swiper-pagination-bullet{border:none;margin:0;padding:0;box-shadow:none;-webkit-appearance:none;appearance:none}.jp-carousel-overlay .swiper-pagination-clickable .swiper-pagination-bullet{cursor:pointer}.jp-carousel-overlay .swiper-pagination-bullet-active{opacity:1;background:var(--swiper-pagination-color,var(--swiper-theme-color))}.jp-carousel-overlay .swiper-container-vertical>.swiper-pagination-bullets{right:10px;top:50%;transform:translate3d(0,-50%,0)}.jp-carousel-overlay .swiper-container-vertical>.swiper-pagination-bullets .swiper-pagination-bullet{margin:6px 0;display:block}.jp-carousel-overlay .swiper-container-vertical>.swiper-pagination-bullets.swiper-pagination-bullets-dynamic{top:50%;transform:translateY(-50%);width:8px}.jp-carousel-overlay .swiper-container-vertical>.swiper-pagination-bullets.swiper-pagination-bullets-dynamic .swiper-pagination-bullet{display:inline-block;transition:.2s transform,.2s top}.jp-carousel-overlay .swiper-container-horizontal>.swiper-pagination-bullets .swiper-pagination-bullet{margin:0 4px}.jp-carousel-overlay .swiper-container-horizontal>.swiper-pagination-bullets.swiper-pagination-bullets-dynamic{left:50%;transform:translateX(-50%);white-space:nowrap}.jp-carousel-overlay .swiper-container-horizontal>.swiper-pagination-bullets.swiper-pagination-bullets-dynamic .swiper-pagination-bullet{transition:.2s transform,.2s left}.jp-carousel-overlay .swiper-container-horizontal.swiper-container-rtl>.swiper-pagination-bullets-dynamic .swiper-pagination-bullet{transition:.2s transform,.2s right}.jp-carousel-overlay .swiper-pagination-progressbar{background:rgba(0,0,0,.25);position:absolute}.jp-carousel-overlay .swiper-pagination-progressbar .swiper-pagination-progressbar-fill{background:var(--swiper-pagination-color,var(--swiper-theme-color));position:absolute;left:0;top:0;width:100%;height:100%;transform:scale(0);transform-origin:left top}.jp-carousel-overlay .swiper-container-rtl .swiper-pagination-progressbar .swiper-pagination-progressbar-fill{transform-origin:right top}.jp-carousel-overlay .swiper-container-horizontal>.swiper-pagination-progressbar,.jp-carousel-overlay .swiper-container-vertical>.swiper-pagination-progressbar.swiper-pagination-progressbar-opposite{width:100%;height:4px;left:0;top:0}.jp-carousel-overlay .swiper-container-horizontal>.swiper-pagination-progressbar.swiper-pagination-progressbar-opposite,.jp-carousel-overlay .swiper-container-vertical>.swiper-pagination-progressbar{width:4px;height:100%;left:0;top:0}.jp-carousel-overlay .swiper-pagination-white{--swiper-pagination-color:#fff}.jp-carousel-overlay .swiper-pagination-black{--swiper-pagination-color:#000}.jp-carousel-overlay .swiper-pagination-lock{display:none}.jp-carousel-overlay .swiper-zoom-container{width:100%;height:100%;display:flex;justify-content:center;align-items:center;text-align:center}.jp-carousel-overlay .swiper-zoom-container>canvas,.jp-carousel-overlay .swiper-zoom-container>img,.jp-carousel-overlay .swiper-zoom-container>svg{max-width:100%;max-height:100%;-o-object-fit:contain;object-fit:contain}.jp-carousel-overlay .swiper-slide-zoomed{cursor:move}.jp-carousel-overlay .swiper-container .swiper-notification{position:absolute;left:0;top:0;pointer-events:none;opacity:0;z-index:-1000}:root{--jp-carousel-primary-color:#fff;--jp-carousel-primary-subtle-color:#999;--jp-carousel-bg-color:#000;--jp-carousel-bg-faded-color:#222;--jp-carousel-border-color:#3a3a3a}:root .jp-carousel-light{--jp-carousel-primary-color:#000;--jp-carousel-primary-subtle-color:#646970;--jp-carousel-bg-color:#fff;--jp-carousel-bg-faded-color:#fbfbfb;--jp-carousel-border-color:#dcdcde}.jp-carousel-overlay .swiper-button-next,.jp-carousel-overlay .swiper-button-prev,.jp-carousel-overlay .swiper-container-rtl .swiper-button-next,.jp-carousel-overlay .swiper-container-rtl .swiper-button-prev{background-image:none}[data-carousel-extra]:not(.jp-carousel-wrap) img,[data-carousel-extra]:not(.jp-carousel-wrap) img+figcaption{cursor:pointer}.jp-carousel-wrap *{line-height:inherit}.jp-carousel-wrap.swiper-container{height:auto;width:100vw}.jp-carousel-overlay .swiper-zoom-container{background-size:200%;background-repeat:no-repeat;background-position:center}.jp-carousel-overlay .swiper-slide.swiper-slide-next .swiper-zoom-container img,.jp-carousel-overlay .swiper-slide.swiper-slide-prev .swiper-zoom-container img{transition:none!important}.jp-carousel-overlay .swiper-button-next,.jp-carousel-overlay .swiper-button-prev{opacity:.5;transition:.5s opacity ease-out;height:initial;width:initial;padding:20px 40px;background-image:none}.jp-carousel-overlay .swiper-button-next:hover,.jp-carousel-overlay .swiper-button-prev:hover{opacity:1}.jp-carousel-overlay .swiper-button-next:after,.jp-carousel-overlay .swiper-button-prev:after,.jp-carousel-overlay .swiper-container-rtl .swiper-button-next:after,.jp-carousel-overlay .swiper-container-rtl .swiper-button-prev:after{content:none}.jp-carousel-overlay .swiper-button-next svg,.jp-carousel-overlay .swiper-button-prev svg{height:30px;width:28px;background:var(--jp-carousel-bg-color);border-radius:4px}.jp-carousel-overlay{font-family:'Helvetica Neue',sans-serif!important;z-index:2147483647;overflow-x:hidden;overflow-y:auto;direction:ltr;position:fixed;top:0;right:0;bottom:0;left:0;background:var(--jp-carousel-bg-color)}.jp-carousel-overlay *{box-sizing:border-box}.jp-carousel-overlay h1:before,.jp-carousel-overlay h2:before,.jp-carousel-overlay h3:before{content:none;display:none}.jp-carousel-overlay .swiper-container .swiper-button-prev{left:0;right:auto}.jp-carousel-overlay .swiper-container .swiper-button-next{right:0;left:auto}.jp-carousel-overlay .swiper-container.swiper-container-rtl .swiper-button-next,.jp-carousel-overlay .swiper-container.swiper-container-rtl .swiper-button-prev{transform:scaleX(-1)}.jp-carousel-container{display:grid;grid-template-rows:1fr 64px;height:100%}.jp-carousel-hide-controls .jp-carousel-container{grid-template-rows:1fr}.jp-carousel-hide-controls .swiper-wrapper{margin-top:-32px}.jp-carousel-hide-controls .jp-swiper-button-next,.jp-carousel-hide-controls .jp-swiper-button-prev{margin-top:-54px}.jp-carousel-msg{font-family:'Open Sans',sans-serif;font-style:normal;display:inline-block;line-height:19px;padding:11px 15px;font-size:14px;text-align:center;margin:25px 20px 0 2px;background-color:var(--jp-carousel-primary-color);border-left:4px solid #ffba00;box-shadow:0 1px 1px 0 rgba(0,0,0,.1)}.jp-carousel-info{display:flex;flex-direction:column;text-align:left!important;-webkit-font-smoothing:subpixel-antialiased!important;z-index:100;background-color:var(--jp-carousel-bg-color);transition:opacity .2s ease-out;opacity:1}.jp-carousel-hide-controls .jp-carousel-info{visibility:hidden;height:0;overflow:hidden}.jp-carousel-info-footer{position:relative;background-color:var(--jp-carousel-bg-color);height:64px;display:flex;align-items:center;justify-content:space-between;width:100vw}.jp-carousel-info-extra{display:none;background-color:var(--jp-carousel-bg-color);padding:35px;width:100vw;border-top:1px solid var(--jp-carousel-bg-faded-color)}.jp-carousel-title-and-caption{margin-bottom:15px}.jp-carousel-info-extra.jp-carousel-show{display:block}.jp-carousel-info ::selection{background:var(--jp-carousel-primary-color);color:var(--jp-carousel-primary-color)}.jp-carousel-info ::-moz-selection{background:var(--jp-carousel-primary-color);color:var(--jp-carousel-primary-color)}.jp-carousel-photo-info{left:0!important;width:100%!important}.jp-carousel-comments-wrapper{padding:0;width:100%!important;display:none}.jp-carousel-comments-wrapper.jp-carousel-show{display:block}.jp-carousel-comments-wrapper>.jp-carousel-photo-info{display:none}.jp-carousel-transitions .jp-carousel-photo-info{transition:.4s ease-out}.jp-carousel-buttons{margin:-18px -20px 15px;padding:8px 10px;border-bottom:1px solid #222;background:#222;text-align:center}div.jp-carousel-buttons a{border:none!important;color:var(--jp-carousel-primary-subtle-color);font:normal 11px/1.2em 'Helvetica Neue',sans-serif!important;letter-spacing:0!important;padding:5px 2px 5px 0;text-decoration:none!important;text-shadow:none!important;vertical-align:middle;-webkit-font-smoothing:subpixel-antialiased}div.jp-carousel-buttons a:hover{color:var(--jp-carousel-primary-color);border:none!important}.jp-carousel-transitions div.jp-carousel-buttons a:hover{transition:none!important}.jp-carousel-slide,.jp-carousel-slide img{transform:translate3d(0,0,0)}.jp-carousel-close-hint{cursor:default;letter-spacing:0!important;position:fixed;top:20px;right:30px;padding:10px;text-align:right;width:45px;height:45px;z-index:15;color:var(--jp-carousel-primary-color);cursor:pointer;transition:opacity .2s ease-out}.jp-carousel-transitions .jp-carousel-close-hint{transition:color .2s linear}.jp-carousel-close-hint svg{padding:3px 2px;background:var(--jp-carousel-bg-color);border-radius:4px}.jp-carousel-close-hint:hover{color:var(--jp-carousel-primary-color)}.jp-carousel-close-hint:hover span{border-color:var(--jp-carousel-primary-color)}.jp-carousel-pagination-container{flex:1;margin:0 15px 0 35px}.jp-carousel-pagination,.jp-swiper-pagination{color:var(--jp-carousel-primary-color);font-size:15px;font-weight:400;white-space:nowrap;display:none;position:static!important}.jp-carousel-pagination-container .swiper-pagination{text-align:left;line-height:8px}.jp-carousel-pagination{padding-left:5px}.jp-swiper-pagination .swiper-pagination-bullet{background:var(--jp-carousel-primary-subtle-color);margin:0 9px}.jp-swiper-pagination .swiper-pagination-bullet.swiper-pagination-bullet-active{background:var(--jp-carousel-primary-color)}.jp-swiper-pagination .swiper-pagination-bullet:not(.swiper-pagination-bullet-active){background:var(--jp-carousel-primary-color);opacity:.5}.jp-carousel-info-footer .jp-carousel-photo-title-container{flex-basis:50vw;flex:4;justify-content:center;overflow:hidden;margin:0}.jp-carousel-photo-caption,.jp-carousel-photo-title{background:0 0!important;border:none!important;display:inline-block;font:normal 20px/1.3em 'Helvetica Neue',sans-serif;line-height:normal;letter-spacing:0!important;margin:0 0 10px;padding:0;overflow:hidden;text-shadow:none!important;text-transform:none!important;color:var(--jp-carousel-primary-color)}.jp-carousel-info-footer .jp-carousel-photo-caption{text-align:center;font-size:15px;white-space:nowrap;color:var(--jp-carousel-primary-subtle-color);cursor:pointer;margin:0;text-overflow:ellipsis}.jp-carousel-info-footer .jp-carousel-photo-caption p{margin:0}.jp-carousel-photo-title{font-size:32px;margin-bottom:2px}.jp-carousel-photo-description{color:var(--jp-carousel-primary-subtle-color);font-size:16px;margin:25px 0;width:100%}.jp-carousel-photo-description{overflow:hidden;overflow-wrap:break-word}.jp-carousel-photo-description p{color:var(--jp-carousel-primary-subtle-color);line-height:1.4;margin-bottom:0}.jp-carousel-comments p a,.jp-carousel-info h2 a,.jp-carousel-photo-description p a{color:var(--jp-carousel-primary-color)!important;border:none!important;text-decoration:underline!important;font-weight:400!important;font-style:normal!important}.jp-carousel-photo-description p b,.jp-carousel-photo-description p strong{font-weight:700;color:var(--jp-carousel-primary-subtle-color)}.jp-carousel-photo-description p em,.jp-carousel-photo-description p i{font-style:italic;color:var(--jp-carousel-primary-subtle-color)}.jp-carousel-comments p a:hover,.jp-carousel-info h2 a:hover,.jp-carousel-photo-description p a:hover{color:var(--jp-carousel-primary-subtle-color)!important}.jp-carousel-photo-description p:empty{display:none}.jp-carousel-comments-wrapper h1:after,.jp-carousel-comments-wrapper h1:before,.jp-carousel-photo-info h1:after,.jp-carousel-photo-info h1:before{content:none!important}.jp-carousel-caption{font-size:14px;font-weight:400;margin:0}.jp-carousel-image-meta{color:var(--jp-carousel-primary-color);font-size:13px;font:12px/1.4 'Helvetica Neue',sans-serif!important;width:100%;display:none}.jp-carousel-image-meta.jp-carousel-show{display:block}.jp-carousel-image-meta h5,.jp-carousel-image-meta li{font-family:'Helvetica Neue',sans-serif!important;position:inherit!important;top:auto!important;right:auto!important;left:auto!important;bottom:auto!important;background:0 0!important;border:none!important;font-weight:400!important;line-height:1.3em!important}.jp-carousel-image-meta ul{margin:0!important;padding:0!important;list-style:none!important}.jp-carousel-image-meta li{width:48%!important;display:inline-block!important;vertical-align:top!important;margin:0 2% 15px 0!important;color:var(--jp-carousel-primary-color)!important;font-size:13px!important}.jp-carousel-image-meta h5{color:var(--jp-carousel-primary-subtle-color)!important;text-transform:uppercase!important;font-size:10px!important;margin:0 0 2px!important;letter-spacing:.1em!important}a.jp-carousel-image-download{display:inline-block;clear:both;color:var(--jp-carousel-primary-subtle-color);line-height:1;font-weight:400;font-size:14px;text-decoration:none}a.jp-carousel-image-download svg{display:inline-block;vertical-align:middle;margin:0 3px;padding-bottom:2px}a.jp-carousel-image-download span.photo-size{font-size:11px;border-radius:1em;margin-left:2px;display:inline-block}a.jp-carousel-image-download span.photo-size-times{padding:0 1px 0 2px}.jp-carousel-comments{font:15px/1.7 'Helvetica Neue',sans-serif!important;font-weight:400;background:none transparent;width:100%;bottom:10px;margin-top:20px}.jp-carousel-comments p a:active,.jp-carousel-comments p a:focus,.jp-carousel-comments p a:hover{color:var(--jp-carousel-primary-color)!important}.jp-carousel-comment{background:none transparent;color:var(--jp-carousel-primary-subtle-color);overflow:auto;width:100%;display:flex}.jp-carousel-comment+.jp-carousel-comment{margin-top:20px}.jp-carousel-comment:last-of-type{margin-bottom:20px}.jp-carousel-comment p{color:var(--jp-carousel-primary-subtle-color)!important}.jp-carousel-comment .comment-author{font-size:15px;font-weight:500;padding:0;width:auto;display:inline;float:none;border:none;margin:0}.jp-carousel-comment .comment-author a{color:var(--jp-carousel-primary-color)}.jp-carousel-comment .comment-gravatar{float:none;margin-right:10px}.jp-carousel-comment .comment-content{border:none;padding:0}.jp-carousel-comment .avatar{margin:0;border-radius:4px;border:none!important;padding:0!important;background-color:transparent!important;min-width:64px;min-height:64px;width:64px;height:64px}.jp-carousel-comment .comment-date{color:var(--jp-carousel-primary-subtle-color);font-size:11px;border-bottom:1px solid var(--jp-carousel-bg-faded-color);margin-bottom:6px}#jp-carousel-comment-form{margin:0 0 10px!important;width:100%}#jp-carousel-comment-form.jp-carousel-is-disabled{opacity:.5;pointer-events:none}textarea#jp-carousel-comment-form-comment-field{background:var(--jp-carousel-bg-faded-color);border:1px solid var(--jp-carousel-border-color);color:var(--jp-carousel-primary-subtle-color);font:16px/1.4 'Helvetica Neue',sans-serif!important;width:100%;padding:10px 10px 5px;margin:0;float:none;height:147px;box-shadow:inset 2px 2px 2px rgba(0,0,0,.1);border-radius:3px;overflow:hidden;box-sizing:border-box}textarea#jp-carousel-comment-form-comment-field::-webkit-input-placeholder{color:#555}textarea#jp-carousel-comment-form-comment-field:focus{background:var(--jp-carousel-bg-faded-color);color:var(--jp-carousel-primary-subtle-color)}textarea#jp-carousel-comment-form-comment-field:focus::-webkit-input-placeholder{color:var(--jp-carousel-primary-subtle-color)}#jp-carousel-loading-overlay{display:none;position:fixed;top:0;bottom:0;left:0;right:0}#jp-carousel-loading-wrapper{display:flex;align-items:center;justify-content:center;height:100vh;width:100vw}#jp-carousel-library-loading,#jp-carousel-library-loading:after{border-radius:50%;width:40px;height:40px}#jp-carousel-library-loading{float:left;margin:22px 0 0 10px;font-size:10px;position:relative;text-indent:-9999em;border-top:8px solid rgba(255,255,255,.2);border-right:8px solid rgba(255,255,255,.2);border-bottom:8px solid rgba(255,255,255,.2);border-left:8px solid var(--jp-carousel-primary-color);transform:translateZ(0);animation:load8 1.1s infinite linear}#jp-carousel-comment-form-spinner,#jp-carousel-comment-form-spinner:after{border-radius:50%;width:20px;height:20px}#jp-carousel-comment-form-spinner{display:none;float:left;margin:22px 0 0 10px;font-size:10px;position:absolute;text-indent:-9999em;border-top:4px solid rgba(255,255,255,.2);border-right:4px solid rgba(255,255,255,.2);border-bottom:4px solid rgba(255,255,255,.2);border-left:4px solid var(--jp-carousel-primary-color);transform:translateZ(0);animation:load8 1.1s infinite linear;margin:0 auto;top:calc(50% - 15px);left:0;bottom:0;right:0}@keyframes load8{0%{transform:rotate(0)}100%{transform:rotate(360deg)}}.jp-carousel-info-content-wrapper{max-width:800px;margin:auto}#jp-carousel-comment-form-submit-and-info-wrapper{display:none;overflow:hidden;width:100%}#jp-carousel-comment-form-commenting-as input{background:var(--jp-carousel-bg-color);border:1px solid var(--jp-carousel-border-color);color:var(--jp-carousel-primary-subtle-color);font:16px/1.4 'Helvetica Neue',sans-serif!important;padding:10px;float:left;box-shadow:inset 2px 2px 2px rgba(0,0,0,.2);border-radius:2px;width:285px}#jp-carousel-comment-form-commenting-as input:focus{background:var(--jp-carousel-bg-faded-color);color:var(--jp-carousel-primary-subtle-color)}#jp-carousel-comment-form-commenting-as p{font:400 13px/1.7 'Helvetica Neue',sans-serif!important;margin:22px 0 0;float:left}#jp-carousel-comment-form-commenting-as fieldset{float:left;border:none;margin:20px 0 0;padding:0;clear:both}#jp-carousel-comment-form-commenting-as label{font:400 13px/1.7 'Helvetica Neue',sans-serif!important;margin:0 20px 3px 0;float:left;width:100px}#jp-carousel-comment-form-button-submit{margin-top:20px;margin-left:auto;display:block;border:solid 1px var(--jp-carousel-primary-color);background:var(--jp-carousel-bg-color);border-radius:3px;padding:8px 16px;font-size:14px;color:var(--jp-carousel-primary-color)}#jp-carousel-comment-form-button-submit:active,#jp-carousel-comment-form-button-submit:focus{background:var(--jp-carousel-primary-color);color:var(--jp-carousel-bg-color)}#jp-carousel-comment-form-container{margin-bottom:15px;width:100%;margin-top:20px;color:var(--jp-carousel-primary-subtle-color);position:relative;overflow:hidden}#jp-carousel-comment-post-results{display:none;overflow:auto;width:100%}#jp-carousel-comment-post-results span{display:block;text-align:center;margin-top:20px;width:100%;overflow:auto;padding:1em 0;box-sizing:border-box;border-radius:2px;font:13px/1.4 'Helvetica Neue',sans-serif!important;border:1px solid var(--jp-carousel-border-color);box-shadow:inset 0 0 5px 0 rgba(0,0,0,.2)}.jp-carousel-comment-post-error{color:#df4926}#jp-carousel-comments-closed{display:none;color:var(--jp-carousel-primary-subtle-color)}#jp-carousel-comments-loading{font:400 15px/1.7 'Helvetica Neue',sans-serif!important;display:none;color:var(--jp-carousel-primary-subtle-color);text-align:left;margin-bottom:20px;width:100%;bottom:10px;margin-top:20px}.jp-carousel-photo-icons-container{flex:1;display:block;text-align:right;margin:0 20px 0 30px;white-space:nowrap}.jp-carousel-icon-btn{padding:16px;text-decoration:none;border:none;background:0 0;display:inline-block;height:64px}.jp-carousel-icon{border:none;pointer-events:none;display:inline-block;line-height:0;font-weight:400;font-style:normal;border-radius:4px;width:31px;padding:4px 3px 3px}.jp-carousel-icon svg{display:inline-block}.jp-carousel-overlay rect{fill:var(--jp-carousel-primary-color)}.jp-carousel-selected .jp-carousel-icon{background:var(--jp-carousel-primary-color)}.jp-carousel-selected rect{fill:var(--jp-carousel-bg-color)}.jp-carousel-icon-comments.jp-carousel-show{display:inline-block}.jp-carousel-icon .jp-carousel-has-comments-indicator{display:none;font-size:12px;vertical-align:top;margin-left:-16px;line-height:1;padding:2px 4px;border-radius:4px;background:var(--jp-carousel-primary-color);color:var(--jp-carousel-bg-color);font-weight:400;font-family:'Helvetica Neue',sans-serif!important;position:relative}.jp-carousel-selected .jp-carousel-icon .jp-carousel-has-comments-indicator{background:var(--jp-carousel-bg-color);color:var(--jp-carousel-primary-color)}.jp-carousel-has-comments-indicator.jp-carousel-show{display:inline-block}@media only screen and (max-width:760px){.jp-carousel-overlay .swiper-container .swiper-button-next,.jp-carousel-overlay .swiper-container .swiper-button-prev{display:none!important}.jp-carousel-buttons{display:none!important}.jp-carousel-image-meta{float:none!important;width:100%!important;box-sizing:border-box;margin-left:0}.jp-carousel-close-hint{font-size:26px!important;position:fixed!important;top:10px;right:10px}.admin-bar .jp-carousel-close-hint{top:40px}.jp-carousel-slide img{opacity:1}.jp-carousel-wrap{background-color:var(--jp-carousel-bg-color)}.jp-carousel-fadeaway{display:none}.jp-carousel-info>.jp-carousel-photo-info{display:none}.jp-carousel-comments-wrapper>.jp-carousel-photo-info{display:block}.jp-carousel-caption{overflow:visible!important}.jp-carousel-info-footer .jp-carousel-photo-title-container{display:none}.jp-carousel-photo-icons-container{margin:0 10px 0 0;white-space:nowrap}.jp-carousel-icon-btn{padding-left:20px}.jp-carousel-pagination{padding-left:5px}.jp-carousel-pagination-container{margin-left:25px}.jp-carousel-comment .avatar{min-width:48px}#jp-carousel-comment-form-commenting-as fieldset,#jp-carousel-comment-form-commenting-as input{width:100%;float:none}}.contact-form .clear-form{clear:both}.contact-form input::placeholder{transition:opacity .3s ease-out}.contact-form input:hover::placeholder{opacity:.5}.contact-form input:focus::placeholder{opacity:.3}.contact-form input[type=email],.contact-form input[type=tel],.contact-form input[type=text],.contact-form input[type=url]{box-sizing:border-box;margin-bottom:1.5em;width:100%;padding:14px 7px}.contact-form select{margin-bottom:1.5em;padding:14px 7px;min-width:150px}.contact-form textarea{box-sizing:border-box;float:none;height:200px;margin-bottom:1.5em;width:100%;padding:7px;font:inherit}.contact-form input[type=checkbox],.contact-form input[type=radio]{float:none;margin:0 .75rem 0 5px}.contact-form input[type=checkbox]{top:0;margin-left:0}.contact-form label{margin-bottom:.25em;float:none;font-weight:700;display:block}.contact-form label.consent-implicit input{display:none}.contact-form label.checkbox,.contact-form label.checkbox-multiple,.contact-form label.radio{margin-bottom:.25em;float:none;font-weight:400;display:inline-flex;align-items:center}.contact-form .grunion-field-checkbox-multiple-wrap,.contact-form .grunion-field-checkbox-wrap,.contact-form .grunion-field-consent-wrap,.contact-form .grunion-field-radio-wrap{margin-bottom:1em}.contact-form label span{font-size:85%;margin-left:.25em;font-weight:400}.contact-form-submission{margin-bottom:4em;padding:1.5em 1em}.contact-form-submission p{margin:0 auto;word-wrap:break-word}.form-errors .form-error-message{color:red}.textwidget .contact-form input[type=email],.textwidget .contact-form input[type=tel],.textwidget .contact-form input[type=text],.textwidget .contact-form input[type=url],.textwidget .contact-form textarea,.wp-block-column .contact-form input[type=email],.wp-block-column .contact-form input[type=tel],.wp-block-column .contact-form input[type=text],.wp-block-column .contact-form input[type=url],.wp-block-column .contact-form textarea{width:100%}#jetpack-check-feedback-spam{margin:1px 8px 0 0}.jetpack-check-feedback-spam-spinner{display:inline-block;margin-top:7px}.wp-block-jetpack-contact-form{display:flex;flex-wrap:wrap;justify-content:flex-start;flex-direction:row}.wp-block-jetpack-button,.wp-block-jetpack-contact-form .grunion-field-wrap{flex:0 0 100%}.wp-block-jetpack-button button{padding:20px 30px;border:inherit;font:inherit}.wp-block-jetpack-button.alignright button{float:right}.wp-block-jetpack-contact-form .grunion-field-wrap{border-right:15px solid transparent}.wp-block-jetpack-contact-form .grunion-field-width-25-wrap{flex:0 0 25%}.wp-block-jetpack-contact-form .grunion-field-width-50-wrap{flex:0 0 50%}.wp-block-jetpack-contact-form .grunion-field-width-75-wrap{flex:0 0 75%}.grunion-field-checkbox-wrap,.grunion-field-consent-wrap{align-self:center}@media only screen and (min-width:600px){.contact-form input[type=email],.contact-form input[type=tel],.contact-form input[type=text],.contact-form input[type=url]{width:50%}.wp-block-jetpack-contact-form input[type=email],.wp-block-jetpack-contact-form input[type=tel],.wp-block-jetpack-contact-form input[type=text],.wp-block-jetpack-contact-form input[type=url]{width:100%}}.jetpack-empty-spam-container{display:inline-block}.jetpack-empty-spam{display:inline-block}.jetpack-empty-spam-spinner{display:inline-block;margin-top:7px}.wp-block-jetpack-contact-form .wp-block-spacer{width:100%}.infinite-loader{color:#000;display:block;height:28px;text-align:center}#infinite-handle span{background:#333;border-radius:1px;color:#f0f0f1;cursor:pointer;font-size:13px;padding:6px 16px}@keyframes spinner-inner{0%{opacity:1}100%{opacity:0}}.infinite-loader .spinner-inner div{left:47px;top:24px;position:absolute;animation:spinner-inner linear 1s infinite;background:#000;outline:1px solid #fff;width:6px;height:12px;border-radius:3px/6px;transform-origin:3px 26px}.infinite-loader .spinner-inner div:nth-child(1){transform:rotate(0);animation-delay:-.9166666666666666s;background:#000}.infinite-loader .spinner-inner div:nth-child(2){transform:rotate(30deg);animation-delay:-.8333333333333334s;background:#000}.infinite-loader .spinner-inner div:nth-child(3){transform:rotate(60deg);animation-delay:-.75s;background:#000}.infinite-loader .spinner-inner div:nth-child(4){transform:rotate(90deg);animation-delay:-.6666666666666666s;background:#000}.infinite-loader .spinner-inner div:nth-child(5){transform:rotate(120deg);animation-delay:-.5833333333333334s;background:#000}.infinite-loader .spinner-inner div:nth-child(6){transform:rotate(150deg);animation-delay:-.5s;background:#000}.infinite-loader .spinner-inner div:nth-child(7){transform:rotate(180deg);animation-delay:-.4166666666666667s;background:#000}.infinite-loader .spinner-inner div:nth-child(8){transform:rotate(210deg);animation-delay:-.3333333333333333s;background:#000}.infinite-loader .spinner-inner div:nth-child(9){transform:rotate(240deg);animation-delay:-.25s;background:#000}.infinite-loader .spinner-inner div:nth-child(10){transform:rotate(270deg);animation-delay:-.16666666666666666s;background:#000}.infinite-loader .spinner-inner div:nth-child(11){transform:rotate(300deg);animation-delay:-83.33333333333333ms;background:#000}.infinite-loader .spinner-inner div:nth-child(12){transform:rotate(330deg);animation-delay:0s;background:#000}.infinite-loader .spinner{width:28px;height:28px;display:inline-block;overflow:hidden;background:0 0}.infinite-loader .spinner-inner{width:100%;height:100%;position:relative;transform:translateZ(0) scale(.28);-webkit-backface-visibility:hidden;backface-visibility:hidden;transform-origin:0 0}.infinite-loader .spinner-inner div{box-sizing:content-box}#infinite-handle span button,#infinite-handle span button:focus,#infinite-handle span button:hover{display:inline;position:static;padding:0;margin:0;border:none;line-height:inherit;background:0 0;color:inherit;cursor:inherit;font-size:inherit;font-weight:inherit;font-family:inherit}#infinite-handle span button::-moz-focus-inner{margin:0;padding:0;border:none}@media (max-width:800px){#infinite-handle span:before{display:none}#infinite-handle span{display:block}}#infinite-footer{position:fixed;bottom:-50px;left:0;width:100%}#infinite-footer a{text-decoration:none}#infinite-footer .blog-credits a:hover,#infinite-footer .blog-info a:hover{color:#444;text-decoration:underline}#infinite-footer .container{background:rgba(255,255,255,.8);border-color:#ccc;border-color:rgba(0,0,0,.1);border-style:solid;border-width:1px 0 0;box-sizing:border-box;margin:0 auto;overflow:hidden;padding:1px 20px;width:780px}#infinite-footer .blog-credits,#infinite-footer .blog-info{box-sizing:border-box;line-height:25px}#infinite-footer .blog-info{float:left;overflow:hidden;text-align:left;text-overflow:ellipsis;white-space:nowrap;width:40%}#infinite-footer .blog-credits{font-weight:400;float:right;width:60%}#infinite-footer .blog-info a{color:#111;font-size:14px;font-weight:700}#infinite-footer .blog-credits{color:#888;font-size:12px;text-align:right}#infinite-footer .blog-credits a{color:#646970}.infinity-end.neverending #infinite-footer{display:none}@media (max-width:640px){#infinite-footer .container{box-sizing:border-box;width:100%}#infinite-footer .blog-info{width:30%}#infinite-footer .blog-credits{width:70%}#infinite-footer .blog-credits,#infinite-footer .blog-info a{font-size:10px}}@media (max-width:640px){#infinite-footer{position:static}}#infinite-aria{position:absolute;overflow:hidden;clip:rect(0 0 0 0);height:1px;width:1px;margin:-1px;padding:0;border:0}.infinite-wrap:focus{outline:0!important}#jp-post-flair{padding-top:.5em}#content div.sharedaddy,#main div.sharedaddy,div.sharedaddy{clear:both}div.sharedaddy h3.sd-title{margin:0 0 1em;display:inline-block;line-height:1.2;font-size:9pt;font-weight:700}div.sharedaddy h3.sd-title:before{content:"";display:block;width:100%;min-width:30px;border-top:1px solid #dcdcde;margin-bottom:1em}#wpadminbar li#wp-admin-bar-admin-bar-likes-widget{width:61px;overflow:hidden}#wpadminbar iframe.admin-bar-likes-widget{width:61px;height:28px;min-height:28px;border-width:0;position:absolute;top:0}div.jetpack-likes-widget-wrapper{width:100%;min-height:50px;position:relative}div.jetpack-likes-widget-wrapper .sd-link-color{font-size:12px}div.jetpack-comment-likes-widget-wrapper{width:100%;position:relative;min-height:31px}div.jetpack-comment-likes-widget-wrapper iframe{margin-bottom:0}#likes-other-gravatars{display:none;position:absolute;padding:10px 10px 12px;background-color:#2e4453;border-width:0;box-shadow:0 0 10px #2e4453;box-shadow:0 0 10px rgba(46,68,83,.6);min-width:130px;z-index:1000}#likes-other-gravatars *{line-height:normal}#likes-other-gravatars .likes-text{color:#fff;font-size:12px;padding-bottom:8px}#likes-other-gravatars li,#likes-other-gravatars ul{margin:0;padding:0;text-indent:0;list-style-type:none}#likes-other-gravatars li:before{content:""}#likes-other-gravatars ul.wpl-avatars{overflow:auto;display:block;max-height:190px}#likes-other-gravatars ul.wpl-avatars li{width:32px;height:32px;float:left;margin:0 5px 5px 0}#likes-other-gravatars ul.wpl-avatars li a{margin:0 2px 0 0;border-bottom:none!important;display:block}#likes-other-gravatars ul.wpl-avatars li a img{background:0 0;border:none;margin:0!important;padding:0!important;position:static}div.sd-box{border-top:1px solid #dcdcde;border-top:1px solid rgba(0,0,0,.13)}.comment-likes-widget,.entry-content .post-likes-widget,.post-likes-widget{margin:0;border-width:0;display:block}.comment-likes-widget-placeholder,.post-likes-widget-placeholder{margin:0;border-width:0;position:relative}.comment-likes-widget-placeholder{height:18px;position:absolute;display:flex;font-family:-apple-system,BlinkMacSystemFont,"Segoe UI",Roboto,Oxygen-Sans,Ubuntu,Cantarell,"Helvetica Neue",sans-serif}.comment-likes-widget-placeholder:before{color:#2ea2cc;width:16px;height:16px;content:'';display:inline-block;position:relative;top:3px;padding-right:5px;background-repeat:no-repeat;background-size:16px 16px;background-image:url("data:image/svg+xml,%3Csvg xmlns='http://www.w3.org/2000/svg' viewBox='0 0 24 24'%3E%3Crect x='0' fill='none' width='24' height='24'/%3E%3Cg%3E%3Cpath fill='%232EA2CC' d='M12 2l2.582 6.953L22 9.257l-5.822 4.602L18.18 21 12 16.89 5.82 21l2.002-7.14L2 9.256l7.418-.304'/%3E%3C/g%3E%3C/svg%3E")}.post-likes-widget-placeholder .button{display:none}.comment-likes-widget-placeholder .loading,.post-likes-widget-placeholder .loading{color:#999;font-size:12px}.comment-likes-widget-placeholder .loading{padding-left:5px;margin-top:4px;align-self:center;color:#4e4e4e}div.sharedaddy.sd-like-enabled .sd-like h3{display:none}div.sharedaddy.sd-like-enabled .sd-like .post-likes-widget{width:100%;float:none;position:absolute;top:0}.comment-likes-widget{width:100%}.cs-rating,.pd-rating{display:block!important}.sd-gplus .sd-title{display:none}@media print{.jetpack-likes-widget-wrapper{display:none}}.jp-related-posts-i2__row{display:flex;margin-top:1.5rem}.jp-related-posts-i2__row:first-child{margin-top:0}.jp-related-posts-i2__post{flex-grow:1;flex-basis:0;margin:0 10px;display:flex;flex-direction:column;padding-left:0}.jp-related-posts-i2__row[data-post-count="3"] .jp-related-posts-i2__post{max-width:calc(33% - 20px)}.jp-related-posts-i2__row[data-post-count="1"] .jp-related-posts-i2__post,.jp-related-posts-i2__row[data-post-count="2"] .jp-related-posts-i2__post{max-width:calc(50% - 20px)}.jp-related-posts-i2__post-context,.jp-related-posts-i2__post-date,.jp-related-posts-i2__post-heading,.jp-related-posts-i2__post-img-link{flex-direction:row;display:block}.jp-related-posts-i2__post-heading{margin:.5rem 0;font-size:1rem;line-height:1.2em}.jp-related-posts-i2__post-link{display:block;width:100%;line-height:1.2em}.jp-related-posts-i2__post-img-link{order:-1}.jp-related-posts-i2__post-img-link img{width:100%}.jp-relatedposts-i2[data-layout=list] .jp-related-posts-i2__row{margin-top:0;display:block}.jp-relatedposts-i2[data-layout=list] .jp-related-posts-i2__post{max-width:none;margin:0}.jp-relatedposts-i2[data-layout=list].jp-related-posts-i2__post-img-link{margin-top:1rem}@media only screen and (max-width:640px){.jp-related-posts-i2__row{margin-top:0;display:block}.jp-related-posts-i2__row[data-post-count] .jp-related-posts-i2__post{max-width:none;margin:0;margin-top:1rem}.jp-related-posts-i2__post-img-link{margin-top:1rem}.jp-related-posts-i2__post-img-link img{width:350px}}#jp-relatedposts{display:none;padding-top:1em;margin:1em 0;position:relative;clear:both}.jp-relatedposts:after{content:'';display:block;clear:both}#jp-relatedposts h3.jp-relatedposts-headline{margin:0 0 1em;display:inline-block;float:left;font-size:9pt;font-weight:700;font-family:inherit}#jp-relatedposts h3.jp-relatedposts-headline em:before{content:"";display:block;width:100%;min-width:30px;border-top:1px solid #dcdcde;border-top:1px solid rgba(0,0,0,.2);margin-bottom:1em}#jp-relatedposts h3.jp-relatedposts-headline em{font-style:normal;font-weight:700}#jp-relatedposts .jp-relatedposts-items{clear:left}#jp-relatedposts .jp-relatedposts-items-visual{margin-right:-20px}#jp-relatedposts .jp-relatedposts-items .jp-relatedposts-post{float:left;width:33%;margin:0 0 1em;box-sizing:border-box;-moz-box-sizing:border-box;-webkit-box-sizing:border-box}#jp-relatedposts .jp-relatedposts-items-visual .jp-relatedposts-post{padding-right:20px;-moz-opacity:.8;opacity:.8}#jp-relatedposts .jp-relatedposts-items .jp-relatedposts-post:nth-child(3n+4),#jp-relatedposts .jp-relatedposts-items-visual .jp-relatedposts-post:nth-child(3n+4){clear:both}#jp-relatedposts .jp-relatedposts-items .jp-relatedposts-post:hover .jp-relatedposts-post-title a{text-decoration:underline}#jp-relatedposts .jp-relatedposts-items .jp-relatedposts-post:hover{-moz-opacity:1;opacity:1}#jp-relatedposts .jp-relatedposts-items p,#jp-relatedposts .jp-relatedposts-items time,#jp-relatedposts .jp-relatedposts-items-visual h4.jp-relatedposts-post-title{font-size:14px;line-height:20px;margin:0}#jp-relatedposts .jp-relatedposts-items-visual .jp-relatedposts-post-nothumbs{position:relative}#jp-relatedposts .jp-relatedposts-items-visual .jp-relatedposts-post-nothumbs a.jp-relatedposts-post-aoverlay{position:absolute;top:0;bottom:0;left:0;right:0;display:block;border-bottom:0}#jp-relatedposts .jp-relatedposts-items p,#jp-relatedposts .jp-relatedposts-items time{margin-bottom:0}#jp-relatedposts .jp-relatedposts-items-visual h4.jp-relatedposts-post-title{text-transform:none;margin:0;font-family:inherit;display:block;max-width:100%}#jp-relatedposts .jp-relatedposts-items .jp-relatedposts-post .jp-relatedposts-post-title a{font-size:inherit;font-weight:400;text-decoration:none;-moz-opacity:1;opacity:1}#jp-relatedposts .jp-relatedposts-items .jp-relatedposts-post .jp-relatedposts-post-title a:hover{text-decoration:underline}#jp-relatedposts .jp-relatedposts-items .jp-relatedposts-post img.jp-relatedposts-post-img,#jp-relatedposts .jp-relatedposts-items .jp-relatedposts-post span{display:block;max-width:90%;overflow:hidden;text-overflow:ellipsis}#jp-relatedposts .jp-relatedposts-items-visual .jp-relatedposts-post img.jp-relatedposts-post-img,#jp-relatedposts .jp-relatedposts-items-visual .jp-relatedposts-post span{height:auto;max-width:100%}#jp-relatedposts .jp-relatedposts-items .jp-relatedposts-post .jp-relatedposts-post-context,#jp-relatedposts .jp-relatedposts-items .jp-relatedposts-post .jp-relatedposts-post-date{opacity:.6}.jp-relatedposts-items .jp-relatedposts-post .jp-relatedposts-post-date{display:none}#jp-relatedposts .jp-relatedposts-items-visual div.jp-relatedposts-post-thumbs p.jp-relatedposts-post-excerpt{display:none}#jp-relatedposts .jp-relatedposts-items-visual .jp-relatedposts-post-nothumbs p.jp-relatedposts-post-excerpt{overflow:hidden}#jp-relatedposts .jp-relatedposts-items-visual .jp-relatedposts-post-nothumbs span{margin-bottom:1em}#jp-relatedposts .jp-relatedposts-list .jp-relatedposts-post{clear:both;width:100%}#jp-relatedposts .jp-relatedposts-list .jp-relatedposts-post img.jp-relatedposts-post-img{float:left;overflow:hidden;max-width:33%;margin-right:3%}#jp-relatedposts .jp-relatedposts-list h4.jp-relatedposts-post-title{display:inline-block;max-width:63%}@media only screen and (max-width:640px){#jp-relatedposts .jp-relatedposts-items .jp-relatedposts-post{width:50%}#jp-relatedposts .jp-relatedposts-items .jp-relatedposts-post:nth-child(3n){clear:left}#jp-relatedposts .jp-relatedposts-items-visual{margin-right:20px}}@media only screen and (max-width:320px){#jp-relatedposts .jp-relatedposts-items .jp-relatedposts-post{width:100%;clear:both;margin:0 0 1em}#jp-relatedposts .jp-relatedposts-list .jp-relatedposts-post img.jp-relatedposts-post-img,#jp-relatedposts .jp-relatedposts-list h4.jp-relatedposts-post-title{float:none;max-width:100%;margin-right:0}}@media print{.jp-relatedposts{display:none!important}}#jp-post-flair{padding-top:.5em}#content div.sharedaddy,#main div.sharedaddy,div.sharedaddy{clear:both}div.sharedaddy h3.sd-title{margin:0 0 1em;display:inline-block;line-height:1.2;font-size:9pt;font-weight:700}div.sharedaddy h3.sd-title:before{content:"";display:block;width:100%;min-width:30px;border-top:1px solid #dcdcde;margin-bottom:1em}body.highlander-light h3.sd-title:before{border-top:1px solid rgba(0,0,0,.2)}body.highlander-dark h3.sd-title:before{border-top:1px solid rgba(255,255,255,.4)}.sd-sharing{margin-bottom:1em}.sd-content ul{padding:0!important;margin:0!important;list-style:none!important}.sd-content ul li{display:inline-block}.sd-content ul li.share-deprecated{opacity:.5}.sd-content ul li.share-deprecated a span{text-decoration:line-through}.sd-block.sd-gplus{margin:0 0 .5em}.sd-gplus .sd-content{font-size:12px}#sharing_email .sharing_send,.sd-content ul li .option a.share-ustom,.sd-content ul li a.sd-button,.sd-content ul li.advanced a.share-more,.sd-content ul li.preview-item div.option.option-smart-off a,.sd-social-icon .sd-content ul li a.sd-button,.sd-social-icon-text .sd-content ul li a.sd-button,.sd-social-official .sd-content>ul>li .digg_button>a,.sd-social-official .sd-content>ul>li>a.sd-button,.sd-social-text .sd-content ul li a.sd-button{text-decoration:none!important;display:inline-block;font-size:12px;font-family:"Open Sans",sans-serif;font-weight:400;border-radius:3px;color:#656565!important;background:#f8f8f8;border:1px solid #ccc;box-shadow:0 1px 0 rgba(0,0,0,.08);text-shadow:none;line-height:23px;padding:1px 8px 0 5px}.sd-content ul li .option a.share-ustom span,.sd-content ul li a.sd-button>span,.sd-content ul li.advanced a.share-more span,.sd-content ul li.preview-item div.option.option-smart-off a span,.sd-social-icon-text .sd-content ul li a.sd-button>span,.sd-social-official .sd-content>ul>li .digg_button>a span,.sd-social-official .sd-content>ul>li>a.sd-button span,.sd-social-text .sd-content ul li a.sd-button span{line-height:23px}.sd-social-official .sd-content .sharing-hidden .inner>ul>li .digg_button>a,.sd-social-official .sd-content .sharing-hidden .inner>ul>li>a.sd-button,.sd-social-official .sd-content>ul>li .digg_button>a,.sd-social-official .sd-content>ul>li>a.sd-button{line-height:17px;box-shadow:none;vertical-align:top}.sd-social-official .sd-content ul li a.sd-button>span{line-height:17px}.sd-social-official .sd-content .sharing-hidden .inner>ul>li .digg_button>a:before,.sd-social-official .sd-content .sharing-hidden .inner>ul>li>a.sd-button:before,.sd-social-official .sd-content>ul>li .digg_button>a:before,.sd-social-official .sd-content>ul>li>a.sd-button:before{margin-bottom:-1px}.sd-social-icon .sd-content ul li a.sd-button:active,.sd-social-icon .sd-content ul li a.sd-button:hover,.sd-social-icon-text .sd-content ul li a.sd-button:active,.sd-social-icon-text .sd-content ul li a.sd-button:hover,.sd-social-official .sd-content>ul>li .digg_button>a:active,.sd-social-official .sd-content>ul>li .digg_button>a:hover,.sd-social-official .sd-content>ul>li>a.sd-button:active,.sd-social-official .sd-content>ul>li>a.sd-button:hover,.sd-social-text .sd-content ul li a.sd-button:active,.sd-social-text .sd-content ul li a.sd-button:hover{color:#555;background:#f6f7f7;border:1px solid #999}.sd-social-icon .sd-content ul li a.sd-button:active,.sd-social-icon-text .sd-content ul li a.sd-button:active,.sd-social-official .sd-content>ul>li .digg_button>a:active,.sd-social-official .sd-content>ul>li>a.sd-button:active,.sd-social-text .sd-content ul li a.sd-button:active{box-shadow:inset 0 1px 0 rgba(0,0,0,.16)}.sd-content ul li a.sd-button:before{display:inline-block;-webkit-font-smoothing:antialiased;-moz-osx-font-smoothing:grayscale;font:normal 18px/1 social-logos;vertical-align:top;text-align:center}.sd-social-icon-text ul li a.sd-button:before{position:relative;top:2px}@media screen and (-webkit-min-device-pixel-ratio:0){.sd-content ul li a.sd-button:before{position:relative;top:2px}}.sd-social-official ul li a.sd-button:before{position:relative;top:-2px}@media screen and (-webkit-min-device-pixel-ratio:0){.sd-social-official ul li a.sd-button:before{top:0}}.sd-content ul li{margin:0 5px 5px 0;padding:0}.jp-sharing-input-touch .sd-content ul li{padding-left:10px}.sd-content ul li.preview-item a.sd-button span,.sd-social-icon-text .sd-content ul li a span,.sd-social-official .sd-content ul li a.sd-button span{margin-left:3px}.sd-content ul li.preview-item.no-icon a.sd-button span{margin-left:0}.sd-content ul li.no-icon a:before,.sd-social-text .sd-content ul li a:before{display:none}body .sd-content ul li.share-custom.no-icon a span,body .sd-social-text .sd-content ul li.share-custom a span{background-image:none;background-position:-500px -500px!important;background-repeat:no-repeat!important;padding-left:0;height:0;line-height:inherit}.sd-social-icon .sd-content ul li a.share-more{position:relative;top:-4px}@media screen and (-webkit-min-device-pixel-ratio:0){.sd-social-icon .sd-content ul li a.share-more{top:2px}}@-moz-document url-prefix(){.sd-social-icon .sd-content ul li a.share-more{top:2px}}.sd-social-icon .sd-content ul li a.share-more span{margin-left:3px}.sd-content ul li.share-print div.option.option-smart-off a:before,.sd-social-icon .sd-content ul li.share-print a:before,.sd-social-icon-text .sd-content li.share-print a:before,.sd-social-official .sd-content li.share-print a:before,.sd-social-text .sd-content ul li.share-print a:before{content:'\f469'}.sd-content ul li.share-email div.option.option-smart-off a:before,.sd-social-icon .sd-content ul li.share-email a:before,.sd-social-icon-text .sd-content li.share-email a:before,.sd-social-official .sd-content li.share-email a:before,.sd-social-text .sd-content ul li.share-email a:before{content:'\f410'}.sd-content ul li.share-linkedin div.option.option-smart-off a:before,.sd-social-icon .sd-content ul li.share-linkedin a:before,.sd-social-icon-text .sd-content li.share-linkedin a:before,.sd-social-text .sd-content ul li.share-linkedin a:before{content:'\f207'}.sd-content ul li.share-twitter div.option.option-smart-off a:before,.sd-social-icon .sd-content ul li.share-twitter a:before,.sd-social-icon-text .sd-content li.share-twitter a:before,.sd-social-text .sd-content ul li.share-twitter a:before{content:'\f202'}.sd-content ul li.share-reddit div.option.option-smart-off a:before,.sd-social-icon .sd-content ul li.share-reddit a:before,.sd-social-icon-text .sd-content li.share-reddit a:before,.sd-social-text .sd-content ul li.share-reddit a:before{content:'\f222'}.sd-content ul li.share-tumblr div.option.option-smart-off a:before,.sd-social-icon .sd-content ul li.share-tumblr a:before,.sd-social-icon-text .sd-content li.share-tumblr a:before,.sd-social-text .sd-content ul li.share-tumblr a:before{content:'\f607'}.sd-content ul li.share-pocket div.option.option-smart-off a:before,.sd-social-icon .sd-content ul li.share-pocket a:before,.sd-social-icon-text .sd-content li.share-pocket a:before,.sd-social-text .sd-content ul li.share-pocket a:before{content:'\f224'}.sd-content ul li.share-pinterest div.option.option-smart-off a:before,.sd-social-icon .sd-content ul li.share-pinterest a:before,.sd-social-icon-text .sd-content li.share-pinterest a:before,.sd-social-text .sd-content ul li.share-pinterest a:before{content:'\f210'}.sd-content ul li.share-facebook div.option.option-smart-off a:before,.sd-social-icon .sd-content ul li.share-facebook a:before,.sd-social-icon-text .sd-content li.share-facebook a:before,.sd-social-text .sd-content ul li.share-facebook a:before{content:'\f203'}.sd-content ul li.share-press-this div.option.option-smart-off a:before,.sd-social-icon .sd-content ul li.share-press-this a:before,.sd-social-icon-text .sd-content li.share-press-this a:before,.sd-social-official .sd-content li.share-press-this a:before,.sd-social-text .sd-content ul li.share-press-this a:before{content:'\f205'}.sd-social-official .sd-content li.share-press-this a:before{color:#2ba1cb}.sd-content ul li.share-telegram div.option.option-smart-off a:before,.sd-social-icon .sd-content ul li.share-telegram a:before,.sd-social-icon-text .sd-content li.share-telegram a:before,.sd-social-official .sd-content li.share-telegram a:before,.sd-social-text .sd-content ul li.share-telegram a:before{content:'\f606'}.sd-social-official .sd-content li.share-telegram a:before{color:#08c}.sd-content ul li.share-skype div.option.option-smart-off a:before,.sd-social-icon .sd-content ul li.share-skype a:before,.sd-social-icon-text .sd-content li.share-skype a:before,.sd-social-text .sd-content ul li.share-skype a:before{content:'\f220'}.sd-content ul li.advanced a.share-more:before,.sd-social-icon .sd-content ul a.share-more:before,.sd-social-icon-text .sd-content a.share-more:before,.sd-social-official .sd-content a.share-more:before,.sd-social-text .sd-content ul a.share-more:before{content:'\f415'}.sd-social-official .sd-content a.share-more:before{color:#2ba1cb}.sd-content ul li.share-jetpack-whatsapp div.option.option-smart-off a:before,.sd-social-icon .sd-content ul li.share-jetpack-whatsapp a:before,.sd-social-icon-text .sd-content li.share-jetpack-whatsapp a:before,.sd-social-official .sd-content li.share-jetpack-whatsapp a:before,.sd-social-text .sd-content ul li.share-jetpack-whatsapp a:before{content:'\f608'}.sd-social-official .sd-content li.share-jetpack-whatsapp a:before{color:#43d854}.sd-social-icon .sd-content ul li[class*=share-].share-jetpack-whatsapp a.sd-button{background:#43d854;color:#fff!important}.sd-content ul li.share-deprecated div.option.option-smart-off a:before,.sd-social-icon .sd-content ul li.share-deprecated a:before,.sd-social-icon-text .sd-content li.share-deprecated a:before,.sd-social-official .sd-content li.share-deprecated a:before{width:1em;height:1em;content:"\1F6AB"}.sd-social .sd-button .share-count{background:#2ea2cc;color:#fff;border-radius:10px;display:inline-block;text-align:center;font-size:10px;padding:1px 3px;line-height:1}.sd-social-official .sd-content ul,.sd-social-official .sd-content ul li{line-height:25px!important}.sd-social-official .sd-content>ul>li>a.sd-button span{line-height:1}.sd-social-official .sd-content ul:after{content:".";display:block;height:0;clear:both;visibility:hidden}.sd-social-official .sd-content li.share-press-this a{margin:0 0 5px}.sd-social-official .sd-content ul>li{display:block;float:left;margin:0 10px 5px 0!important;height:25px}.sd-social-official .fb-share-button>span{vertical-align:top!important}.sd-social-official .sd-content .pocket_button iframe{width:98px}.reddit_button iframe{margin-top:1px}.linkedin_button>span,.pinterest_button,.pocket_button iframe,.twitter_button{margin:0!important}.linkedin_button>span,.pinterest_button a{display:block!important}.sd-social-official .sd-content .share-skype{width:55px}body .sd-social-official li a.share-more,body .sd-social-official li.share-custom a,body .sd-social-official li.share-digg a,body .sd-social-official li.share-email a,body .sd-social-official li.share-press-this a,body .sd-social-official li.share-print{position:relative;top:0}body .sd-social-icon .sd-content li.share-custom>a{padding:2px 3px 0;position:relative;top:4px}body .sd-content ul li.share-custom a.share-icon span,body .sd-social-icon .sd-content li.share-custom a span,body .sd-social-icon-text .sd-content li.share-custom a span,body .sd-social-official .sd-content li.share-custom a span,body .sd-social-text .sd-content li.share-custom a span{background-size:16px 16px;background-repeat:no-repeat;margin-left:0;padding:0 0 0 19px;display:inline-block;height:21px;line-height:16px}body .sd-social-icon .sd-content li.share-custom a span{width:0}body .sd-social-icon .sd-content li.share-custom a span{padding-left:16px!important}.sharing-hidden .inner{position:absolute;z-index:2;border:1px solid #ccc;padding:10px;background:#fff;box-shadow:0 5px 20px rgba(0,0,0,.2);border-radius:2px;margin-top:5px;max-width:400px}.sharing-hidden .inner ul{margin:0!important}.sd-social-official .sd-content .sharing-hidden ul>li.share-end{clear:both;margin:0!important;height:0!important}.sharing-hidden .inner:after,.sharing-hidden .inner:before{position:absolute;z-index:1;top:-8px;left:20px;width:0;height:0;border-left:6px solid transparent;border-right:6px solid transparent;border-bottom:8px solid #ccc;content:"";display:block}.sharing-hidden .inner:after{z-index:2;top:-7px;border-left:6px solid transparent;border-right:6px solid transparent;border-bottom:8px solid #fff}.sharing-hidden ul{margin:0}.sd-social-icon .sd-content ul li[class*=share-] a,.sd-social-icon .sd-content ul li[class*=share-] a:hover,.sd-social-icon .sd-content ul li[class*=share-] div.option a{border-radius:50%;-webkit-border-radius:50%;border:0;box-shadow:none;padding:7px;position:relative;top:-2px;line-height:1;width:auto;height:auto;margin-bottom:0}.sd-social-icon .sd-content ul li[class*=share-] a.sd-button>span,.sd-social-icon .sd-content ul li[class*=share-] div.option a span{line-height:1}.sd-social-icon .sd-content ul li[class*=share-] a:hover,.sd-social-icon .sd-content ul li[class*=share-] div.option a:hover{border:none;opacity:.6}.sd-social-icon .sd-content ul li[class*=share-] a.sd-button:before{top:0}.sd-social-icon .sd-content ul li[class*=share-] a.sd-button.share-custom{padding:8px 8px 6px;top:5px}.sd-social-icon .sd-content ul li a.sd-button.share-more{margin-left:10px}.sd-social-icon .sd-content ul li:first-child a.sd-button.share-more{margin-left:0}.sd-social-icon .sd-button span.share-count{position:absolute;bottom:0;right:0;border-radius:0;background:#555;font-size:9px}.sd-social-icon .sd-content ul li[class*=share-] a.sd-button{background:#e9e9e9;margin-top:2px;text-indent:0}.sd-social-icon .sd-content ul li[class*=share-].share-tumblr a.sd-button{background:#2c4762;color:#fff!important}.sd-social-icon .sd-content ul li[class*=share-].share-facebook a.sd-button{background:#1877f2;color:#fff!important}.sd-social-icon .sd-content ul li[class*=share-].share-twitter a.sd-button{background:#00acee;color:#fff!important}.sd-social-icon .sd-content ul li[class*=share-].share-pinterest a.sd-button{background:#ca1f27;color:#fff!important}.sd-social-icon .sd-content ul li[class*=share-].share-digg a.sd-button{color:#555!important}.sd-social-icon .sd-content ul li[class*=share-].share-press-this a.sd-button{background:#4f94d4;color:#fff!important}.sd-social-icon .sd-content ul li[class*=share-].share-telegram a.sd-button{background:#08c;color:#fff!important}.sd-social-icon .sd-content ul li[class*=share-].share-linkedin a.sd-button{background:#0077b5;color:#fff!important}.sd-social-icon .sd-content ul li[class*=share-].share-pocket a.sd-button{background:#ee4056;color:#fff!important}.sd-social-icon .sd-content ul li[class*=share-].share-reddit a.sd-button{background:#cee3f8;color:#555!important}.sd-social-icon .sd-content ul li[class*=share-].share-skype a.sd-button{background:#00aff0;color:#fff!important}.sharing-screen-reader-text{clip:rect(1px,1px,1px,1px);position:absolute!important;height:1px;width:1px;overflow:hidden}.sharing-screen-reader-text:active,.sharing-screen-reader-text:focus,.sharing-screen-reader-text:hover{background-color:#f0f0f1;border-radius:3px;box-shadow:0 0 2px 2px rgba(0,0,0,.6);clip:auto!important;color:#21759b;display:block;font-size:14px;font-weight:700;height:auto;left:5px;line-height:normal;padding:15px 23px 14px;text-decoration:none;top:5px;width:auto;z-index:100000}#sharing_email{width:342px;position:absolute;z-index:1001;border:1px solid #ccc;padding:15px;background:#fff;box-shadow:0 5px 20px rgba(0,0,0,.2);text-align:left}div.sharedaddy.sharedaddy-dark #sharing_email{border-color:#fff}#sharing_email .errors{color:#fff;background-color:#771a09;font-size:12px;padding:5px 8px;line-height:1;margin:10px 0 0}#sharing_email label{font-size:12px;color:#333;font-weight:700;display:block;padding:0 0 4px;text-align:left;text-shadow:none}#sharing_email form{margin:0}#sharing_email input[type=email],#sharing_email input[type=text]{width:100%;box-sizing:border-box;-moz-box-sizing:border-box;-webkit-box-sizing:border-box;border:1px solid #ccc;margin-bottom:1em;background:#fff;font-size:12px;color:#333;max-width:none;padding:1px 3px}#jetpack-source_f_name{display:none!important;position:absolute!important;left:-9000px}#sharing_email .sharing_cancel{padding:0 0 0 1em;font-size:12px;text-shadow:none}#sharing_email .recaptcha{width:312px;height:123px;margin:0 0 1em}.sd-content .share-customize-link{margin-top:0;line-height:11px}.sd-content .share-customize-link a{font-size:11px;font-family:"Open Sans",sans-serif}@media print{.sharedaddy.sd-sharing-enabled{display:none}}.slideshow-window{background-color:#222;border:20px solid #222;border-radius:10px;height:0;margin-bottom:20px;overflow:hidden;padding-top:30px!important;padding-bottom:56.25%!important;position:relative;z-index:1}.slideshow-window.slideshow-white{background-color:#fff;border-color:#fff}.slideshow-window,.slideshow-window *{box-sizing:content-box}.slideshow-loading{height:100%;text-align:center;margin:auto}body div.slideshow-window * img{background-color:transparent!important;background-image:none!important;border-width:0!important;display:block;margin:0 auto;max-width:100%;max-height:100%;padding:0!important;position:relative;transform:translateY(-50%);top:50%}.slideshow-loading img{vertical-align:middle}.slideshow-slide{display:none;height:100%!important;left:0;margin:auto;position:absolute;text-align:center;top:0;width:100%!important}.slideshow-slide img{vertical-align:middle}.slideshow-line-height-hack{overflow:hidden;width:0;font-size:0}.slideshow-slide-caption{font-size:13px;font-family:"Helvetica Neue",sans-serif;color:#f6f7f7;text-shadow:#222 1px 1px 2px;line-height:25px;height:25px;position:absolute;bottom:5px;left:0;z-index:100;width:100%;text-align:center}.slideshow-controls{z-index:1000;position:absolute;bottom:30px;margin:auto;text-align:center;width:100%;opacity:.5;direction:ltr;transition:.3s opacity ease-out}.slideshow-window:hover .slideshow-controls{opacity:1}body div div.slideshow-controls a,body div div.slideshow-controls a:hover{border:2px solid rgba(255,255,255,.1)!important;background-color:#000!important;background-color:rgba(0,0,0,.6)!important;background-image:url(data:image/png;base64,iVBORw0KGgoAAAANSUhEUgAAAI4AAAAQCAYAAADAkUc7AAADuElEQVR42u2ZXUhUaRiAG5tRtrUa90JQJ4M4Zn+GqYG7F0FF3YjZTT+EMqVBMLFUF+5FN10krK7EUKFEshv9EIVdyTSQUmKIimNWN8IQk4q/hT/jz6QzzvjtM8s3EcPUjFs7nYXzwMM58zrH855z3vne75yzSkNDQ+P7sLCwsK+3t3cjqwbUrdL4poyPj//o8XhKWE1CPaqSYI719fUpMkddLIXz59TUlN1isezm41o1F4/4BD4qmBwphqpgenrauLS01O12u5/ycSsaUZUsLi7a5+fnXxYXF+fJc6iLdnB3BPj9fm9XV9eNjIwME+HE/0HhnEUlUgy/O3Nzc9sCgcBbAX19fS8IHUcTqpLZ2VmbAIr8fWVl5TFZ5AkYGUabu+IT+AfvbDbbef70E+pVXDhWzI0UU8Gwf2h5eXleSDo7OwcJnysqKtoxOTm5zuVyre/v7zf29PSsIa6TxoWhoaEfuObryeGjhHUzMzNPhMQLDQ0NF4mnoj6mwgkxPDz8qqam5kBo2NIKJzY457+JMHw+X4A24GHppnVNB2U08g4MDNyXo1ASxgVyqKOovTKPkFPk4xNhNDc3/8UmmWiIuXBCOJ1OW3V19S98dQ3qtML5bMFswUdiBbS3t79k0xJMjWMLvS9WAG22y2q1FskBJPbCaWlpec0Qa5GVp9cKJzJjY2PbmR88FivAbrf3s6kFN2Bc4Ho/XGFxu0pLS4NtS4mpcDo6Oiby8/Ob+coVPKIVTlQMuKmpqemBCINWEKCofMwjPgqBxsbGN/EunImJiVu0pSXmst5QLsHcgjmKMJiqONnkJpqjFs7IyMiHiooKh9zgAu7HjVqriooOk3ELJ/wKbcsnJG1tbe+JP0xLS7uRnp5+Fa+ZTKbrKSkpVfFuVdxuZ+bk5Jxg/7+Tx3W8RvgPh8PhEhIe0fjNZrODeB2W4dbPtioO1F9bW+s0GAz3CF/Cw7hZmxz/q5Ens7y8/Fd+3W4Bra2to8Qu40HchXnSnfGeHMt9meS+86S7BgcHnwsYHR31FBYWPiNWi4e/ODlmAtSjKMpt+eUyzNVux78KPaYWFBSUcEGGu7u7/7kdx02YgKtDxvt2PLS/sBwSaFktdJsBRsW7cuDY/8XbcQ7qKMPXaVZP4R5Mw0RUIwqeRatcKhFj6iABjdnZ2Xurqqrq1P4AkDo4ycNfM6tn8OeoDwBhLWahovZXDpCMCubKZXLEmHoIzXuy1P7KAYwyx6xYpyerMQkTtZec/1nx6NX+kjMsx4h18Ddz/1C8yeyh/AAAAABJRU5ErkJggg==)!important;background-repeat:no-repeat;background-size:142px 16px!important;background-position:-34px 8px!important;color:#222!important;margin:0 5px!important;padding:0!important;display:inline-block!important;zoom:1;height:32px!important;width:32px!important;line-height:32px!important;text-align:center!important;border-radius:10em!important;transition:.3s border-color ease-out}@media only screen and (-webkit-min-device-pixel-ratio:1.5){body div div.slideshow-controls a,body div div.slideshow-controls a:hover{background-image:url(data:image/png;base64,iVBORw0KGgoAAAANSUhEUgAAARwAAAAgCAQAAABqMg8JAAAHX0lEQVR4Xu3abYxcVR3H8e+5c2dnd2e33ccHttuHpdTaFmoUUCCB6gtBg+kbGyyhRl8YA6jQVqUIW0hqNKhgiwE0tKTYqOAD2jaYIFWTFkH7RqAEaVOwD9vu0+zO48Odufeee0xObia72WF3tonT++J+zruTTHIn8zvn/M//jlAsXChkEGihMDihMDihkMn/QUjgQzETfTSLM2hKgaA6RT0IFFWspCDG0VC1BWeDOIpYyJMrLhNFhWhBIZHKmT2Hh0IpAqKdF+UznEMASniAInDkdZF7T31xdRpQ/pj3qDog9xzvwNTDQKAFXi+dLKap6lwUQVCs5zU2ZCSNNNFIlAjBZHHLqmNvX0czTTQQQcwfnKhx//Vvjd1DnCZi/keCb5Cl9LKo6lwDBsFwO0dZB2NNtNNBK41ECCyx5upX3thEm/+cYr7geCAGep/M//XQ52gj7uct6K5hNcvoqDrXRIQg2MrLtAEML6afPjpoJopBAEkBYCy+8bnj2+mlXT+pmDM4SqDFr934u+FnH/6Yv9kbiMDvOD20Vp2LBSA4JnvZje9sD8vpp50mTALuk9vee6JjqQ55Awaipuv4wBce/fPbD984UNmsRFjjXJJejvA1KkZ6WeZHOqAL0lVUfPTWd/bevp5uWmZGx2QO0Zb19x3Z+Pru2/5InhIuEkUQxWkmRnT2XAB2y0/wBwaZxr6irRhJxjLt8bVNW5zrJVrKXWdTdyqKiW9U4GtrZJr+tb/Z9/jQ948RIY/tZwCTecRX3Prk6KZDT9x9nAI2Lh6KGoXUl9hHCzMM3faAjEjTjUhTCiUUWttL7MDTQwKK+niMzaAEQB8VjcywqPuRn6194s7fkvA3EAUmNei7+es3feaFn+zZd56inznFvEJqJ7uYJR6LM1txCd3Y2FjYSOqlk34QzMeMbX5oybJb9pAgg4WLZ1ATEfnIlqdf/ec3GrtoreWaHlLN6nl2UbNUM8tZQgfxejYQPI+a3bzlP4+vW0kncaIYBjVr6Ljh0YkjL22kfb5rekit5g2+wgJMtbOGK+nTnSdBnSjBAqz59LH9QxvQm4fBgpRj719BP520zFl2hgwVZUFyixhkCV3+jhNQTuPoEgboosWgZinrh8d6f7Ujz1K6/MtZdSHEyb/dVP49C1BuorvSTxbUiSdYgCPnr375ORigmxaTmkh14PzQ6ZE03Ugs8mTJU+ZDhT5rcc/pxFX3LuBi3KLbbCYG9ROhZk+d+dZ7xOkkR5JmkxocnXzozBsZbBYktOrpXxfvuM9sYIac63jMknK5HJLehIw4pmvKCEIJtKjRajJDWX7n1FOjC/o/ztnirg/2J3CwKZBhigRTZLBw8PhwIQ8H667Dr+d/sLWtjWm2n3xxEt2vEZIK16ZA0e+U1c3Q0Ft7zg5kVtsrZb9aTBTtrp6fX8c0o6Ut7/49jU2RNEmSZLFM5pBzf3Fu13DewcYiS4pJxhlngiR57DmCE1IoHPIknnntRPqX265cTkXJy+t+DSUcJAoNVx8BOUp6rk5+XPa3g1YEecxqB9ibmU3v/rdImTxTjDLMRRLk5gjOwdHvnT1ZwKFEnhRTTOgxRYYCpRp6yOGOk0fh/cP9+M5X7//UtfgMHSlSpClOW36Sol6ahbouSQ+bApNEKdJMBK2zgYrDo3ecKjuUyDLJCBe4wBhJiiZVnRx78PShMhKdyEpoJkmTx/JXylxCCok+kHCz9g2PvfDlzRvRDEmJDCPoHwBv2k9YJEMWG0W9KGyyGFj++29tRRzfT9/59ghgkSHBRR2bCVIUcUxmioA1ceDo3Ql6iGGRJckk4zo0SXILeOUQUoBDAQ8X5859749+96uxGBiOXo5TXGScHN60oDmU61w9ev4T5qe3dK8aBLBLD/5ld4E4kjRjXGSYkcorB2UyU3l8/+cPvrmCFWQRpJnSoUmQJHOJLznDSkeho7PzTx9M/Oienq6oRYGCvyQzSDSUHhIPST25KFwiCD20lWkontu299kYfXgUGOMCw4wySa76S04SW1e8WVpKDylKlJn0D6jMpf6tIqSUcLGQuDjPO/8eO/hAV04vQgsdICQVKOpNKXABhKCiy3D+deeOw12sIkOGNMNcYJSpOf5W0fsKHVgkURgUdCmcIld5Y6sIDNFCL4NcwyC9QJEyjlgP9Mycw0Nd9uhIyigk7gln+27ZTYo8esMHVFACTkXyxLFvHraIk8bF1tWNrsewK+cNZpUqO8cEWSQFkmT93kLwqhqFg6ULd8DvLdkwa85BcRkJAIVHGQ8P96BNF81I8thBOPYFVZyklS7yJHRcJpkgTRHHT0HV4OiKH4mBSynQ125JWUccskCGCXJYMGuujAxMtVNA4lIgjtBPKwkqiUVSR6Wgjyudg7k6xwobRRmQOP61O8hfDVI0ARY5kliAnDUnCQbPPzjLxIhg+2s4gPyQKx30MhbW7ByYVb6c1OFReIG+dnvYZHFIEwX/IusCzsy5QHW4lY67g4mBwsENbHBcSkgEHm71S9H/AJqcobr0GnBnAAAAAElFTkSuQmCC)!important}}body div div.slideshow-controls a:hover{border-color:#fff!important}body div div.slideshow-controls a:first-child{background-position:-76px 8px!important}body div div.slideshow-controls a:last-child{background-position:-117px 8px!important}body div div.slideshow-controls a:nth-child(2){background-position:-34px 8px!important}body div div.slideshow-controls a.running{background-position:-34px 8px!important}body div div.slideshow-controls a.paused{background-position:9px 8px!important}.slideshow-controls a img{border:50px dotted #f0f}body.presentation-wrapper-fullscreen-parent,html.presentation-wrapper-fullscreen-parent{overflow:hidden!important}.presentation-wrapper-fullscreen-parent #wpadminbar{display:none}.presentation-wrapper-fullscreen,.presentation-wrapper-fullscreen-parent{min-width:100%!important;min-height:100%!important;position:absolute!important;top:0!important;right:0!important;bottom:0!important;left:0!important;margin:0!important;padding:0!important;z-index:10000!important}.presentation-wrapper-fullscreen{background-color:grey;border:none!important}.presentation-wrapper-fullscreen .nav-arrow-left,.presentation-wrapper-fullscreen .nav-arrow-right{z-index:20001}.presentation-wrapper-fullscreen .nav-fullscreen-button{z-index:20002}.presentation-wrapper{margin:20px auto;border:1px solid #dcdcde;overflow:hidden;line-height:normal}.presentation{position:relative;margin:0;overflow:hidden;outline:0}.presentation,.presentation .step{background-repeat:no-repeat;background-position:center;background-size:100% 100%}.presentation .step.fade:not(.active){opacity:0}.presentation .slide-content{padding:30px}.presentation .nav-arrow-left,.presentation .nav-arrow-right,.presentation .nav-fullscreen-button{position:absolute;width:34px;background-repeat:no-repeat;z-index:2;opacity:0;transition:opacity .25s}.presentation .nav-arrow-left,.presentation .nav-arrow-right{height:100%;background-image:url(//completechiropracticdc.com/site/wp-content/plugins/jetpack/css/../modules/shortcodes/images/slide-nav.png);background-size:450% 61px}.presentation .nav-arrow-left{left:0;background-position:4px 50%}.presentation .nav-arrow-right{right:0;background-position:-120px 50%}.presentation .nav-fullscreen-button{width:32px;height:32px;margin:4px;bottom:0;right:0;z-index:3;background-image:url(data:image/png;base64,iVBORw0KGgoAAAANSUhEUgAAAEAAAABACAQAAAAAYLlVAAAHvklEQVRo3u1Ze2wURRjftrSU44oviCYa/9D4CAoaX1FjQjT+YzQxJpqoiREfIII81BJRENQKqKW7e6XXFlCQYlBRKi1tKUal4qNFawNI29vX7N21196jd729PuiD23Fmr3u327u927aJf/WbXnO7N/N9v/lm5pv5fUPY5tO3trzVuZ/9hjmUtlSBL8ABYQO4iiCELMJQ6EVVy85uZb9mDqfXx34JDgAbeI6gb6TI35p7/P2yFAkblH70kST/iAj5I+BaggCGAEAWfdueir9bRegblaRYS0OtUa9fpAnbUurUaVcIXoIQRg0LhKPQC4GfXyvOI9KK7Yqylcc7WckLR9JqlJHFMBT3E/RS6mSTEB6Ek0XWfI9eggEoOvlVIJ/IKLsspauPcUyfH45DBbtWn6x9kobFCoJeQjX8yvcPRnW1ZBj7U56j49APhS72DSaXMCXb86nVx4TOPh8cUyCo+rBqOQ5AhuFMAGJfx7D5HmaDYy5hWj61UOtrgCPoxxBi/ZgmADRSfVBwMYWMhZiSfGa1bTwOHL4AHgg4AwAXYXeoc0t7PjFlKSmgdxzvckrDMwMwArvDTBFXgFWmW/8pIoKlbEdDt3NghgAuwRAUvdyHwsLYOjdr3r5gzzuNgAsFlQU+TQCxhYBngRjmtoErzEMos1a+fcLFDyozQFbMTg+ABkKI2yxeZrL3lor1DU52IGF+CgDUogJQWsvjOBD1cZucBSbMz6tYXS+yEb/GfFyf7ikJgBxzVTQePBLvYhD8XKHLmt58eX75ijqBkdQIIKthINZ3JQqrYxIDcHscwIQpxX50wnEw7kAZx0PQy20QCtKZr1hxnGckn2peVqNQrGuyxn6qIZCjcgT1NIg3EhVCwmlKTAQe/nXX3FSTEWTZrGXP1p5zhH2J3sta8yNIcwBGMI6EB0qWkA1NqgeiYegMn+k63+2NQ4jPhTgEsbrzamQuOwlANnmf/dQZ3od2Tv3Ui5nH+2m7s7lX7O/HbkZ/MQBLFQBDqFJUgq7x9oMHi77pbPd6sZpofNbGp04EuhrPXWsA4PGys2c7pMTAJRZzdAyZ5x1N7+2r+cUljoaVTUrjgTDywAAyz1Q5btqaV/LyUa4jMAEhsY9O9AIccaT2QFbJfWW/tDDeSQOIp94Y9EEBsK8SRPEt+442dTnHIujXyJDqATYUkWDXJeZw561Y1QdzS16r5pO2U8W84OBf8OSmDkg7rfTT1W3tvl4tBNW8k13FzsG1ihfvqzntdo9LMBxx2gnybvJw85lu6Ib8t47bVFVF88g1PwiOOISYGuREjl0OkHneIB5uzqWWf8+2+9UBTH2a2HXn57UtDjf0QHEfQS0mV5w7KAT5k+wdWlUfW8gNx9QdfRyOq07kstPHAd0AonaKec/k0wT5wFefdPwsBIGdoOcXL+Qe5ddxDyada6z0xhqRCeGIpjqRyckcCWMD2NGHVwMOX0IvU+iYtJ0vzy5e9M8yfq3wWFpVOy+zbWo4y/t8yDwQ2bVmj2TIe2tq29geL2onethNDgsxXfl0wf5HWjY5ivj3uee5Bebb7bTseeiPjajdVu5FbiExU/k49/9tNyuzMiuzMitJRy2QI+SA7Km2E6bZTq8ky/hpulpSppZQLw0r9eQ0WP/K78mZGjkliEB2fcGZfPccIwjYqu59KuW7Lz/yWNt23g5swhpwjXkIuwu+frj1I84OSoU3wfWpIOj0iHM8eanUlF6+d/NPF0AkgM41zj5ui1lyWjq/cl3jOR6dpfqgS+I+ERal9oInT8wlaCt9NfOU8EHy4YhcUPluo5sf6sNHO8wMA+bIKWkpX12nkNMxlBsIQlHiioSr9L0uy7Ut/PcJYZvwDEEvpladPwyGhRbhIfwTN1GJtFYUahm+WXJK5aM8IUiQU312QbVAP/AdxfwFLoK9BHUPdaS5tQd2Q6GRvR9XwEdu1AsdwzdLTsl59pW1PBNnh8nZBR4tS+rOQ/WtoBv2QOcXmJj8iMnpADqlc/XsvTEn2tfUTWL4ZsgpZd39XO15PTlNzi6Qi6vqmnu7ERMLDznLMTU7eQplSmU4BLsgV8PeReaWvqJ1ojwDcqrNLgA0gN655M1Vx/7sdcPBODVbQp7A5BTTvwEEwVH9XXE16wgZMPwM5NSeRE512YWu5u2H6n/zuJEW/FplxydUeo7Vu0favB1+I4Y/HXKq9R7jbQ24hlWIk/MDystBtHD60zD8qZFTfXZhFGkOorGPGieptLmxlAw/Azndmku/eJRJkNNE1k2W9TpT5Yh0GXpZM4pahp+JnG7PI1+qTpFdmEhSqVk685lSPcM3Q0535JErf+C02YUZZEqnd1+wc/a+YPa+YPa+YEr3BTgQcWog0hRNFFf2shC7hTN9X1C5vh6dJnQJe+1/BUc0AaCJ60fbk3LyMihRFMOdPr5QMJEnKrdUrKsDrBTAzk+jE11cDoh2fHP602kxhJ7xZWrqgjOOozhTNsS/C+ZnOJBeWb6qgeUu4j0RJ+eNdY6jrQlf3d5AFZ/+w+MJjoaCRiWIPuGgbxhdXh8F12W6vN5b+Xcbury+GJ5oaah1pNcDdqHFQt70+2sXqPY97buNy4WyjlJ+F6CFleDKDJfXi75c1raRrei0p9OG9NEcKWwDT/4HecXIWo9QtjoAAAAASUVORK5CYII=);background-size:100% 100%}.presentation:hover .nav-arrow-left,.presentation:hover .nav-arrow-right{opacity:1}.presentation:hover .nav-fullscreen-button{opacity:.8}.presentation-wrapper-fullscreen .nav-fullscreen-button{background-image:url(data:image/png;base64,iVBORw0KGgoAAAANSUhEUgAAAEAAAABACAQAAAAAYLlVAAAH30lEQVRo3u1ZXVBU1x3nghYqILRNMhFNSpFIotMkTvJQx/TFmY5JHtR2al8aM+1TkwdnOn3wJdPmIZ2ahLAfKBqCFtYPFIOIC9jyETOICxI+VBDJ3nvPufuJLCrCLrIGyz05537v3XvvrkqnztRzuJed3fP//3/nf875n//5nYwMpTCU+pnVfH70kra2W1kjuQN5TM7SQ8D6sgfzruZOZpn8TFP7s+s29f2DPsLVgY/B68YQYCbMtDICKWD4u3NN6x9GD0AXPMS+BwszMryJmsspmqrNOriz7TI9PYXuoBBiG+mXk5Wn21ega1lZesTVxwTRNJpC3CTzF39uEoT92Hwr7Y1F0AJCKIaCiDGAkJHhK4ArGVMgDAXzfYX6bx0lrpMXbwRQFGu+j24iGBEhaIp9efU7LYw3NkXM87jixhjCaS2E6kxn0eA29jDYw6008gakHE/XlzF/ZuvAr7Tf29bWNRDzs9g80S1DgCpQ+wrHdvcwHY1I5nmkh0Bc6nz1ZM31QQ7Bf7PPkrmQPDvsW774aLyTQ6CH3SxLEfOeScW8AoGbZP+kTEdbmfNMN6ea56XGWgi29cdaBkJhFEH+lpFVRgBApn1bVd/IUASFEeikN8u915rnpZfghZor8jDYXnX09rC3xR8lmJqBaKQ32F482tI/FUJ30RwKNQ6aeKDirX1XhseiuFUYMZ30JltJ7Qmt84lWuXPTiKsdypNEP1vtKG+n/f+Z0ULgVQhXW09f8kwEsXGEn8DpYTMAbxIAMdzqLl5HY183XewOJZiXXgh/F0DgIy5bEn2XKi9xuS6E/YszcmOhyBBC97yzoe+IYrI+RADABMDQWFRoN4fC970zgflZVaPSqVnkR8xR8POEMFleevjEhQk/r0BQxotHcazunuQavEBNPWDbij1wLSo5+R6Wiis6eF4eVtE8U5YULyrW/rPeGAISCy8CMB8C+9b9KgCNFI/0vRfNJxUMIdkLsiJxalgOgQaARkbbEUvziRB4dS4gxKueMPcA0HlAkEuQFswfszAvQCjFEEI+PB0XE5YDjx4IgCIjRxWemOdx719MuZHYfnb4yPmAf25ecmK6APRDwCvSpMRRKOY9yKxNax+zbz/BjN+JLimAOeQD139ntFMmFce6Y2d7b4QW4hpXqpM63SFQAr8keQ9NLDBn6U0pPVD50vGW/kgQG5IncLqTEBpMQnljIw8O4iRAb7bIZfCOt75eiPlz6lrWLcM5HIiGrACM6ZehGkPuCtuUulPqyoFM5yunzg3eCovmTQoG4B5eZQLgbQzAG7WQFiD0JOYLygg6i6r29tAQTeLoH8OPcb2J/G3XzABsqeq9fG3KVJZojSAOsbUka9KFMkg5n/p8+6VP2CbQBL4Epwzql6DBd9LXAHczBUYZEaDsRdW/6f+EbYZNhvJYA9fgPwkbwW6Yb5Jh9uf9q7il+PRPzxjW5ufPPzvyEyZvwnQh3aD681uLm4ubTDS41/Q9w/yYy2WWOOFfugIpkvcD3SNWIL2tAwmgrKSl/49t/5+UJ+VJeQwKoKBh+NCEoRSBiBAUwERaqY9tIKIptuDCuq517Ws7SttLO6TaLjzk3VXieW60iCkMm5I0E9Toj74q63hBLylr6ywZWMOu4goMNiNMLzxVvWPAznZx7b42eA62JVeuNdDqPwf3MIXG27GjqObXg3bYxXVwbUby8BzX6m+F7WAPXJmUUUAxIfmWJCQxnLnEDOocrrdwQjJqkpA4tlR5Lo/dFNqZyUcQROwhX4GBhn1ZjlfqW76JhFKlZGeHzACQlOzbqKV0CIF28IZpUmpbf8TdN0lyYk1GrmbYmqQUWCelvEZG+YRlEetmX7M8HVSsd7l7BUZLy1SgRz2Y4P8C8+amX0t9NCtzNfWEgnHpYPKQJyNJilcPJuE4fYLe+MBHM55XDgcPeDznFWnlaLYzvaNZcd3x7nAgPi/Zf/TjuXg4Dc/TLnpD6qMZZjU9E4Ra4pf4eB41ZV/15if1xNqjno55U/Y1pXlzigY+FEWjhZDExFdKlPLsQ5JUwJqksoJAPiSZlycQfs9jsXgaNJ0WACH3olhyUacNJcwFCUINZS85ftRj0nvM7cxfnw7GoyjVEAg84ZjcLrgwPu2f09BdCV5gG8UrETH0rHZ+2skE+ShCSVQtYbauNDX09mDSVSRhA6b8gMiUxsSAjUbbT3WfD/hU9lVD1cbInrBXvBgSyGqn56JKVvNITyuWlr9UhwN0UNjlUpDV16OCeRx0N5aX1NR3a3lHmYvHf3cwWT0gk9UVZY7mbm4Sfaej67W8XvkGl7vfH8KbtRldj4dg2/6+keEb5MJHivmEANZAUAZ2gWzLNddkun5vrm3HmaHxGRmCxryG063YeKx6zAMtLyyq/z7eCRHoUHc8PQTFfJD9451MZRV8+IMDv2/2js9EFAjJpOpfs8rXfLOVdYDdXL4JQfFMXRnzHtgHfplwIaZAUHsPgsz7/ryEWPDBssqdBILgBQtO17+CW0FbbCfcD325+u8kCIsEgmiefT+ck3Tf9bfl+37rHvRORdBtFFw0Mp9+Oq1vWfHC4VrPeOD+beL8ACOYT0pMGerjnEO/uPih9yCsBB9orhN08Q6mPBcYJjrPndl19TO2CtrYXb58A/NyQdSV7Es53LL/Cv+y7FLO1ex5Ks0r5v/R5fX/Zfkezyh0SxOzfa0AAAAASUVORK5CYII=)}.presentation .autoplay-overlay{height:15%;width:80%;margin:30% 10%;position:relative;z-index:100;display:table;border-radius:50px;background-color:#dcdcde;background-color:rgba(0,0,0,.75);transition:opacity .5s}.presentation .autoplay-overlay .overlay-msg{position:relative;display:table-cell;text-align:center;vertical-align:middle;color:#fff}.presentation .will-fade{opacity:0}.presentation .do-fade{opacity:1;transition:opacity .5s}div.jetpack-quiz{border:1px solid #deede3;background-color:#f3f3f3;padding:1em;line-height:1.3em;margin-bottom:2em;border-radius:.2em}div.jetpack-quiz div.jetpack-quiz-question{margin-bottom:.5em;font-weight:700}div.jetpack-quiz div.jetpack-quiz-answer{cursor:pointer;margin-bottom:.5em;padding:1em 0 1em 1em;border-bottom:1px dotted #999}div.jetpack-quiz div.jetpack-quiz-answer.last{padding-bottom:0;margin-bottom:0;border-bottom:0}div.jetpack-quiz div.jetpack-quiz-answer.correct{color:green}div.jetpack-quiz div.jetpack-quiz-answer.wrong{color:red}div.jetpack-quiz div.jetpack-quiz-answer div.jetpack-quiz-explanation{display:none}div.jetpack-quiz div.jetpack-quiz-answer.correct div.jetpack-quiz-explanation,div.jetpack-quiz div.jetpack-quiz-answer.wrong div.jetpack-quiz-explanation{display:block;color:#000;font-size:90%;margin-top:1em}div.jetpack-quiz div.jetpack-quiz-answer.correct div.jetpack-quiz-explanation tt,div.jetpack-quiz div.jetpack-quiz-answer.wrong div.jetpack-quiz-explanation tt{font-size:85%}div.jetpack-quiz pre{font:15px Monaco,Consolas,"Andale Mono","DejaVu Sans Mono",monospace;background:0 0;margin:0;padding:0}.jetpack-quiz-options{margin-top:12px;text-align:right}.jetpack-quiz-count{color:#646970;float:left;font-size:12px}.jetpack-quiz-option-button{cursor:pointer;margin-left:12px}.jetpack-quiz-option-button:hover svg{background:#3c434a}.jetpack-quiz-option-button svg{background:#000;border-radius:50%;display:inline-block;fill:#fff;height:24px;width:24px}.jetpack-quiz-wrapper .jetpack-quiz:first-of-type .jetpack-quiz-option-button:first-of-type,.jetpack-quiz-wrapper .jetpack-quiz:last-of-type .jetpack-quiz-option-button:last-of-type{display:none}#subscribe-email input{width:95%}.comment-subscription-form{margin-bottom:1em}.comment-subscription-form .subscribe-label{display:inline!important}.screen-reader-text{border:0;clip:rect(1px,1px,1px,1px);-webkit-clip-path:inset(50%);clip-path:inset(50%);height:1px;margin:-1px;overflow:hidden;padding:0;position:absolute!important;width:1px;word-wrap:normal!important}.jetpack-video-wrapper{margin-bottom:1.6em}.jetpack-video-wrapper>.wp-video,.jetpack-video-wrapper>embed,.jetpack-video-wrapper>iframe,.jetpack-video-wrapper>object{margin-bottom:0}.jetpack-social-navigation ul{display:block;margin:0 0 1.5em;padding:0}.jetpack-social-navigation li{display:inline-block;margin:0;line-height:1}.jetpack-social-navigation a{border:0;height:1em;text-decoration:none;width:1em}.jetpack-social-navigation-svg .icon{color:inherit;fill:currentColor;height:1em;vertical-align:middle;width:1em}.jetpack-social-navigation-genericons a:before{-webkit-font-smoothing:antialiased;-moz-osx-font-smoothing:grayscale;display:inline-block;font-family:Genericons;font-size:1em;font-style:normal;font-weight:400;height:1em;line-height:1;speak:none;text-decoration:inherit;vertical-align:top;width:1em}.jetpack-social-navigation-genericons a:before{content:"\f415"}.jetpack-social-navigation-genericons a[href*="codepen.io"]:before{content:"\f216"}.jetpack-social-navigation-genericons a[href*="digg.com"]:before{content:"\f221"}.jetpack-social-navigation-genericons a[href*="dribbble.com"]:before{content:"\f201"}.jetpack-social-navigation-genericons a[href*="dropbox.com"]:before{content:"\f225"}.jetpack-social-navigation-genericons a[href*="mailto:"]:before{content:"\f410"}.jetpack-social-navigation-genericons a[href*="facebook.com"]:before{content:"\f203"}.jetpack-social-navigation-genericons a[href*="flickr.com"]:before{content:"\f211"}.jetpack-social-navigation-genericons a[href*="foursquare.com"]:before{content:"\f226"}.jetpack-social-navigation-genericons a[href*="github.com"]:before{content:"\f200"}.jetpack-social-navigation-genericons a[href*="plus.google.com"]:before{content:"\f206"}.jetpack-social-navigation-genericons a[href*="instagram.com"]:before{content:"\f215"}.jetpack-social-navigation-genericons a[href*="linkedin.com"]:before{content:"\f208"}.jetpack-social-navigation-genericons a[href*="path.com"]:before{content:"\f219"}.jetpack-social-navigation-genericons a[href*="pinterest."]:before{content:"\f210"}.jetpack-social-navigation-genericons a[href*="getpocket.com"]:before{content:"\f224"}.jetpack-social-navigation-genericons a[href*="polldaddy.com"]:before{content:"\f217"}.jetpack-social-navigation-genericons a[href*="reddit.com"]:before{content:"\f222"}.jetpack-social-navigation-genericons a[href$="/feed/"]:before{content:"\f413"}.jetpack-social-navigation-genericons a[href*="skype:"]:before{content:"\f220"}.jetpack-social-navigation-genericons a[href*="spotify.com"]:before{content:"\f515"}.jetpack-social-navigation-genericons a[href*="stumbleupon.com"]:before{content:"\f223"}.jetpack-social-navigation-genericons a[href*="tumblr.com"]:before{content:"\f214"}.jetpack-social-navigation-genericons a[href*="twitch.tv"]:before{content:"\f516"}.jetpack-social-navigation-genericons a[href*="twitter.com"]:before{content:"\f202"}.jetpack-social-navigation-genericons a[href*="vimeo.com"]:before{content:"\f212"}.jetpack-social-navigation-genericons a[href*="vine.co"]:before{content:"\f517"}.jetpack-social-navigation-genericons a[href*="wordpress.com"]:before,.jetpack-social-navigation-genericons a[href*="wordpress.org"]:before{content:"\f205"}.jetpack-social-navigation-genericons a[href*="youtube.com"]:before{content:"\f213"}.tiled-gallery{clear:both;margin:0 0 20px;overflow:hidden}.tiled-gallery img{margin:2px!important}.tiled-gallery .gallery-group{float:left;position:relative}.tiled-gallery .tiled-gallery-item{float:left;margin:0;position:relative;width:inherit}.tiled-gallery .gallery-row{overflow:hidden}.tiled-gallery .tiled-gallery-item a{background:0 0;border:none;color:inherit;margin:0;padding:0;text-decoration:none;width:auto}.tiled-gallery .tiled-gallery-item img,.tiled-gallery .tiled-gallery-item img:hover{background:0 0;border:none;box-shadow:none;max-width:100%;padding:0;vertical-align:middle}.tiled-gallery-caption{background:#f0f0f1;background:rgba(255,255,255,.8);color:#333;font-size:13px;font-weight:400;overflow:hidden;padding:10px 0;position:absolute;bottom:0;text-indent:10px;text-overflow:ellipsis;width:100%;white-space:nowrap}.tiled-gallery .tiled-gallery-item-small .tiled-gallery-caption{font-size:11px}.widget-gallery .tiled-gallery-unresized{visibility:hidden;height:0;overflow:hidden}.tiled-gallery .tiled-gallery-item img.grayscale{position:absolute;left:0;top:0}.tiled-gallery .tiled-gallery-item img.grayscale:hover{opacity:0}.tiled-gallery.type-circle .tiled-gallery-item img{border-radius:50%!important;-o-object-fit:cover;object-fit:cover}.tiled-gallery.type-circle .tiled-gallery-caption{display:none}.tiled-gallery.type-square .tiled-gallery-item img{-o-object-fit:cover;object-fit:cover}.jetpack-display-remote-posts{margin:5px 0 20px}.jetpack-display-remote-posts h4{margin:5px 0;padding:0}.jetpack-display-remote-posts p{margin:0;padding:0}.jetpack-display-remote-posts img{max-width:100%}.widget-grofile h4{margin:1em 0 .5em}.widget-grofile ul.grofile-urls{margin-left:0;overflow:hidden}.widget-grofile ul.grofile-accounts li{list-style:none;display:inline}.widget-grofile ul.grofile-accounts li:before{content:""!important}.widget-grofile .grofile-accounts-logo{background-image:url(https://secure.gravatar.com/images/grav-share-sprite.png);background-repeat:no-repeat;width:16px;height:16px;float:left;margin-right:8px;margin-bottom:8px}.rtl .widget-grofile .grofile-accounts-logo{margin-left:8px;margin-right:0}.grofile-thumbnail{width:500px;max-width:100%}@media only screen and (-webkit-min-device-pixel-ratio:1.5),only screen and (-o-min-device-pixel-ratio:3/2),only screen and (min--moz-device-pixel-ratio:1.5),only screen and (min-device-pixel-ratio:1.5){.widget-grofile .grofile-accounts-logo{background-image:url(https://secure.gravatar.com/images/grav-share-sprite-2x.png);background-size:16px 784px}}div[class^=gr_custom_container]{border:1px solid gray;border-radius:10px;padding:10px 5px;background-color:#fff;color:#000}div[class^=gr_custom_container] a{color:#000}h2[class^=gr_custom_header]{display:none}div[class^=gr_custom_each_container]{width:100%;clear:both;margin-bottom:10px;overflow:auto;padding-bottom:4px;border-bottom:1px solid #a7aaad}div[class^=gr_custom_book_container]{float:right;overflow:hidden;height:60px;margin-left:4px;width:39px}div[class^=gr_custom_author]{font-size:10px}div[class^=gr_custom_tags]{font-size:10px;color:gray}div[class^=gr_custom_rating]{display:none}.widget_wpcom_social_media_icons_widget ul{list-style-type:none;margin-left:0}.widget_wpcom_social_media_icons_widget ul li{border:0 none;display:inline;margin-right:.5em}.widget_wpcom_social_media_icons_widget li a{border:0 none;text-decoration:none}.widget_wpcom_social_media_icons_widget .genericon{font-family:Genericons}.widget_wpcom_social_media_icons_widget .screen-reader-text{clip:rect(1px,1px,1px,1px);position:absolute!important;height:1px;width:1px;overflow:hidden}.widget_wpcom_social_media_icons_widget .screen-reader-text:active,.widget_wpcom_social_media_icons_widget .screen-reader-text:focus,.widget_wpcom_social_media_icons_widget .screen-reader-text:hover{background-color:#f0f0f1;border-radius:3px;box-shadow:0 0 2px 2px rgba(0,0,0,.6);clip:auto!important;color:#21759b;display:block;font-size:14px;font-size:.875rem;font-weight:700;height:auto;left:5px;line-height:normal;padding:15px 23px 14px;text-decoration:none;top:5px;width:auto;z-index:100000}.widgets-grid-layout{width:100%}.widgets-grid-layout:after,.widgets-grid-layout:before{content:" ";display:table}.widgets-grid-layout:after{clear:both}.widget-grid-view-image{float:left;max-width:50%}.widget-grid-view-image a{display:block;margin:0 2px 4px 0}.widget-grid-view-image:nth-child(even){float:right}.widget-grid-view-image:nth-child(even) a{margin:0 0 4px 2px}.widgets-grid-layout .widget-grid-view-image img{max-width:100%;height:auto}.widgets-multi-column-grid ul{overflow:hidden;padding:0;margin:0;list-style-type:none}.widgets-multi-column-grid ul li{background:0 0;clear:none;float:left;margin:0 -5px -3px 0;padding:0 8px 6px 0;border:none;list-style-type:none!important}.widgets-multi-column-grid ul li a{background:0 0;margin:0;padding:0;border:0}.widgets-multi-column-grid .avatar{vertical-align:middle}.widgets-list-layout{padding:0;margin:0;list-style-type:none}.widgets-list-layout li:after,.widgets-list-layout li:before{content:"";display:table}.widgets-list-layout li:after{clear:both}.widgets-list-layout li{zoom:1;margin-bottom:1em;list-style-type:none!important}.widgets-list-layout .widgets-list-layout-blavatar{float:left;width:21.276596%;max-width:40px;height:auto}.widgets-list-layout-links{float:right;width:73.404255%}.widgets-list-layout span{opacity:.5}.widgets-list-layout span:hover{opacity:.8}.jetpack-image-container:after{clear:both}.jetpack-image-container:after,.jetpack-image-container:before{display:table;content:""}.widgets-multi-column-grid ul{overflow:hidden;padding:0;margin:0;list-style-type:none}.widgets-multi-column-grid ul li{background:0 0;clear:none;float:left;margin:0 -5px -3px 0;padding:0 8px 6px 0;border:none;list-style-type:none!important}.widgets-multi-column-grid ul li a{background:0 0;margin:0;padding:0;border:0}.widgets-multi-column-grid .avatar{vertical-align:middle}.widget_jetpack_my_community .avatar-240,.widget_jetpack_my_community .avatar-48{max-width:48px;max-height:48px}.widget.widget_authors li>ul,.widget_authors>ul{margin-left:inherit;padding-left:0}.widget_authors ul li li{padding-left:0}.widget_authors>ul>li{margin-bottom:1em;list-style:none}.widget_authors>ul>li+li{border-top:0}.widget.widget_authors img{margin-right:5px;margin-bottom:5px;vertical-align:middle;box-shadow:none}.wpcnt{text-align:center;line-height:2}.wpa{position:relative;overflow:hidden;display:inline-block;max-width:100%}.wpa-about{position:absolute;top:5px;left:0;right:0;display:block;margin-top:0;color:#888;font:10px/1 "Open Sans",Arial,sans-serif!important;text-align:left!important;text-decoration:none!important;opacity:.85;border-bottom:none!important;box-shadow:none!important}.wpa .u>div{display:block;margin-top:5px;margin-bottom:1em}div.wpa>div{margin-top:20px}.wpa .u .adsbygoogle{display:block;margin-top:17px;margin-bottom:1em;background-color:transparent}.widget_eu_cookie_law_widget{animation:fadeIn .8s;border:none;bottom:1em;left:1em;margin:0;padding:0;position:fixed;right:1em;width:auto;z-index:50001}@keyframes fadeIn{from{opacity:0;visibility:hidden}to{opacity:1;visibility:visible}}.widget_eu_cookie_law_widget.widget.top{bottom:auto;top:1em}.admin-bar .widget_eu_cookie_law_widget.widget.top{top:3em}amp-consent.widget_eu_cookie_law_widget.widget.top{top:1em;margin:0}.admin-bar amp-consent.widget_eu_cookie_law_widget.widget.top{top:0;margin-top:3em}#eu-cookie-law{background-color:#fff;border:1px solid #dedede;color:#2e4467;font-size:12px;line-height:1.5;overflow:hidden;padding:6px 6px 6px 15px;position:relative}#eu-cookie-law a,#eu-cookie-law a:active,#eu-cookie-law a:visited{color:inherit;cursor:inherit;text-decoration:underline}#eu-cookie-law a:hover{cursor:pointer;text-decoration:none}#eu-cookie-law.negative{background-color:#000;border:none;color:#fff}#eu-cookie-law.hide{opacity:0;visibility:hidden;transition:opacity .4s,visibility .4s}#eu-cookie-law form{margin-bottom:0;position:static}#eu-cookie-law input,#eu-cookie-law input:focus,#eu-cookie-law input:hover{background:#f3f3f3;border:1px solid #dedede;border-radius:4px;-moz-border-radius:3px;-webkit-border-radius:3px;color:#2e4453;cursor:pointer;display:inline;float:right;font-family:inherit;font-size:14px;font-weight:inherit;line-height:inherit;margin:0 0 0 5%;padding:8px 12px;position:static;text-transform:none}#eu-cookie-law.negative input,#eu-cookie-law.negative input:focus,#eu-cookie-law.negative input:hover{background:#282828;border-color:#535353;color:#fff}@media (max-width:600px){#eu-cookie-law{padding-bottom:55px}#eu-cookie-law input.accept{bottom:8px;position:absolute;right:8px}}.widget_eu_cookie_law_widget .customize-partial-edit-shortcut>button{left:0}.flickr-images{text-align:center}.flickr-size-thumbnail .flickr-images{align-content:space-between;align-items:center;display:flex;flex-flow:row wrap;justify-content:center}.flickr-images img{max-width:100%;margin:5px}.wpcom-instagram-images{display:grid;grid-gap:.5rem;grid-auto-columns:1fr}.wpcom-instagram-images:after,.wpcom-instagram-images:before{content:none}.wpcom-instagram-images a{display:block;margin:4px 2px}.wpcom-instagram-columns-2 a,.wpcom-instagram-columns-3 a{display:inline-block;vertical-align:top}.wpcom-instagram-columns-2 a{width:calc(50% - 8px)}.wpcom-instagram-columns-3 a{width:calc(33.3333% - 8px)}.wpcom-instagram-images .sq-bg-image{background-position:center;background-repeat:no-repeat;background-size:cover;height:0;overflow:hidden;padding-bottom:100%}.wpcom-instagram-columns-2{grid-template-columns:repeat(2,1fr)}.wpcom-instagram-columns-3{grid-template-columns:repeat(3,1fr)}@supports (display:grid){.wpcom-instagram-images a{display:block;margin:0}.wpcom-instagram-columns-2 a,.wpcom-instagram-columns-3 a{width:auto}}.jetpack-search-filters-widget__sub-heading{font-size:inherit;font-weight:700;margin:0 0 .5em;padding:0}.jetpack-search-form+.jetpack-search-filters-widget__sub-heading{margin-top:1.5em;margin-bottom:.5em!important}.jetpack-search-filters-widget__clear{margin-top:.5em;margin-bottom:.5em}.jetpack-search-sort-wrapper{margin-top:1em;margin-bottom:1.5em}.jetpack-search-sort-wrapper label{display:inherit}.widget_search .jetpack-search-filters-widget__filter-list input[type=checkbox]{width:auto;height:auto}ul.jetpack-search-filters-widget__filter-list li{border:none;padding:0;list-style:none}ul.jetpack-search-filters-widget__filter-list li a{text-decoration:none}ul.jetpack-search-filters-widget__filter-list li a:hover{box-shadow:none}ul.jetpack-search-filters-widget__filter-list li label{font-weight:inherit;display:inherit}.jetpack-search-filters-widget__filter-list{list-style:none}ul.jetpack-search-filters-widget__filter-list{margin-bottom:1.5em}body.search .jetpack-search-form input[name="s"]::placeholder{color:transparent}body.search .jetpack-search-form input[name="s"].show-placeholder::placeholder{color:inherit}@media screen and (min-width:400px){.widget.jetpack-simple-payments .jetpack-simple-payments-product{flex-direction:column}.widget.jetpack-simple-payments .jetpack-simple-payments-details{padding-left:0}}.jetpack_widget_social_icons li,.jetpack_widget_social_icons ul{list-style:none}.jetpack_widget_social_icons ul{display:block;margin:0 0 1.5em;padding:0}.jetpack_widget_social_icons ul li{border:0;display:inline-block;line-height:1;margin:0;padding:0}.jetpack_widget_social_icons ul li:after,.jetpack_widget_social_icons ul li:before{display:none}.jetpack_widget_social_icons a{border:0;box-shadow:none;display:block;height:24px;text-decoration:none;width:24px}.jetpack_widget_social_icons svg{color:inherit;fill:currentColor;height:inherit;vertical-align:middle;width:inherit}.jetpack_widget_social_icons ul.size-small a{height:24px;width:24px}.jetpack_widget_social_icons ul.size-medium a{height:32px;width:32px}.jetpack_widget_social_icons ul.size-large a{height:48px;width:48px}.screen-reader-text{border:0;clip:rect(1px,1px,1px,1px);-webkit-clip-path:inset(50%);clip-path:inset(50%);height:1px;margin:-1px;overflow:hidden;padding:0;position:absolute!important;width:1px;word-wrap:normal!important}.milestone-widget{margin-bottom:1em}.milestone-content{line-height:2;margin-top:5px;max-width:100%;padding:0;text-align:center}.milestone-header{background-color:var(--milestone-text-color,#111);color:var(--milestone-bg-color,#fff);line-height:1.3;margin:0;padding:.8em}.milestone-header .date,.milestone-header .event{display:block}.milestone-header .event{font-size:120%}.milestone-countdown .difference{display:block;font-size:500%;font-weight:700;line-height:1.2}.milestone-countdown,.milestone-message{background-color:var(--milestone-bg-color,#fff);border:1px solid var(--milestone-border-color,#767676);border-top:0;color:var(--milestone-text-color,#111);padding-bottom:1em}.milestone-message{padding-top:1em}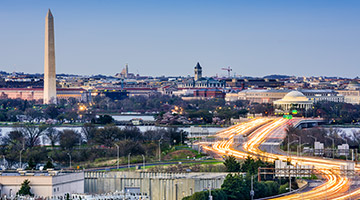 About Us
Our clinic's focus is diagnosing and treating the root cause of the injury--not just temporarily relieving symptoms.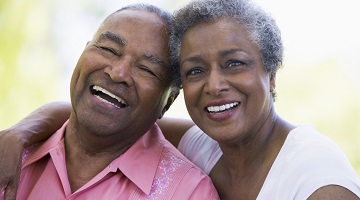 Conditions Treated
Complete chiropractic care and corrective exercises to position you for a healthy and more active daily life!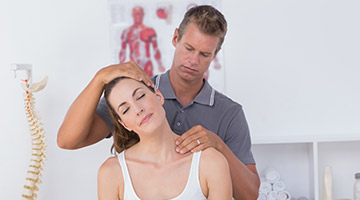 New Patient Center
Everything you need to know and what to expect when you get started with Complete Chiropractic.
Complete Chiropractic
At Complete Chiropractic, our staff is ready to listen to you and develop the best recovery program for your unique needs.
Complete Chiropractic is here to support your active and healthy lifestyle. Our expertise covers lower back pain, leg pain, neck pain, arm pain, headache, disc herniation, plantar fasciitis, hip pain, arthritis, whiplash injuries, and much more.
Contact Us at 202-733-5604, or fax 202-847-3653
1145 19th St NW Suite 610
Washington, DC 20036
3343 Duke St #3
Alexandria, VA 22314
Powered by Top Rated Local®