Are You a New Parent or Parent of a Young Child?
If so, there is a strong chance that before you head out the door and hop onto Metro to Foggy Bottom, Farragut North, or Farragut West, you have likely been bending over to pick up your child, hunched over a changing table, or on the floor for play time. By the time you are downtown walking down K street or M street to the office, you may be in pain and don't understand why.
For years I have been seeing a common theme among new parents / parents of young children experiencing back and neck pain, but it wasn't until last spring that I experienced it for myself. For most parents of a young child, there is a significant amount of new and repetitive motions required to care for your little one.
Over the next two blogs we will look at some of the most common parenting activities that can lead to pain.
Feeding Your Baby
*** All tips in this feeding section are solely intended for ergonomic purposes to help prevent or mitigate pain related to positions commonly used to nurse or bottle-feed the baby. They are in no way intended to discourage you from feeding your baby per your pediatrician's recommendations. Keep in mind that online information is NOT a substitute for an in-person evaluation by a qualified health care provider.***
From the moment your baby arrives until they can hold their own bottles (and even then) you will most likely be holding him/her in your arms either while breastfeeding or bottle-feeding.
While a nursing mother will use both breasts to feed, it is not necessary to switch sides when feeding from a bottle. Most parents will cradle their baby opposite the side that allows them to use their dominant hand to hold the bottle when feeding, i.e., holding your baby in your left arm while the bottle is in your right hand if you are right hand dominant.
Do your best to sit in a comfortable chair with armrests while feeding. If an armrest is not available, you can prop your arms using a pillow, rolled-up blanket, or folded towel to provide support and ease tension in your shoulders. Though it may seem awkward at first, switching which side you hold/feed your baby is also helpful to avoid shoulder or upper back muscle fatigue.
Neck pain is also a very common result of feeding as you are in neck flexion looking down at your baby. Placing pillows under your baby to improve your posture and switching sides can help mitigate hunched posture and neck pain.
In our next blog we will look at tips for changing, picking up, carrying, and playing with your baby.
As always, please feel free to email me at drrosenberg@completechiropracticdc.com  with any questions or topics, you would like to see discussed in this space, give me a call at 202-733-5604, or schedule an appointment to come meet with me in person and discuss a personalized treatment plan.
Talk to you soon,
Dr. Rosenberg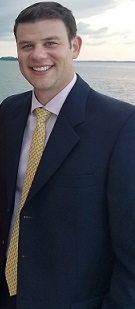 #babyrelatedbackpain #dupontcirclechiropractor #downtowndcchiropractor #completechiropracticdc #newparents