Welcome to Complete Chiropractic!
My name is Dr. Jason Rosenberg and I am thrilled to announce the opening of Complete Chiropractic in Downtown Washington, DC. Over the last 5 years I have been treating patients throughout the Maryland and Virginia suburbs and could not be more excited to open my office in the heart of our nation's capital.
When I first started down my path to becoming a chiropractor, I could not imagine the breadth of knowledge I would ascertain about the musculoskeletal system. As I quickly learned, chiropractors are more than just "back doctors". I became energized with the ability to not only treat back and neck pain but to treat headache, shoulder pain, hip pain, and ankle and foot pain with great success. That energy combined with getting to know each patient and their journey has made each day in practice fun and exciting.
My goal is to bring high-quality, compassionate, and personalized care to Downtown DC by delivering manual therapy and functional rehabilitation to my patients in an integrated care setting with their other care providers.
Outside of the office I am a die-hard Mets fan and avid golfer. I live in Alexandria, VA with my wife Abby.
While today was an introduction, going forward I will be using this blog to keep patients updated on different conditions, treatment methods, exercises, as well as to answer questions I get from patients, friends, and family. Please feel free to email me at drrosenberg@completechiropracticdc.com with any questions or topics you would like to see discussed, give me a call at 202-733-5604, or schedule an appointment to come meet with me in person and discuss a personalized treatment plan.
Talk to you soon.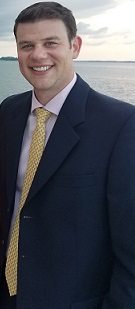 Dr. Rosenberg